The Psychology of User Experience and Its Impact on Law Firm Marketing
BY Bigger Law Firm Magazine
User experience, commonly referred to as UX, is an essential aspect of any marketing strategy, including law firm marketing. It encompasses everything that the user experiences while interacting with a product or service, including ease of use, accessibility, visual appeal, and overall satisfaction. The psychology behind user experience is a fascinating subject, and understanding it can help law firms develop more effective marketing campaigns that resonate with their target audience.
The impact of user experience on law firm marketing cannot be overstated. In today's digital age, potential clients are bombarded with marketing messages and have high expectations for the user experience they receive. A poor user experience can lead to frustration, mistrust, and ultimately, a lost opportunity for a law firm. On the other hand, a positive user experience can lead to increased engagement, conversions, and ultimately, more clients.
So, what are the psychological factors that influence user experience, and how can law firms use them to improve their marketing efforts?
Perception and Attention
Perception and attention are two critical psychological factors that influence user experience. Users make snap judgments about a website or marketing message within seconds of viewing it, and their attention is limited. A law firm's website and marketing materials must be visually appealing and engaging, catching the user's attention and making a positive first impression.
To improve user experience in this area, law firms should focus on visual design, using clear, concise language, and compelling imagery to engage users. Attention-grabbing headlines, bullet points, and call-to-action buttons can also be effective in capturing users' attention and directing them towards the next step in the conversion process.
Emotions
Emotions play a significant role in user experience and decision-making. Positive emotions such as joy, happiness, and excitement can lead to increased engagement and conversions, while negative emotions such as frustration, confusion, and mistrust can lead to the opposite.
Law firms should aim to create a positive emotional experience for users, using design elements and language that inspire trust and confidence. Testimonials, case studies, and social proof can be effective in building trust and creating positive emotional experiences for potential clients.
Cognitive Load
Cognitive load refers to the mental effort required to process and understand information. Too much cognitive load can lead to confusion, frustration, and decreased engagement. Law firms should aim to reduce cognitive load for their users by presenting information in a clear, concise, and easy-to-understand manner.
To reduce cognitive load, law firms should use simple language, clear and concise headings, and well-organized content. Visual aids such as infographics and videos can also be effective in reducing cognitive load and presenting complex information in a more easily digestible format.
Usability and Accessibility
Usability and accessibility are critical components of user experience. Users expect websites and marketing materials to be easy to use and navigate, regardless of their device or accessibility needs. A law firm's website should be optimized for usability and accessibility to ensure that users have a positive experience.
To improve usability and accessibility, law firms should prioritize responsive design, ensuring that their website is optimized for all devices, including desktops, laptops, tablets, and smartphones. They should also consider accessibility needs, such as visual impairments or motor disabilities, and ensure that their website is designed to accommodate these needs.
Feedback and User Satisfaction
Feedback and user satisfaction are essential components of user experience. Users expect to receive feedback on their actions, whether it be submitting a form or clicking a button. They also expect to receive prompt and helpful responses to any questions or concerns they may have.
Law firms should aim to provide feedback and respond to user inquiries promptly, demonstrating that they value their potential clients' time and are committed to providing exceptional service. User satisfaction should be a top priority, and law firms should continuously seek feedback from their users.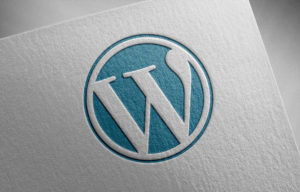 Are you looking to maximize your law firm's website's potential? You're in the right place. WordPress offers a wealth of plugins that can improve your website's functionality, from search engine optimization to online event scheduling. Here are five must-have plugins for law firms: Gravity Forms – Communication is key when it comes to your law…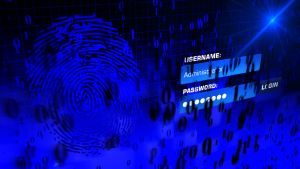 Over one million WordPress websites have been infected by a malware campaign called Balada Injector since 2017, according to cybersecurity firm GoDaddy's Sucuri. The attackers behind the campaign use all known and recently discovered vulnerabilities in WordPress themes and plugins to breach sites. They typically play out their attacks in waves once every few weeks,…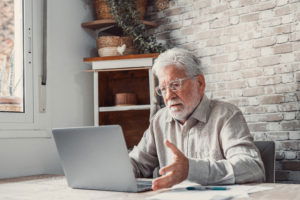 As a law firm marketing director, you understand the importance of SEO in driving traffic to your website and generating leads for your firm. However, convincing the partners of your law firm to invest in SEO can be a daunting task, particularly if they do not understand its benefits. Here are some tips on how…