The Science of Decision Making
Effective legal marketing depends on understanding how and why people make choices, but many common assumptions about this process are incorrect. To build a powerful marketing strategy, learn the science of decision making. Humans vs. Econs Economists are fond of a mythical creature known as homo economicus, or "economic man." John Stuart Mill described is…
BY Brendan Conley STAFF CONTRIBUTOR
Effective legal marketing depends on understanding how and why people make choices, but many common assumptions about this process are incorrect.
To build a powerful marketing strategy, learn the science of decision making.
Humans vs. Econs
Economists are fond of a mythical creature known as homo economicus, or "economic man." John Stuart Mill described is as, "a being who desires to possess wealth, and who is capable of judging the comparative efficacy of means for obtaining that end." Mathematical models of human behavior have been constructed based on the behavior of this ultra-logical version of homo sapiens. But rational, self-interested "econs" behave very differently from ordinary humans making real decisions.
Subscriber Exclusive Content. Signup Free or Login to Read
Stay to speed on the changing legal landscape by understanding how your competitors stay relevant.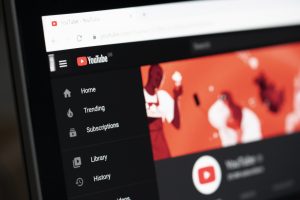 Have you wondered how videos get views? As you likely guessed, there is a process for YouTube's recommendation engine.