The strategies and ethics of online feedback for attorneys
Word of mouth has always provided some of a firm's best marketing. When a client vouches for your work and suggests it happily, others are bound to listen; the speaker is a real person, not a potentially manipulative commercial or a dismissible ad. A past client's opinion of you can bolster the opinions of potential future ones.
Much of today's conversation takes place online. Your word-of-mouth marketing has traveled with it. And oh, my, has it grown.
The Strategies
Of course, your practice provides excellent, professional, personalized legal services, and you aim to serve your clients at every turn. With the right strategies, your firm can jumpstart your review profiles across the web and allow your happy clients to recommend you.
In 2011, Dr. Michael Luca of Harvard Business released a working paper on the effects of Yelp on the Seattle restaurant industry. He demonstrated that Yelp reviews not only create, but also shift demand from one business to another. A one-star boost to a business's rating raises their overall revenue by between five and nine percent. And review services like Yelp have only expanded since Luca examined them. BrightLocal's June 2013 survey found that almost 80 percent of the 2,100 surveyed consumers trust an online review as they would a personal recommendation.
Online reviews are great for any business, but remember that they affect different industries in different ways. Every latte that walks out of the local coffee shop carries the potential for its own review. Your clients, on the other hand, are reviewing an entire relationship that has affected their lives, stress levels and finances for weeks, months or years. Practice patience. Your law firm may not sport 343 Yelp reviews by next month, but it is the quality, not the quantity, of the feedback that counts for your practice.
Review giants like Yelp and Google Local are approachable for your clients. Their formats encourage quick, simple and visual feedback. Your clients may already have an account, are almost certainly familiar with the sites. Reviews from such sites can also make your firm feel more approachable. Potential clients will know how to interpret results from a service they use often. Those little bright red stars draw attention and carry universal meaning. It only takes five reviews before Google Local will display your starred ranking.
Targeted review sources see less traffic but carry even more weight. Services like Avvo connect users with lawyers, and they offer fantastic review options to help a potential client make that choice. Martindale has offered attorneys the opportunity to review their peers for years. Now, the company has moved online, and Martindale-Hubbell Client Review Ratings are offering clients the chance to review their attorney's work in detail. Make sure you devote time to these sources as well, and feature your profile on your site, blog and other profiles in an attractive way.
Build up all sources of your reviews. Add pictures of staff, update your information regularly, and direct users to your website. Consider linking them directly to a page that includes some of your own testimonials from clients. If a user sees more of the kind of content they want immediately, they may stay to explore your site in detail.
The Ethics
All businesses face some ethical challenges when they let their customers pitch a product for them; the growth of honest, useful reviews takes both
encouraging care and carefully-maintained boundaries on your part.
Reviews are powerful, but they don't always behave as you wish they would. It can be tempting to take control of the process, but be careful. The feedback you receive should be volunteered and honest; bribes, scams and false advertising will only damage your practice.
Hopefully, this is obvious in theory. After all, your firm is built on your clients' trust. However, recent litigation and accusations highlight unethical trends within online reviewing. This fall, the New York Attorney General uncovered fake reviews from 19 businesses – including an adult entertainment club, an ultrasound clinic, and, alarmingly, a law firm. On the opposite coast, Yelp is suing San Diego's McMillan Law Group; the review giant claims that McMillan has seeded its Yelp page with fake reviews from fake clients. Yelp filters all its reviews to block such content, but false, shallow praise is usually obvious to any reader.
Not all reviews glow. Your happiest clients will be eager to share their experiences, but so will your unhappiest ones. Some fraudulent companies will offer to remove negative reviews from your profile for a fee. Not only unethical, deleting unwanted reviews carries the same risks as adding false ones.
You should, of course, exclude ethical breaches from your marketing strategy. However, the breaches that constitute "bribes, scams, and false advertising" can be more complex than they seem.
Plenty of businesses offer incentives for feedback ("Take Our Survey and Be Entered To Win!"). Plenty of marketing strategies recommend calls to user action whenever possible ("Like Us on Facebook!"). But part of the reason online reviews hold such sway is because they genuinely come from clients, not from you.
It is against Yelp's policies to ask directly for reviews, and you should never pressure a client by dancing around the question just to follow that rule. Make sure you are familiar with the policies of all review services that feature your firm.
Handle a critical review with grace and professionalism, and respond to an attack with an invitation to address the perceived wrongdoings. Yelp reviews can always be updated, and your potential clients will notice the way that you choose to handle a negative situation. Furthermore, take true constructive criticism to heart. A client's feedback can help you to serve future clients even better.
Your firm can still encourage reviews while maintaining proper boundaries. Make it easy for your clients to review you. While you should not request reviews, there are many ways to spark the idea.
Add a Yelp badge to your email signature and place one in a prominent location on your site. In your marketing, provide links to your profiles for Avvo and Martindale just as you do for Twitter and Facebook. Tailor the choices you highlight; you may consider alternating which profiles you list to keep them all current and to avoid overwhelming your readers. You might change listed options by month, or when you reach a certain number or quality goal. Keep all your review information handy for those clients who offer you their compliments directly, and ask them to share that praise in any way they wish.
These measures encourage clients to read about your past successes and contribute their own perspective. When maintained ethically, reviews can help your firm's future grow.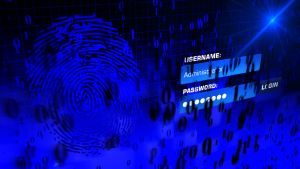 Over one million WordPress websites have been infected by a malware campaign called Balada Injector since 2017, according to cybersecurity firm GoDaddy's Sucuri. The attackers behind the campaign use all known and recently discovered vulnerabilities in WordPress themes and plugins to breach sites. They typically play out their attacks in waves once every few weeks,…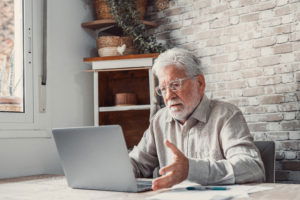 As a law firm marketing director, you understand the importance of SEO in driving traffic to your website and generating leads for your firm. However, convincing the partners of your law firm to invest in SEO can be a daunting task, particularly if they do not understand its benefits. Here are some tips on how…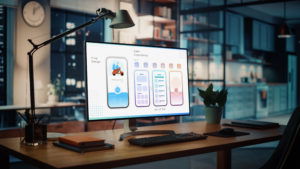 User experience, commonly referred to as UX, is an essential aspect of any marketing strategy, including law firm marketing. It encompasses everything that the user experiences while interacting with a product or service, including ease of use, accessibility, visual appeal, and overall satisfaction. The psychology behind user experience is a fascinating subject, and understanding it…