The Trump Russia Timeline: A Live Update
An alleged connection between the Russian Government and President Donald Trump's 2016 campaign has made countless headlines over the last year. Bigger Law Firm Magazine has attempted to cover the story but just as one article is completed, a new story breaks. Therefore, BLF is launching its first ever live article. As new stories related to U.S. President Donald Trump and Russia, related hearings and investigations get released, we will post them here on our live timeline.
March 15, 2018
Mueller subpoenas Trump Organization, demanding documents about Russia. MSN
March 2, 2018
Depth of Russian politician's cultivation of NRA ties revealed. NPR
February 23, 2018
Former Trump campaign adviser Richard Gates pleaded guilty on Friday afternoon as part of a deal with special counsel Robert Mueller in his investigation into Russian interference in the election. MSN
February 22, 2018
Robert Mueller files new charges in Manafort, Gates case. MSN
February 20, 2018
Son-in-law of Russian businessman pleads guilty to false statements to the FBI. The Washington Post
February 16, 2018
13 Russians charged with meddling to help Trump in election. MSN
January 22, 2018
Excellent update on where the Mueller investigation stands and how the players all fit into the story. PBS
January 12, 2018
The same Russian government-aligned hackers who penetrated the Democratic Party have spent the past few months laying the groundwork for an espionage campaign against the U.S. Senate. The Associated Press / The Hill
January 5, 2018
President Trump gave firm instructions in March to the White House's top lawyer: stop the attorney general, Jeff Sessions, from recusing himself in the Justice Department's investigation into whether Mr. Trump's associates had helped a Russian campaign to disrupt the 2016 election. The New York Times
December 1, 2017
President Trump's son-in-law and senior adviser Jared Kushner is the "very senior member" of the president's transition team who told Michael Flynn to contact Russian officials about a United Nations resolution before Trump took office. The Hill
December 1, 2017

President Trump's former national security adviser, Michael T. Flynn, pleaded guilty today to lying to the F.B.I. about conversations with the Russian ambassador last December during the presidential transition. The New York Times / BBC News / The Washington Post / Fox News
November 25, 2017
Special counsel Robert Mueller is investigating an attempt by President Donald Trump's son-in-law Jared Kushner to block the passage of UN Security Council Resolution 2334, condemning Israeli settlement activity, before the inauguration. Haaretz / World Jewish Daily
November 23, 2017
According to Dimitri Skorobutov, a former journalist at the Russian state TV program "Vesti," the Kremlin provided unusually specific direction on how to cover the U.S. election. The New Yorker
November 23, 2017
Everything the Trump campaign told you about the connections between Trump and Russia was a lie. Moyers & Company
November 23, 2017
Timeline pictorial of roots of Russian interference in 2016 election. Moyers & Company
November 6, 2017
Special Counsel Robert Mueller's indictment of Paul Manafort and Richard Gates and information against George Papadopolous offer clues on the charges that Mueller may file against former National Security Advisor Michael Flynn, and where Mueller will look for vulnerabilities against Jared Kushner, President Donald Trump's son-in-law. Forbes
November 6, 2017
Wilbur Ross, the commerce secretary, retained investments in a shipping firm with business ties to Russian President Vladimir V. Putin's inner circle. The New York Times / Vox / CNBC
November 5, 2017
Federal investigators have gathered enough evidence to bring charges in their investigation of President Donald Trump's former national security adviser and his son as part of the probe into Russia's intervention in the 2016 election. NBC News / Politico
November 4, 2017
A prosecutor who worked on the Watergate case said this week that President Trump's remarks on the ongoing Russia investigation may warrant a gag order for the president. The Hill / Politico
November 4, 2017

MSNBC reveals Papadopoulos turned in 4 people to get plea deal. The significance of the Papadopoulos plea deal is enormous. The special counsel may now have a cooperating witness who can provide first-hand information about whether the Trump campaign colluded with the Russian government. Bipartisan Report
November 3, 2017
Former Trump campaign foreign policy adviser George Papadopoulos represented the campaign at multiple forums and meetings, despite Trump officials recent descriptions of him as "low level" and "the coffee boy." The Hill / CNN / Politico
November 3, 2017
Carter Page, a foreign policy adviser to the Trump presidential campaign, met Russian government officials during a July 2016 trip he took to Moscow, according to testimony he gave on Thursday to the House Intelligence Committee. MSN / CNBC
November 3, 2017
One of President Trump's most trusted confidants, a security chief who served as his sounding board for nearly two decades, will face questions from congressional investigators next week about Trump's 2013 trip to Moscow. MSN / CNN / thestar
November 3, 2017
Russian President Vladimir Putin and U.S. President Donald Trump may meet next week at an APEC summit in Vietnam, the Kremlin said on Friday, saying talks were underway about setting up such an encounter. Business Insider / CNBC / Reuters
November 3, 2017
Republicans just introduced a resolution to remove Mueller from the Trump-Russia investigation. Business Insider
November 1, 2017
Manafort had three passports and traveled the world using a fake name. The Hill
November 1, 2017
The Trump Campaign's Spy-Ties to Moscow Have Been Exposed. Observer
November 1, 2017
Papadopoulos was in Europe during the 2016 campaign and told Donald Trump's team that he could arrange a meeting between the future president and Vladimir Putin. The indictment said, by January 2017, just days after the inauguration, Papadopoulos was trying to convince federal agents that his Russian contacts were nobodies and his 2016 dealings with them had had no bearing on the Trump campaign. The Guardian
November 1, 2017
Schiller tops list of high-profile witnesses before House Russia investigators. One of President Donald Trump's closest confidantes is speaking privately next week to congressional investigators looking into Russia meddling. MSN
November 1, 2017
Sam Clovis, President Donald Trump's controversial nominee to be the Agriculture Department's chief scientist, has been "a fully cooperative witness" in the Senate Intelligence Committee's investigation of Russian interference in the 2016 election. Clovis knew that another campaign adviser, George Papadopoulos, was talking to Russians. Politico
October 30, 2017
Paul Manafort, former Trump campaign chairman, is indicted and has surrendered to face charges in the Russian election probe. The New York Times / Fox News / CNBC / Business Insider
October 30, 2017
Former Trump campaign adviser pleads guilty to making false statements to FBI in Russia probe. ABC News / The Guardian
October 28, 2017
Mueller's Russia Probe Results in Charges
The Hill / CNN / Wall Street Journal
October 28, 2017
Congress to Question Tech Giants Over Foreign Influence During the Election
Bigger Law Firm Magazine
October 3, 2017
Russia used Facebook's ad targeting system to help Donald Trump carry both Wisconsin and Michigan. Politicususa / NewsJS
October 3, 2017
President Trump's son-in-law Jared Kushner and daughter Ivanka Trump re-routed their personal email accounts to computers run by the Trump Organization as public scrutiny intensified over their use of private emails to conduct White House business, internet registration records show. USA Today / MSN
October 3, 2017
New emails published by The Atlantic on Monday offer a more detailed look at Paul Manafort's attempt to use his role on President Donald Trump's campaign team to curry favor with Oleg Deripaska, a Russian oligarch who's an ally of Russian President Vladimir Putin. The Atlantic / Business Insider
October 2, 2017
Associates of President Trump and his company have turned over documents to federal investigators that reveal two previously unreported contacts from Russia during the 2016 campaign. MSN / Newsweek / The Boston Globe
September 30, 2017
A clear picture is emerging of how Russia used Facebook to sway the Trump election. The New York Times / Business Insider
September 30, 2017
Special Counsel Robert Mueller has assembled a team of more than a dozen seasoned prosecutors to probe Russian interference in the 2016 election, including any potential collusion between Russian agents and members of Donald Trump's campaign. ABC News / CNN
September 26, 2017
The IRS is now sharing information with special counsel Robert Mueller about key Trump campaign officials. A former high-level Justice Department official says the information shared would include anything tax return-related such as real estate and banking records. CNN
September 20, 2017
President Donald Trump's pick for US ambassador to Russia, former Utah Gov. Jon Huntsman, told lawmakers Tuesday that there is "no question Russia interfered in the US election last summer." MSN / CNN
September 20, 2017
Robert S. Mueller III, the special counsel, has asked the White House for documents about some of President Trump's most scrutinized actions since taking office, including the firing of his national security adviser and F.B.I. director. MSN / The Star / The Boston Globe
September 20, 2017
Less than two weeks before Donald Trump accepted the Republican presidential nomination, his campaign chairman offered to provide briefings on the race to a Russian billionaire closely aligned with the Kremlin. MSN / The Washington Post / The Star
September 19, 2017
Trump using campaign, RNC funds to pay Russia probe legal bills. Trump would be the first U.S. president in the modern campaign finance era to use such funds to cover the costs of responding to a criminal probe, said election law experts. John Dowd, Trump's lead lawyer, declined to say how the president's legal bills were being paid, adding: "That's none of your business." CNBC
September 18, 2017
Special counsel Mueller has obtained a flurry of subpoenas to compel witnesses to testify before a grand jury. Sometimes his prosecutors have taken the first step and interviewed them. Mueller has even obtained a subpoena for one of Paul Manafort's former lawyers. They are settling a tone and driving hard with the Russian investigation. The New York Times
September 17, 2017
Investigators at the House and Senate Intelligence committees and the Justice Department are examining whether the Trump campaign's digital operation – overseen by Jared Kushner – helped guide Russia's sophisticated voter targeting and fake news attacks on Hillary Clinton in 2016. McClatchy
September 16, 2017
Mueller just obtained a warrant that could change the entire nature of the Russia investigation. The search warrant is for records of "inauthentic" Facebook accounts. Bad news for Russian election interference "deniers." Mueller may be looking to charge specific foreign entities with a crime. Business Insider / The Wall Street Journal / CNN
September 13, 2017
Russia's effort to influence U.S. voters through Facebook and other social media is a "red-hot" focus of special counsel Robert Mueller's investigation into the 2016 election and possible links to President Donald Trump's associates. Bloomberg
September 12, 2017
Billionaire Ukrainian oligarch Dmitry Firtash is at "great risk" of being brought from Austria to face justice in a Chicago courtroom "within weeks." U.S. interest in the case in recent months has focused on Firtash's links to Manafort, with whom he discussed a New York real estate deal in 2008. Chicago Tribune
September 8, 2017
White House communications director Hope Hicks retains lawyer in Russia probe. Politico
September 8, 2017
Mueller gives White House names of 6 aides he expects to question in Russia probe. These aides include: Hope Hicks, Sean Spicer and Reince Priebus. The Washington Post
September 7, 2017
Donald Trump Jr. said he was intrigued (the Russian lawyer) may have damaging information about HRC and that it was important to learn about Mrs. Clinton's fitness for office. Trump Jr. further insists he never colluded with the Russian government regarding the election.
The New York Times / New York Post / CNBC
September 7, 2017
Russian Trump associate, Felix Slater, told Trump's lawyer Michael Cohen that they could "engineer" Trump's victory with the help of Putin. "I will get Putin on this program and we will get Donald elected," Slater wrote to Cohen in 2015. "Our boy can become president of the USA and we can engineer it. I will get all of Putins team to buy in on this, I will manage this process." The New York Times
September 2, 2017
What does the special counsel Robert Mueller have on Donald Trump, and what more is he looking for? This week details of highly sensitive documents and internal Trump Organization emails became public for the first time. MSN / The Guardian / Yahoo
September 1, 2017
Donald Trump and political action committees for Mitch McConnell, Marco Rubio, Scott Walker, Lindsey Graham, John Kasich and John McCain accepted $7.35 million in contributions from a Ukrainian-born oligarch who is the business partner of two of Russian president Vladimir Putin's favorite oligarchs and a Russian government bank. Allegedly GOP lawmaker Congressman Ron DeSantis (R-Fla) who is attempting to end the Russian investigation, received $10,800 in donations from Len Blavatnik, a Kremlin-linked oligarch. Dallas News / USA Today / The Washington Times
September 1, 2017
Special counsel Mueller has obtained a letter drafted by President Trump and Stephen Miller that offers an unvarnished view of Donald Trump's thinking days prior to firing former FBI director, James Comey. The reasons and circumstances for the dismissal are believed to be a significant element of Mueller's investigation, which includes whether Trump obstructed justice by firing Comey. The New York Times / The Boston Globe / CNN / PBS
August 31, 2017
Special counsel Robert Mueller is working with members of the IRS' Criminal Investigations (CI) unit as part of the investigation into possible collusion between the Trump campaign and Russia. This news comes on the heels of Mueller partnering with NYAG Eric Schneiderman. MSN / The Hill / Washington Examiner
August 31, 2017
The Kushner companies may be in financial hot water. The mortgage on the 666 Fifth Avenue building is due in February 2019. It appears the company is still searching for money to salvage their project. Part of looking for money to finance it was allegedly asking Russia for funds. Federal investigators are examining Kushner's finances and business dealings, along with those of other Trump associates, as they probe possible collusion between the Kremlin and the Trump campaign. Bloomberg / CBS News / NBC News
August 31, 2017
Trump insiders who might benefit from a presidential pardon include Jared Kushner, Donald Trump Jr., Paul Manafort, Michael Flynn and others as necessary. The Joe Arpaio pardon looked like "a test run for shutting down the investigation. A presidential pardon, or a get-out-of-jail-free card, also means: Those receiving them are often no longer free to refuse to testify. When charges/potential charges are wiped away by a presidential decree, so too is the right to refuse to testify before a grand jury or before Congress about what they know.
Los Angeles Times / Vox / Press Reader
August 31, 2017
Paul Manafort's notes from a controversial meeting in Trump Tower with Russians during the 2016 presidential campaign included the word "donations," near a reference to the Republican National Committee. Today the Chief of Staff for the RNC resigned; the 6th person to leave within the past month. NBC News / Politico
August 30, 2017
Special counsel Robert Mueller's team is working with New York Attorney General Eric Schneiderman on its investigation into Paul Manafort and his financial transaction. It could potentially provide Mueller with additional leverage to get Manafort's cooperation in the larger investigation into Trump's campaign. Trump does not have pardon power over state crimes. Politico / Reuters
August 30, 2017
Donald Trump called senior Republican senator, Chuck Grassley, from Iowa on Wednesday whose congressional committee is investigating Donald Trump Jr., promising him critical federal support for the biofuel ethanol, a key issue for the lawmaker. The Guardian
August 28, 2017
Republican lawmaker Rep. Ron DeSantis (R-Fla.) put forth an amendment that would stop funding for special counsel's Russia investigation 180 days after it becomes law. It would also prevent special counsel Mueller from probing "matters occurring before June 2015," the month Trump announced his presidential bid. The Hill / Politico
August 28, 2017
A former associate of President Donald Trump boasted in emails to Trump's lawyer, Michael Cohen, that a proposed Moscow real-estate deal would "get Donald elected." Cohen then wrote an email to Russian President Vladimir Putin's spokesman, Dmitry Peskov, asking for his "assistance" in the project. The emails were exchanged between November 2015 and January 2016, months into Trump's presidential campaign. The New York Times / Business Insider / Axios
August 27, 2017
While Donald Trump was running for president his company was pursuing a plan to develop a massive Trump Tower in Moscow. Emin Agalarov claims that he and his billionaire developer father, Aras, had plans to build a Trump Tower in Russia that would now likely be under construction had Trump not run for office; that he has maintained contact with the Trump family since the election and has exchanged messages with Donald Trump Jr. as recently as January; and that President Trump himself sent a handwritten note to the Agalarovs in November after they congratulated him on his victory.
The Washington Post / Herald Sun / Political Wire / Forbes
August 23, 2017
Congressional investigators unearth email from top Trump aide, Rick Dearborn, referencing a previously unreported effort to arrange a meeting last year between Trump campaign officials and Russian President Vladimir Putin. CNN
August 17, 2017
Trump and his entourage have been at ease with Russian mobsters and gray-zone inhabitants for decades. Don't miss the forest for the trees. The best known evidence is the June 9th meeting that was an episode in the long-running saga of Trump's friendly and mutually beneficial relations with Russian criminals. Moyers & Company
August 15, 2017
Russian money trail leads right through Donald Trump's Soho downtown Manhattan project. A series of e-mails reveals new details. Vanity Fair / The Stern Facts / Bloomberg
August 14, 2017
Three days after Donald Trump named his campaign foreign policy team in 2016, an adviser sent an email to seven campaign officials with the subject line: "Meeting with Russian Leadership - Including Putin. George Papadopoulos says his Russian contacts welcomed the opportunity according to internal campaign emails. Although the idea was rejected a more senior campaign official later set up the July 2016 meeting in Trump Tower with Don Jr., Paul Manafort, Jared Kushner, etc. The Washington Post / Washington Examiner / Progressive Post Daily
August 11, 2017
Lawmakers want to speak with President Trump's former personal secretary regarding her connection to a meeting with a Russian lawyer last year. Congressional lawmakers want to know what Rhona Graff knows about the controversial meeting. Her name came up in correspondence between Mark Goldstone and Don Trump Jr. Said Goldstein to Don Jr. in an email: "I can also send this info to your father via Rhona, but it is ultra sensitive so wanted to send to you first." MSN / Vanity Fair
August 9, 2017
FBI agents raided Paul Manafort's home last month without advance warning the day after he met voluntarily with the staff for the Senate Intelligence Committee. The search warrant was wide-ranging and FBI agents working with special counsel Robert S. Mueller III departed the home with various records.
They sought documents as part of the probe into Russian efforts to influence the 2016 election. MSN / CNBC / CNN
August 8, 2017
Trump's private texts to Mueller may be construed as intimidation says legal expert. The texts are unusual, but could be the basis of an obstruction of justice accusation. Jimmy Gurulé, a law professor at Notre Dame University and a former U.S. Assistant Attorney General under the first president Bush, said the texts leave the president vulnerable, legally speaking, because these could be construed as intimidation. Anything Trump tells him could be used against him in the Russia collusion investigation and could be construed as an attempt to influence the probe. MSN / CNN
August 8, 2017
Trump campaign turns over thousands of documents to special counsel Mueller's Russia probe. The campaign handed over 20,000 pages of documents on Aug. 2; Manafort provided about 400 pages while Trump Jr. gave about 250 pages. MSN
August 8, 2017
Trump and special counsel Robert Mueller have been talking privately. MSN / USA Today
August 7, 2017
Special Counsel Mueller is deepening the investigation and widening the Russia interference and collusion allegations. This is not fake news. MSN / Philly / Vox
August 5, 2017
The legal net around Donald Trump is getting tighter. This week a grand jury was empaneled in Washington and set up just a few hundred yards from the White House. All signs point to Special Counsel R. Mueller planning to use it extensively to issue subpoenas and indictments. The inquiry is widening and Mueller is investigating possible crimes committed inside the District of Columbia. The Guardian / CNN
August 3, 2017
Two Senate Judiciary Committee members, Republican Sen. Thom Tillis of North Carolina and Democratic Sen. Chris Coons of Delaware, are moving to protect Special Counsel Robert Mueller's job by putting forth new legislation aiming to ensure the integrity of current and future independent investigations. The bill would apply retroactively to May 17, 2017 — the day Mueller was appointed. Time / CNN / CNBC / CTV News
August 3, 2017
Grand jury subpoenas issued in connection with the June 2016 meeting between Donald Trump Jr., a Russian lawyer and others. Reuters
August 3, 2017
Special Counsel Robert Mueller has impaneled a grand jury in Washington to investigate Russia's interference in the 2016 elections. The Wall Street Journal / MarketWatch / The Globe and Mail
August 3, 2017
Trump signed legislation imposing new limits on his ability to lift sanctions against Russia. Russia protested saying the signing was showing "total weakness." The law is regarded as a significant surrender to congressional efforts to limit Trump's discretion handling relations with Moscow. MSN / Los Angeles Times / The Telegraph
August 3, 2017
Donald Trump blames Congress for the poor relationship with Russia – tweeting "Our relationship with Russia is at an all-time & very dangerous low." Twitter / The Hill / The New York Times / The Wall Street Journal / USA Today
August 2, 2017
The Center for American Progress (CAP) is preparing to publish a report alleging that President Trump's campaign colluded with Russia. The report is to be released today, Wednesday, August 2, 2017. "We're ... trying to convey that it's time to stop beating around the bush on Trump's collusion with Russia. There is a mountain of evidence that Trump and his associates colluded with Russia and it's time to start saying so," Adam Jentleson, a senior strategic adviser for CAP. The report is due to be released to key offices in Congress. MSN / The Hill
August 2, 2017
Trump signs Russian sanctions bill imposing sanctions and limiting his own authority to lift them. Trump says US will carry out the law but with reservations about its impact and the constitutionality of some provisions. The bill has escalated tensions with the Russian government, with Putin ordering retaliation against the American embassy there.
The New York Times / Bloomberg / BBC
August 1, 2017
Trump grudgingly accepted sanctions on Russia. U.S. Secretary of State Rex Tillerson said he and Trump did not believe the new sanctions would "be helpful to our efforts" on diplomacy with Russia. Trump has until Aug. 9 to sign the bill, or veto it, or it automatically becomes law. MSN / Reuters / Global News
July 30, 2017
Vladimir Putin is ejecting 755 U.S diplomats by the end of the month. Putin had earlier signaled he'd retaliate against a bill the U.S. Congress passed increasing sanctions against Russia for interfering in the U.S. election and its illegal invasion of Crimea. MSN / Independent / CNN / The Guardian
July 29, 2017
Rep. Dana Rohrabacher is accused of violating federal sanctions by using information provided by Russia to convince Congress to overturn sanction. Financier Bill Browder filed a complaint with the Office of Foreign Assets Control stating Rohrabacher and staffer Paul Behrends, violated Magnitsky Act by using intel gathered from a sanctioned Russian official and using it to attempt to change the Act. Behrends was fired.
Los Angeles Times / Business Insider / AOL
July 28, 2017
Don Trump Jr's., meeting with Russian entities in 2016 was a quid pro quo meeting to repeal the Magnitsky Act and its sanctions in return for a "sizable offer" to the campaign. Bill Browder, a financier for one of the largest foreign investment firms in Russia, CEO and founder of Hermitage Capital Management said while testifying before the Senate Judiciary Committee on July 27, 2017. CBS News
July 28, 2017
USA Today investigation reveals since election, Trump's businesses have sold 30 luxury condos and oceanfront lots for approximately $33 million to secretive shell companies, which can hide the identities of buyers/partners in the deals. These details may be revealed as special counsel Robert Mueller broadens his inquiry into Russian meddling in the 2016 election and whether Trump's campaign colluded. USA Today / Morning Consult
July 27, 2017
US Senate passed new Russian sanctions with a vote of 98-2. President Trump has 10 days to sign or veto.
CNN / Reuters / BBC
July 27, 2017
The Russian sanctions bill may be vetoed by President Trump. MSN / CNN / CNN / The Hill
July 25, 2017
Donald Trump tweeted: "Jared Kushner did very well yesterday in proving he did not collude with the Russians. Witch Hunt. Next up, 11 year old Barron Trump!" Twitter
July 25, 2017
The House votes to advance new financial sanctions against key U.S. adversaries, such as Russia and limit President Trump's ability to waive many of them. The Washington Post / Houston Chronicle / The Atlantic
July 25, 2017
Evidence has shown the Russian government hacked and influenced the U.S. 2016 presidential election. Further evidence has shown the Trump campaign team, including Jared Kushner, became increasingly more attentive to high-level Russians asking for meeting and/or offering information. The New Yorker / Political Wire
July 24, 2017
Donald Trump tweeted: "Sleazy Adam Schiff, the totally biased Congressman looking into "Russia," spends all of his time on television pushing the Dem loss excuse!" Twitter
"So why aren't the Committees and investigators, and of course our beleaguered A.G., looking into Crooked Hillarys crimes & Russia relations?" Twitter
"After 1 year of investigation with Zero evidence being found, Chuck Schumer just stated that "Democrats should blame ourselves,not Russia." Twitter
July 23, 2017
Regarding the new Russian sanctions bill – Press Secretary Sarah Sanders stated on ABC News "The administration is supportive of being tough on Russia, particularly in putting these sanctions in place." The implication being that Trump intends to sign the bill. The House and Senate struck a deal on a bill for new sanctions for Russian interference in the U.S. 2016 election and aggression in Ukraine and Syria. The bill gives Congress power to review any effort by Trump administration to ease/end sanctions. ABC News / Vox / Washington Examiner
July 23, 2017
Russian ambassador Sergei Kislyak, a key figure in investigations into Moscow's meddling in the 2016 presidential election, ended his tenure on Saturday, July 22, 2017. He is to head back to Moscow soon. Huffington Post / Reuters / CBC News
July 23, 2017
On CNN's State Of The Union, Anthony Scaramucci said the person questioning whether or not Russia attacked the U.S. was Donald Trump. Scaramucci said someone called him yesterday questioning Russia's attack on the 2016 election. When pressed, Scaramucci admitted that the person was Trump. Politicus USA / Los Angeles Times / Youtube
July 22, 2017
President Trump sent 10 tweets within two hours prior to 6:30 a.m. In response to recent stories that Trump has been asking about the power of the President to pardon people, including himself: "While all agree the U. S. President has the complete power to pardon, why think of that when only crime so far is LEAKS against us. FAKE NEWS." President Trump states Don Jr., is a quality person and transparent in response to reports about the June 2016 meeting with a Russian lawyer and others present to allegedly obtain dirt on HRC. Says Trump of his son: "He openly gave his e-mails to the media & authorities whereas Crooked Hillary Clinton deleted (& acid washed) her 33,000 e-mails!" and "So many people are asking why isn't the A.G. or Special Council looking at the many Hillary Clinton or Comey crimes. 33,000 e-mails deleted?
Those tweets were followed by one asking about HRC's ties to Russia: What about all of the Clinton ties to Russia, including Podesta Company, Uranium deal, Russian Reset, big dollar speeches etc. And then followed by: "A new INTELLIGENCE LEAK from the Amazon Washington Post,this time against A.G. Jeff Sessions. These illegal leaks, like Comey's, must stop!" MSN / Twitter / 2 / 3
July 22, 2017
Aras Agalarov, the real estate magnate and amiable purveyor of high-end goods in all sizes and shapes, has emerged as a possible conduit from the Kremlin to Trump. Ike Kaveladze, who was present at Trump Jr's., June 2016 meeting with the Russian lawyer, is a real estate/ finance executive working for Emin and Aras Agalarov, the Russians who helped set up the meeting. MSN / Independent / CNN
July 22, 2017
President Trump's remarks attempting to downplay U.S. intelligence agencies' assessment that Russia meddled in the 2016 election are "disgraceful" says former John Brennan, former CIA Director. "These types of comments are just disgraceful ... and the person who said them should be ashamed of himself." MSN / Reuters
July 22, 2017
Lawmakers reach a deal to impose sanctions on Russia for meddling in the U.S. election and for its aggression in Syria and Ukraine. The bill also outlines stiff economic penalties against North Korea and Iran. Will the bill be vetoed by the President in light of his push to have better relations with Putin and Russia? NBC News / CNN / The New York Times / Reuters
July 21, 2017
Russia's ambassador to Washington, S. Kisylak told his Moscow superiors he discussed campaign-related matters, and policy issues important to Moscow, with Jeff Sessions during the 2016 presidential race. This contradicts what AG Jeff Sessions said. The Washington Post / Fortune
July 20, 2017
In an interview with the New York Times, Trump threatens Robert Mueller, special counsel and warns him to stay away from Trump family finances. He says AG Jeff Session never should have recused himself from the Russian investigation. Saying: "If he was going to recuse himself he should have told me before he took the job, and I would have picked somebody else." The New York Times / Independent / The Boston Globe
July 20, 2017
Trump's lawyers exploring ways to limit/undercut special counsel Robert S. Mueller III's Russia investigation. They are attempting to build a case against what they allege are his conflicts of interest. Trump also allegedly seeking information on president's authority to grant pardons. The Washington Post
July 19, 2017
Bank regulators are reviewing millions of dollars in loans to President Trump's businesses to find out if the loans may expose the bank to heightened risk. Deutsche Bank has been in contact with federal investigators about Trump accounts. Bank expects to have to provide information to Special Counsel Robert Mueller's investigation into Trump campaign ties to Russia. The New York Times / CNBC / The Guardian
July 19, 2017
Financial records filed in 2016 in Cyprus show Paul Manafort in debt approximately $17 million to pro-Russian interests prior to joining Trump's election campaign. The funds appear to be owned by shell companies connected to Manafort.
The New York Times / The Hill
July 19, 2017

Donald Trump Jr. and Paul Manafort have been called to testify before the Senate Judiciary Committee in regards to Russia's alleged attempts to influence the election. The hearing is scheduled for July 26. Jared Kushner is also expected to testify before the Senate Intelligence Committee on July 24. Fox News
July 19, 2017
President Trump labels reports of his second meeting with Putin as sick and fake news. Tweets: Fake News story of secret dinner with Putin is "sick." All G 20 leaders, and spouses, were invited by the Chancellor of Germany. Press knew! Media did not describe the event as a "secret dinner." They accurately described it, as the Times did, as a "private conversation" that took place at a "leaders-and-spouses dinner." MSN / CNN / FactCheck
July 19, 2017
Russian lawyer who met with Donald Trump Jr., and seven others in June 2016, says she never got damaging intel about HRC and that she does not have Kremlin ties. She says she is ready to testify through lawyers or in the Senate. MSN / Fortune / RadioFreeEurope RadioLiberty / Reuters
July 18, 2017
In addition to a scheduled meeting with Vladimir Putin for just over two hours at the G20 in Germany, Trump later left his own seat at the dinner and sat next to Putin, talking for another hour. Putin only had his interpreter with him. MSN / Oregon Live / thestar / The Washington Post
July 18, 2017
An eighth person was revealed to have attended Don Jr's., June 2016 meeting in Trump Tower. Ike Kaveladze's is an American-based employee for a Russian real estate company. His name was not mentioned by Trump Jr. MSN / Chicago Tribune / Philly
July 17, 2017
Russian lobbyist, with possible current ties to Russian counterintelligence says documents showing Democrats were taking dirty money were left at meeting in June 2016. Don Jr. did not mention this allegation. Daily Mail
July 17, 2017
U.S. Secret Service denied President Trump's suggestion that his personal lawyer vetted a meeting between the Don Jr. and Russian nationals in 2016. Secret Service says Don Jr. was not under protection when the meeting took place and thus the U.S. Secret Service would not have screened anyone he met with then. The meeting included Don Jr., Paul Manafort and Jared Kushner. Reuters / The Gazette
July 14, 2017
NBC news reported that a former Soviet counter-intelligence officer, with possible current ties to Russian intelligence, now a lobbyist, participated in a 2016 meeting with senior aides to President Donald Trump, including Don Jr., Jared Kushner and a Russian lawyer. Reuters / Daily Mail
July 14, 2017
Russian-American lobbyist says he attended a June 2016 meeting with President Donald Trump's son, Don Trump Jr. Rinat Akhmetshin confirmed his participation to The Associated Press. Akhmetshin was in the Soviet military in a counterintelligence unit but was never formally trained as a spy. Trump Jr. did not disclose Akhmetshin's presence. MSN
July 12, 2017
Jared Kushner under fire for his role in Donald Trump Jr. meeting and not disclosing it on various security clearance forms. CNN / Deadline
July 12, 2017

Trump Jr. email chain between himself, Paul Manafort and Kushner indicates attempt to collude with Russians in meeting with a Russian lawyer to get information on Hillary Clinton. Trump Jr. says: "Someone sent me an email. I can't help what someone sends me. I read it, I responded accordingly." Sean Hannity, tells Fox News: "I didn't know if there was any credibility, I didn't know if there was anything behind it, I can't vouch for the information." CNN / Deadline
July 11, 2017
Trump Jr. releases his statement and the full email chain between all parties involved in setting up the meeting with the Russian lawyer and those who attended. Twitter / Deadline
July 10, 2017
Information reveals Trump Jr. asked Kushner and Manafort to the meeting with Russian lawyer to get opposition research on Clinton. Trump Jr. says it was a nothing meeting and Russian sanctions not discussed. Adoptions are tied to sanctions for human rights abuses due to Magnitsky Act (2012). The Washington Post / NBC News
July 10, 2017
Trump Jr. admits he met with Kremlin-tied attorney in June 2016 who was pitching opposition research on Hillary Clinton. White House reacts defiantly and calls Trump Jr. a "quality person" and applauds him for his "transparency." Trump Jr. says Candidate Donald Trump knew nothing about Russian meeting, yet three close campaign associates attended it. The Washington Post / NBC News
July 10, 2017
Trump Jr. on CNN's "State of the Union" vigorously says that rumors about Russians helping Trump are all "lies." Called rumors "disgusting" and "so phony." The Washington Post / NBC News
July 10, 2017
Sean Spicer asked at a February 2017 news conference if the president's denials about Russian contact and meddling still stood. Spicer could not answer the question. Said Flynn had contact. The Washington Post / NBC News
July 10, 2017
Vice President Pence says on Fox News on January 15, 2016 there was no campaign contact with Russian meddlers or the Kremlin. The same day on "Face the Nation" when asked about Russian meddling or campaign contact Pence says, "Of course not." The Washington Post / NBC News
July 10, 2017
On CBS "Face the Nation" Kellyanne Conway states in December 2016 there was absolutely no campaign contact with Russians or any meddling. The Washington Post / NBC News
July 10, 2017
On Nov 11, 2016 White House Director of Strategic Communications, Hope Hicks, denies Trump associates met with Russians. Says it never happened and that there was, ". . . no communication between the campaign and any foreign entity during the campaign." The Washington Post / NBC News
July 10, 2017
Candidate Donald Trump flatly denied, in January, contact between his associates and Russia during campaign. When asked again by ABC and CNN, again he said "No." The Washington Post / NBC News
July 9, 2017
Trump Jr. stated in March that he had never held any setup meetings with Russians while campaigning in any way, shape or form. Turns out meeting with Russian lawyer was set up to discuss Clinton's emails. The Washington Post / NBC News
July 8, 2017
Trump Jr. says meeting with Russian lawyer about Russian adoptions and not the campaign. There was no follow-up. This statement contradicted July 9, 2017. The Washington Post / NBC News
November 4, 2016
Candidate Trump again refers to Wikileaks while in Ohio: "Boy, I love reading those WikiLeaks." NBC News
October 31, 2016
On the hustings, Candidate Trump says "This WikiLeaks is like a treasure trove." NBC News
October 7, 2016
WikiLeaks releases John Podesta's emails. NBC News
October 7, 2016
Department of Homeland Security, Director of National Intelligence states Russia is interfering in the 2016 election. NBC News

October 4, 2016
Julian Assange of Wikileaks says they are publishing 2016 campaign emails. NBC News
August 4, 2016
On "Meet the Press," then CIA Director John Brennan said he told his Russian counterpart that, ". . . if you go down this road, it's going to have serious consequences, not only for the bilateral relationship, but for our ability to work with Russia on any issue, because it is an assault on our democracy." NBC News
July 27, 2016
Trump asks Russia: "If you're listening, I hope you're able to find the 30,000 emails that are missing" NBC News
July 25, 2016
Democratic convention begins. NBC News
July 22, 2016
Stolen emails from the Democratic National Committee (DNC) released by Wikileaks. NBC News
July 21, 2016
Trump gives acceptance speech at GOP convention. NBC News
July 18, 2016
First day of GOP convention Trump campaign changed Republican platform to make sure it was not calling to give weapons to Ukraine to fight Russian, rebel forces. NBC News
June 9, 2016
Trump tweets about Hillary Clinton's missing 33,000 emails and how everyone would like to read them. NBC News
June 9, 2016
Trump Jr., Kushner and former campaign chair Manafort meet Kremlin-connected lawyer Natalia Veselnitskaya. NBC News
June 7, 2016
Donald Trump and Hillary Clinton presumptive party nominees. NBC News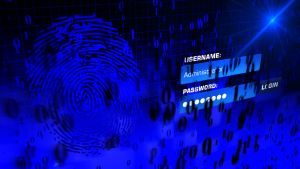 Over one million WordPress websites have been infected by a malware campaign called Balada Injector since 2017, according to cybersecurity firm GoDaddy's Sucuri. The attackers behind the campaign use all known and recently discovered vulnerabilities in WordPress themes and plugins to breach sites. They typically play out their attacks in waves once every few weeks,…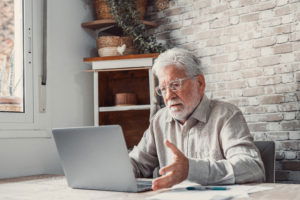 As a law firm marketing director, you understand the importance of SEO in driving traffic to your website and generating leads for your firm. However, convincing the partners of your law firm to invest in SEO can be a daunting task, particularly if they do not understand its benefits. Here are some tips on how…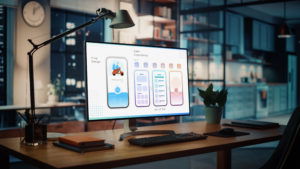 User experience, commonly referred to as UX, is an essential aspect of any marketing strategy, including law firm marketing. It encompasses everything that the user experiences while interacting with a product or service, including ease of use, accessibility, visual appeal, and overall satisfaction. The psychology behind user experience is a fascinating subject, and understanding it…