The Ultimate Guide to Link Schemes
What does Google consider to be a link scheme or unnatural link?
It has been a few years since Google updated the section of their Webmaster Guidelines that governs the building of inbound links. That section, "Link Schemes," received an update on July 18th with little fanfare. As evidence of how little industry thinkers reference the guide, it took about a week before anybody noticed and started reporting on the new guidelines.
Since publishing the first link-building guidelines, Google has not loosened their policies. Instead, they look at what they have allowed, how it has been abused, and then make a sweeping change to the algorithms. Then, they tell the public. They don't announce these rules via a press release or news conference; instead, they announce it by simply updating their lightly-visited Link Schemes page.
In this guide, I will explain Google's meaning of each restriction, and may also provide my own opinion -- a departure from our standard editorial style, but necessary for the topic. Let's start from the top:
Google's Introduction to Link Schemes
"Any links intended to manipulate PageRank or a site's ranking in Google search results may be considered part of a link scheme and a violation of Google's Webmaster Guidelines. This includes any behavior that manipulates links to your site or outgoing links from your site."
Up front, it looks like Google is accusing 99.9 percent of websites of "manipulation." But while "manipulation" is the key term used throughout the guidelines, it is a pseudonym for "fraud." Basically, anything done solely for the benefit of a search engine "may be considered" a link scheme. The objective is to do things that are helpful to humans and search engines, which has been a recurring theme in Google's Panda and Penguin updates.
We are ready to penalize
The items listed after the initial caveat come with a strongly-worded warning expressing that these particular practices are "examples of link schemes which can negatively impact a site's ranking in search results." By highlighting these methods, Google is admitting they are highly-effective methods of spam that they find extremely unethical. Google is on the lookout for websites that exploit these tactics and is ready to penalize your site or remove it from its results altogether.
Buy or Selling Links
"Buying or selling links that pass PageRank. This includes exchanging money for links, or posts that contain links; exchanging goods or services for links; or sending someone a 'free' product in exchange for them writing about it and including a link."
This strategy is a link bribe. Say Abe Caldwell of example.com wants to get a high-quality link from the Smith & Smith website at lawexample.com. Caldwell pays Smith & Smith $25 per month, and in return, they link to lawexample.com from their home page. This was a financial transaction that in no way represents the quality of lawexample.com. You can see how this can be abused and thus is banned. Don't confuse this with a listing on Yelp, Avvo, Yellow Pages, or other local directories that collect a fee. While one may argue that a paid listing on a directory site is, in fact, a paid link, that is a double standard fueled by Google's need to work with these directories for their own Google+ Local ambitions.
Paid links have been listed on the Link Scheme list for several years. Companies like ours still get several emails a day offering to sell us "good PageRank links." You probably receive similar emails. For the health of your website, delete them immediately.
Link Exchanges
"Excessive link exchanges ('Link to me and I'll link to you') or partner pages exclusively for the sake of cross-linking"
Since everybody needs links, a link exchange is a logical solution. You link to me, I will return the favor, and together we can ride to the top of Google Mountain. They made it clear several years ago that link exchanges were not permitted. But, look carefully: a two way link is not the problem, it's "excessive link exchanges."
Two-way links are part of day to day life on the internet. You link from your website to your Twitter profile, which links back to your website. That's a two-way link. You link to an interesting article in the New York Times and then they interview you after winning a big case and link back to your website. That is also a two-way link. You reference a colleague's blog about an interesting topic, they reference a blog on your site at a future date -- these are all common two-way links and are perfectly okay. But, if Google sees a large share of your inbound links having two-way connections, it's obvious that there is not a genuine reason beyond ranking better to justify those "excessive" two-way links.
There are plenty of opportunities to link to and be linked to without pushing the envelope to an extent that draws attention. Keep your two-way links natural and they will help your ranking.
Articles and Guest Blogging
"Large-scale article marketing or guest posting campaigns with keyword-rich anchor text links"
Like many believers of content-based links, I frequently encouraged article writing and distribution as a way to improve the number of anchor text links (hyperlinked keyphrases) pointing back to your website. Of course that was before July, when Google added that line to the Webmaster Guidelines.
What Google is not saying is as important as what they are saying. The problem is not guest-blogging or article-blasting; the problem is doing so with "keyword-rich anchor text links." They really have it out for keyword-based links in this round of Link Scheme updates. Why? Because they are going out of style.
As the Bigger Law Firm magazine covered in the July 2013 issue titled "The Future of SEO," Google can see context and connect the content to your site without being given an exact match keyphrase.
A simple full URL (http://www.lawexample.com) and content on a third-party website related to your practice area is becoming good enough, and faster than anybody predicted. You don't need to say "Chicago divorce attorney" or "Chicago family law lawyer." By your website, Google knows you are in Chicago because of your Google+ Local page. Having an article about divorce that mentions your law firm name and a simple URL is all they need. The Google bot has grown up and does not need to be told exactly what to do. It can figure it out.
This is a good addition. Needing to hyperlink exact-match keyphrases requires the writer to draft copy that is less natural. When writing articles, focus on the topic and move keywords to the back of your mind. This will lead to better content that reads like a book, not search engine-targeted content.
Automation
"Using automated programs or services to create links to your site"
Silver-bullet, link-wheeling, robot-powered, multi-page building manipulation machines are everywhere. This is the very definition of an "unnatural link." If someone had software that was that amazing, wouldn't they sell widgets – and millions of them – using their power rather than a cheap PHP script for $15? Content must be written by humans, for humans.
Editorial Disconnect
"Additionally, creating links that weren't editorially placed or vouched for by the site's owner on a page, otherwise known as unnatural links, can be considered a violation of our guidelines. Here are a few common examples of unnatural links that violate our guidelines:"
Text advertisements that pass PageRank
This is essentially a paid link; any advertisement must contain a nofollow tag. You have seen Google Ads on websites. If those websites were not using a nofollow tag (a tag added to a link to prevent the link from passing PageRank or endorsing the site they are linking to), then every Google Adwords advertiser would get a massive amount of inbound links just for advertising. However, the website's owner did not specifically link to any particular website voluntarily, they simply wanted to display ads for click revenue.
This is a good example of "links that weren't editorially placed or vouched for by the site's owner" and is consistent with their "no link buying or selling" philosophy.
Advertorials
"Advertorials or native advertising where payment is received for articles that include links that pass PageRank"
An Advertorial is basically an article that displays on a website for the purpose of advertising a product. However, it's not an ad in of itself, but more of an article with an agenda. If you submit an article to a publication, pay them $200 to publish it, and include links back to your site within it, Google calls that a paid link. Even though it's within content, it is only present because of payment.
Press Releases
"Links with optimized anchor text in articles or press releases distributed on other sites. For example:
There are many wedding rings on the market. If you want to have a wedding, you will have to pick the best ring. You will also need to buy flowers and a wedding dress."
This was a new edition that shook up the search engine marketing community. For years, this was the preferred method of link-building for pure organic search engine marketers. Some marketers have gone so far as saying you can't even link your website's plain URL (i.e.: http://lawexample.com) without a nofollow, but Google's Link Schemes clearly emphasizes "optimized anchor text." In fact, "anchor text" is a common term used in their comprehensive "do not" list.
Using contextual comparison and your Google+ profile, Google can determine what lawexample.com is relevant to, based on the content of the press release, without a hyperlinked keyphrase. The anchor text is no longer welcome, nor needed, in press releases. Of course, anchor text is still necessary as part of your overall marketing, but it is time for keyword reduction. Write great news pieces, make keywords an afterthought, and just focus on quality. Continue to link to your plain text URL without a nofollow until Google further modifies their terms.
Shady Street
"Low-quality directory or bookmark site links"
This is frustrating because it is a lazy guideline. What is a high-quality social bookmark or directory? One that is already established? One that prior to being established was a low-quality directory that was bad, but now it's good?
The problem with this addition is that Google has put this on their "naughty" list rather than their "irrelevant" list. Social bookmarks have their place and so do directories. In fact, Google is showing a strong preference for directories in their recent post-Penguin search results. So, use your best judgment. You know when you drive into a dangerous neighborhood without the need for any further instruction, and sketchy directories are no different. Look for ads like "buy high-quality links," or requirements for a reciprocal link (that's code for link exchange). These directories won't add any value to your website's quality, so there is no benefit to the risk you are taking by submitting your site to bad locations.
Distributed Widgets
"Links embedded in widgets that are distributed across various sites, for example:
Visitors to this page: 1,472
car insurance"
This probably doesn't affect your firm. A long time ago, companies would develop free site tools like counters, widgets, tracking tools, etc, for the sole purpose of adding a keyphrase to it. Websites would install the tool on their website and end up linking to another website with the advertisers' preferred keyphrase. It's not helpful and it's bad for your brand.
Footers
"Widely distributed links in the footers of various sites"
Have you ever seen a website with seemingly random links in the footer? Not links related to the law firm or links to other pages within the site, but links for health insurance, buying and selling gold, ranking high in Google in 24 hours – things that just don't belong. These are usually placed on the site with an automated link exchange, link buying, or a link wheel (a group of sites linking to multiple sites to avoid the appearance of a link exchange).
Google can identify the header, footer, and featured content on your website. When third-party links appear in the footer, that is a red flag. This is a great example of Google not discriminating against types of links. For press releases they clearly say "anchor text." For widely distributed links, they don't discriminate -- all links are included in this ban.
Forum Spam... It's SPAM!
"Forum comments with optimized links in the post or signature, for example:
Thanks, that's great info!
- Paul
paul's pizza san diego pizza best pizza san diego"
Everyone has unsolicited comments on their blog that look like this. Comment spam has been a desperate practice with no value for many years. It has always been bad for your public image, and now it's bad for your search engine marketing.
Pay Per Click
For those of you who think that Google Adwords is the fast track to link heaven, the search giant goes on to assure you that Pay-Per-Click has no search engine optimization value. If you are hosting or using PPC ads that pass PageRank (i.e.: don't link with a nofollow tag), you are doing more harm than good.
What can you do?
After making a long list of Do Nots, Google moves a little toward fantasy land with, "If you build it they will link" advice.
"The best way to get other sites to create high-quality, relevant links to yours is to create unique, relevant content that can naturally gain popularity in the Internet community. Creating good content pays off: Links are usually editorial votes given by choice, and the more useful content you have, the greater the chances someone else will find that content valuable to their readers and link to it."
Nobody is going to stumble onto your law firm's website, fall in love with your wrongful death or mergers & acquisitions page and suddenly tell all of their friends that they have read the finest literary masterpiece since The Great Gatsby. But what some people will do it is reference that content. Suggest it in their own blogs. Share it. Tweet it. Maybe even +1 it.
Don't think that Google is turning into a free-range, antibiotic-free, organically-grown search engine, where everyone will just hold hands and let the websites fall where they may. Google has gotten smarter. They know what content your website's URL and law firm's name is associated with. They also know who your firm is associated with. If this new round of Link Schemes is an indication of anything to come, it's that Google is weaning marketers off of hyperlinked keyphrases and making them focus on connections.
Social interaction and connections are the endorsements Google is looking for. The inbound link algorithm was created for a time when people posted content to HTML websites, not Facebook Walls. Where someone was likely to express love or hatred for a product on a forum or message board, not a Twitter feed. Habits have changed and social network behavior can tell more to Google about quality than website links.
Your search engine marketing plan is henceforward to focus on connections, not just another hyperlinked keyphrase from a quality website.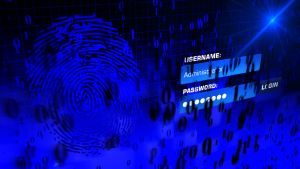 Over one million WordPress websites have been infected by a malware campaign called Balada Injector since 2017, according to cybersecurity firm GoDaddy's Sucuri. The attackers behind the campaign use all known and recently discovered vulnerabilities in WordPress themes and plugins to breach sites. They typically play out their attacks in waves once every few weeks,…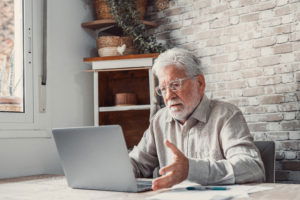 As a law firm marketing director, you understand the importance of SEO in driving traffic to your website and generating leads for your firm. However, convincing the partners of your law firm to invest in SEO can be a daunting task, particularly if they do not understand its benefits. Here are some tips on how…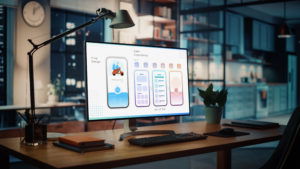 User experience, commonly referred to as UX, is an essential aspect of any marketing strategy, including law firm marketing. It encompasses everything that the user experiences while interacting with a product or service, including ease of use, accessibility, visual appeal, and overall satisfaction. The psychology behind user experience is a fascinating subject, and understanding it…