Track Your Online Law Firm Marketing Results
For Organic and Paid Campaigns.
A strong online presence is vital to the success of a business development strategy for law firms across all practice areas. People like to know what they are getting into before making a decision; 60 percent of consumers use a search engine for research before buying a product, and that translates into legal representation as well. Most people will first research which law firms best suit their needs before making a decision. A common way law firms boost their online exposure is by employing marketers who implement search engine optimization (SEO) techniques to increase their online traffic.
In order to justify the cost of a marketing agency, you need to accurately track your metrics.
Having historical data available before and after hiring a marketer will show you, with certainty, if your efforts are paying off.
Since Google is the dominant search engine on the market, this article will focus mostly on free Google services that allow you to track your online and paid traffic. It will also briefly cover return on investment, ROI, which helps show whether the cost of your marketing agency and paid campaigns are netting you a positive gain.
Organic online marketing
Organic marketing is the strategy of attaining clients naturally through internet channels, and by being visible on search engine results pages. Marketers will use SEO to try to increase reach and prominence. The three most common services you can use to track your organic marketing efforts are Google Analytics, Google Search Console and Google My Business.
Google Analytics is used to track your site's traffic across the web. Analytics will show metrics for the Google search engine, social media, AdWords and Search Console. It is important to note that for these metrics to show, you will need to properly integrate them into Analytics. Google Analytics is by far the most in-depth accurate reporting you will have for your website's traffic.
The metrics you should keep an eye on in Google Analytics are:
Users: How many people visited your website.
Bounce Rate: The percentage of people that leave your website after the first page they visit.
Source/Medium: Where people found your website.
Pageviews: Which pages users frequent the most.
Google Search Console tracks your site's performance for your listing on the search engine results page (SERP).
Once you enter into Search Console, you should see a "Search Traffic" option. Clicking on that will yield Search Analytics, and from there you will see four metrics:
Clicks: How many people clicked on your search engine listing.
Impressions: How often people saw your listing on the SERP.
Click-Through-Rate (CTR): The percentage of people who saw your listing, then proceeded to click on it.
Position: The average position of your listing for the respective search query or keyword registered. There are generally ten organic positions available on the first page of the Google search engine.
Google My Business (GMB) is a free service that allows you to input additional information about your business into a listing that will show up on Google Maps and in Search. It is necessary for you to have a GMB listing active for your firm in order to compete for local traffic. Things to look for in GMB are:
Direct v. Discovery Searches: Direct searches are when a user clicks on your listing after they input your business name or address. Discovery searches are more broad, the consumer is usually searching for something related to your business, and happens upon your GMB listing.
Search v. Map Views: This metric shows whether your GMB listing was found on Google Search or Google Maps. The local 3-pack is generally shown above organic listings and counts toward Google Maps.
Tracking monthly ROI
Now that you know which metrics are needed to track performance, you must determine whether the traffic growth your marketing campaigns are working toward is worth the price you are paying. The most basic formula you can use to determine your return-on-investment (ROI) is:
(Growth of Viable Cases – Marketing Cost) / Marketing Cost = ROI %
A more intricate formula that requires further advanced metrics that will supply you with a better understanding of your monthly ROI is:
Total Monthly Keyword Searches x CTR[Position] x Value Per Visit = Estimated Monthly Value
Total Monthly Keyword Searches: You can estimate the monthly keyword or query searches made by users for any practice area by using Keyword Planner in AdWords.
Click Through Rate: You can calculate the CTR[Position] of a page based on what position it appears within SERPs. The average CTR for the first position on Google Search, for example, is about 26.33 percent. This number will vary depending on which position, on average, your website is shown throughout your practice area keywords.
Value Per Visit: Lastly, and most difficult, is figuring out just how much each organic visit to your website is actually worth. You can multiply your organic conversion rate by the average fee you earn from a case to get the estimated value of an individual visit. Using Google Analytics, you can see what your conversion rate is for clients coming from organic traffic. As mentioned above, it can be challenging to determine what is the average revenue from cases gained as a result of online traffic. Therefore, a substitute for this, if applicable, is inputting the average amount of hours you spend on a case instead. This applies if you charge an hourly rate for client work.
Once you have the value for your estimated organic traffic, you can use the basic formula above to calculate your ROI. It is important to note that a successful marketing campaign does not happen overnight. You may want to wait a few months before evaluating the success of your digital marketing strategy.
Paid online marketing
If your law firm is able to allocate some of your marketing budget to paid online advertising, it should. Paid online marketing is a good supplement to organic marketing efforts. Google AdWords offers unparalleled opportunities to increase lead generation.
AdWords is a pay-per-click (PPC) service that posts your ads on Google Search and Google Maps, if you have the location ad extension within AdWords enabled. With a properly skilled marketer at the helm, your ads could show up in one of the top four positions on Google Search, giving you an opportunity to earn new leads. Your ads are shown based on the keywords you add into the interface that coincide with what users are searching for.
Once you have ads live on AdWords, you will need to track metrics to see where changes are needed to improve your chances for lead generation. Similar to Google Search Console, clicks, impressions and CTR are metrics you will need to watch. Average ad position and average cost-per-click (CPC) are metrics you should also monitor for optimal keyword spending on your daily budget within AdWords.
Conversions are the end-goal for AdWords campaigns. Conversions are clicks that result in the user contacting your law firm for further action. AdWords can track what action the user takes within the landing page associated with an ad, like phone calls, form submissions, live chat or whatever means of communication your firm employs. Conversions lead to potential cases for your law firm. The most important metric to track in Google AdWords is conversion rate.
Conversion rate is the percentage of clicks that result in conversions. The benchmark for a great conversion rate in the legal industry is about nine percent.
The way to assess your ROI for AdWords is simpler than for organic traffic. You compare your cost per conversion with your average earnings from a case. Cost per conversion is how many clicks, and the subsequent cost of those clicks, it takes for you to achieve a conversion. For example, if your campaign had five clicks at $20 per click, and it resulted in one conversion, than your cost per conversion is $100.
A final point of emphasis to remember, not every conversion will result in a viable case for you. Therefore, it might be more prudent to compare the average amount of conversions needed for an applicable case, with the average case earning like:
Cost Per Conversion x Average Conversions Needed For Viable Cases / Average Earnings From A Case = ROI
Online marketing is an investment, and you should know how your investment is working for you. If your marketing company tries to hide any of this data from you, think about working with a company that is open with statistics.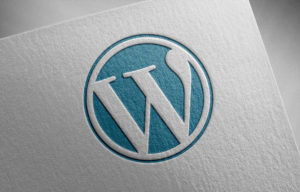 Are you looking to maximize your law firm's website's potential? You're in the right place. WordPress offers a wealth of plugins that can improve your website's functionality, from search engine optimization to online event scheduling. Here are five must-have plugins for law firms: Gravity Forms – Communication is key when it comes to your law…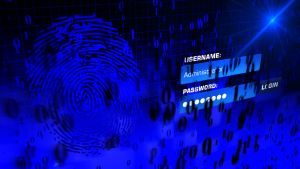 Over one million WordPress websites have been infected by a malware campaign called Balada Injector since 2017, according to cybersecurity firm GoDaddy's Sucuri. The attackers behind the campaign use all known and recently discovered vulnerabilities in WordPress themes and plugins to breach sites. They typically play out their attacks in waves once every few weeks,…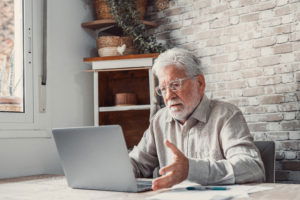 As a law firm marketing director, you understand the importance of SEO in driving traffic to your website and generating leads for your firm. However, convincing the partners of your law firm to invest in SEO can be a daunting task, particularly if they do not understand its benefits. Here are some tips on how…