Trump Administration Sued for Withdrawing Funding for Science-Based Teen Pregnancy Prevention Program
The U.S. Department of Health and Human Services (HHS) is on the receiving end of litigation filed by nine local government, health care and oversight organizations stemming from the Trump Administration's recent termination of financial grants funding the Teen Pregnancy Prevention Program (TPPP). That initiative, designed to last five years, is an Obama-era program established in 2015 to educate young Americans about teen pregnancy. However, in late 2017, the HHS began sending letters to various social service agencies, including Planned Parenthood, to inform recipients that funding would end two years early although no official reason was given.
The Trump Administration wishes to supplant TPPP initiatives across the country with abstinence-until-marriage programs.
In a press release issued February 15 by Planned Parenthood, one of the plaintiffs suing the Trump Administration said, "Despite the TPPP's success, the Trump administration unlawfully terminated the program down to three years instead of the five-year grant term. The suits filed today argue that the termination of TPPP without cause is contrary to HHS's own regulations, in violation of the Administrative Procedure Act. TPPP is a gold-star example of evidence-based policymaking in action and the grantees were given no explanation for the termination. After facing widespread criticism for terminating the program from members of Congress, the medical community and numerous advocacy groups, the administration has belatedly given inconsistent and inaccurate public statements attempting to justify its decision."
The lawsuits were filed on behalf of nine plaintiffs, including Planned Parenthood affiliates, King County and Healthy Teen Network, based in Washington, Iowa, North Carolina, South Carolina, Louisiana, Texas and Maryland. The groups are represented by lawyers from Planned Parenthood, Democracy Forward, Public Citizen and Arnold & Porter. The HHS website does not mention how they plan to respond.
Of the 84 organizations that received TPPP funding, there are many that did not opt to sue the Trump Administration. Although it will lose $2 million in funding for its TPPP initiative, The Cuyahoga County Board of Health (CCBOH), which serves the Cleveland, Ohio area, is one such example. The CCBOH's teen pregnancy program is centered around a partnership between it and community programs whose joint aim is to bring sex health education to 10,000 students from seven school districts with particularly high teen pregnancy rates.
After consulting with their legal team, Kevin Brennan, the CCBOH communications director, says the organization "declined to participate. Since we are a grant recipient, we have to deal with that. We don't have a lot of legal room and if funding is ceased, we have to cease delivery of the program. We have to abide by the terms of the grant and so we have to abide."
For many of the programs established under the TPPP grant, federal money was the sole source of funding for their teen pregnancy initiatives. The decision by the HHS to withdraw funding came without input from Congress, which has consistently funded the program from its onset.
In response to the HHS's recent action, 37 senators and 148 representatives signed a letter sent to Tom Price, who heads that department, signaling their dismay with the decision. The letter calls the cuts "a blow to bipartisan efforts to prevent unplanned teen pregnancies" that would have a devastating "ripple effect across communities."
In a statement issued by Leslie Kantor, the Vice President of Education for Planned Parenthood Federation of America, "The Trump-Pence administration is trying to abruptly eliminate a valuable and effective program in order to impose its beliefs on everyone—and it's putting young people at risk. The Teen Pregnancy Prevention Program is popular; it does good work, and it has helped millions of young people stay safe and healthy. Today, we're going to court to fight for the 1.2 million young people who depend on these programs. Young people deserve the education and information they need to make smart decisions about their future — and the Trump-Pence administration is trying to take that away from them."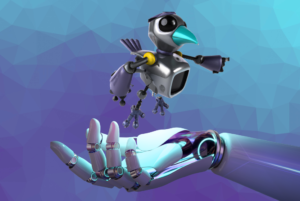 OpenAI's ChatGPT bot has been generating a lot of buzz. But can it generate unique content, over, and over, and over again? To find out, we created a fictional character named Larry, the Hairy Canary and asked ChatGPT to write a poem… and then another poem. And then another. Over the course of our tests…
One of the profound ways social media have shaped all our lives is by making networking and connecting conveniently.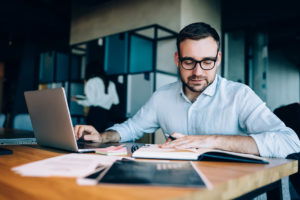 Content is an essential part of a successful law firm marketing strategy, and it is important that attorneys respect the necessary time investment.