Using Topic Clusters to Improve Law Firm SEO
Improving search engine optimization (SEO) helps law firms improve their search engine result page (SERP) ranking and get more organic traffic coming to its website. Identifying what keywords to use on its web pages assists law firms in increasing their SERP ranking. Keywords remain important, but law firms should consider topic clusters.
Using topic clusters is one of the newest SEO techniques to improve law firm rankings.
Using topic clusters
Topic clusters are a collection of interlinked articles or pages around one central topic. You can analogize a topic cluster to a hub with spokes or a tree with branches. Th e hub or tree is the pillar page. The pillar page links to cluster content pages, which are subtopics of the main idea. Subtopics link to the pillar page and to other pages covering the subtopic.
For example, the pillar page of a law firm describes personal injury accidents. The cluster content pages describe vehicle accidents, falls, premises liability and product liability. The vehicle accident page is broken down into more pages, like trucking accidents, bicycle accidents, motorcycle accidents and pedestrian accidents. A cluster content page may link to a page on settlements or another topic that will give the reader an answer they are seeking.
Google's search algorithm
Google's ranking systems sort through billions of web pages to find the most relevant, useful search results. The ranking systems consist of a series of algorithms. The algorithms take into account such things as the words used in the searcher's query, the relevance and usability of web pages and the expertise or authority of sources. The weight given to each factor depends upon the nature of the user's query.
In 2013, Google introduced a large search algorithm update called Hummingbird. In the past, Google would try to match the words a user would type into a search box. Now, searches are often speech-based. A user will orally ask a question rather than typing in a few words. The updated algorithm attempts to decipher the question the user wants to be answered and respond with content that is topic-based.
Creating topic clusters
Here are some tips for creating topic clusters for your law firm:
Choose the main topic for your pillar pages. The topic for a pillar page needs to be broad enough that you can create cluster content pages but narrow enough that the pillar page is useful.
Look for possibilities for pillar pages. Organize the content of your law firm's website by topic. Check your analytics to see what pages performed the best. Consider what questions you frequently hear from clients or potential clients.
Type in a pillar topic and see what questions Google lists in its "people also ask" feature.
Put some keywords into your pillar pages. You can use SEMrush to get keywords related to your main topic. HubSpot has a tool that assists you in building your topics and subtopics based on competition, relevance and popularity.
Analyze your competition. For example, you can use a tool like BuzzSumo. If you type in your competitor's URL, you will get a list of blog posts from the competitor's website that have been shared a lot online. SEMrush lets you look at the top pages on your competitors' websites.
Make an outline of subtopics for your pillar page. These pages will be your cluster content pages. The keywords you used on your pillar page can be used as links to your cluster content pages.
Link your pillar page to your cluster content pages and your cluster content pages to your pillar page. If you cannot work a link into the text of a web page, you can include a list of related articles at the end of the page and include a link in that section.
Track the performance of your topic clusters. If a topic is performing well, create more subtopics. If a topic is not doing well, tweak it or incorporate it under another topic. The key is to take advantage of what is bringing more traffic to your website.
Advantages of topic clusters
Previously, law firms could gain more internet traffic by using keywords. As more law firms employed this strategy, it became less effective. Now, it is more important for a law firm's SERP ranking for its web pages to target topics.
Law firms can get an upper hand on their competition by incorporating topic clusters into their web pages. Consider these advantages:
Internet users will stay on the firm's website longer. Using topic clusters engages the internet user. The longer the user is on the law firm's site, the greater the chance the user will contact the firm.
The use of cluster topics allows a law firm to show its expertise on topics. This lets Google and other search engines know the site is authoritative, a factor in determining a website's SERP rating.
When a higher number of internet users click on a law firm's pillar page, the interlinked cluster content pages get more traffic. More activity on the cluster content pages may result in a higher SERP rating for the law firm's website.
Topic clusters can increase traffic on a law firm's website. This leads to a higher SERP rating, more internet traffic, and more conversions of internet users into actual clients.
Using cluster topics interlinks a law firm's content and organizes it so that Google knows which page should take priority and can organize the rest of the pages related to the main topic into one cluster.
Using cluster topics helps Google find your content. Google bots crawl websites to find content. If a web page is not linked to any other page on the web, Google will not be able to find it, and the content on the page will not help the SERP ranking of the firm's website.
Getting results
Cluster topics present another opportunity to keep your law firm a step ahead of the competition. Using keywords may not be enough to get the SERP ranking your law firm's website needs, so it is now more important to include some elements of topic clustering in the firm's SEO strategy. Using topic clusters helps guide Google to your specific content. It is another way to reach more potential clients.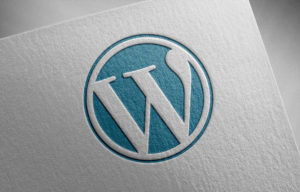 Are you looking to maximize your law firm's website's potential? You're in the right place. WordPress offers a wealth of plugins that can improve your website's functionality, from search engine optimization to online event scheduling. Here are five must-have plugins for law firms: Gravity Forms – Communication is key when it comes to your law…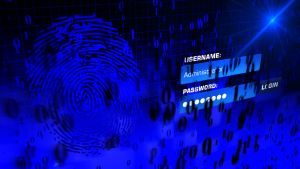 Over one million WordPress websites have been infected by a malware campaign called Balada Injector since 2017, according to cybersecurity firm GoDaddy's Sucuri. The attackers behind the campaign use all known and recently discovered vulnerabilities in WordPress themes and plugins to breach sites. They typically play out their attacks in waves once every few weeks,…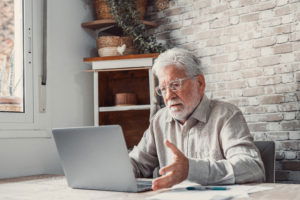 As a law firm marketing director, you understand the importance of SEO in driving traffic to your website and generating leads for your firm. However, convincing the partners of your law firm to invest in SEO can be a daunting task, particularly if they do not understand its benefits. Here are some tips on how…