Using Your Own Story To Connect with Clients
While your firm may have stellar employees and an array of awards, the truth is, what you offer in the way of legal services probably does not differ much from what is offered by your competitors.
The law, as they say, is the law. What you can do uniquely is bring your own story into the mix, because your firm is more than just the legal services you provide. Your firm offers to clients a specific mix of attitude, methodology and passion that is unique to you, even though framework in which you work is the same as your competitors. Those unique traits that you have make up your brand; your brand is the distillation of your experience, your expertise and your enthusiasm. Your job, when looking at how to best present your brand, is all about differentiation. Differentiation, in a competitive field like law, is the key to unbeatable marketing.
Many firms can and should leverage their own powerful personal brand marketing strategy. It is easier for clients to develop a connection to your firm when there is a strong human element at play. Clients want to feel that their attorney has an understanding of not just the legal details, but also has an authentic understanding of the emotional underpinnings of their case.
One of the best examples of using the personal story to enhance the brand of a firm is the way The Hale Law Firm, based in Waxahachie, Texas, presents their "compassionate counsel" video. The Hale Law Firm video, produced by Andy Moya, a Dallas-based branding and marketing designer/consultant, follows a script written by Jacob Hale. Hale's story, presented in voiceover with poignant footage of family and mementoes, focuses on the decline of a beloved family member in a way that never seems maudlin, and which skillfully weaves together the story of dependent elder care to eloquently express a compelling story.
The characters in the video, says Hale, are family members from numerous generations, including his daughters Samantha and Madelyn, as well as his grandmother, his father, his brother and his wife. The setting is the Hale law office in Waxahachie, Texas.
What was the goal?
"One of the primary challenges faced in marketing is often the 'why' factor," says Andy Moya. "Why should customers choose you? Why should customers trust you? In this particular case, there were a couple of other hurdles to consider from the viewpoint of potential clients. For one, everyone is well aware that there are connotations and thoughts the word 'lawyer' or 'attorney' can often bring up. Secondly, both of the partners in the firm are young in appearance, which I didn't want potential clients in their area of practice to misinterpret as inexperienced. But most challenging, was that The Hale Law Firm focuses on an area of law that is often needed at a very emotional and sensitive time of life. Asset protection and elder law services are often needed at very trying times in the life of a person and their loved ones. All of these factors had to be considered when deciding how to present The Hale Law Firm."
Some firms might use a spokesperson or hire actors to give their project a certain slant. For the Hale project, they went with the client. Moya and his partner took the approach they dubbed "telling, not "selling," and worked with their clients as their talent.
"A few minutes of conversation with John or Jacob will lead to the obvious conclusion that they are bright and great at what they do. So, we didn't necessarily want to focus on that," explained Moya. "Instead, what I thought was important was to let people know WHY they do what they do. With their skills and talents, John and Jacob could be focusing their careers on any number of endeavors. However, I knew that there was a special reason they chose to focus their practice on Elder Law."
From there, the rest came together. "Perhaps the most successful part of the entire project was the collaboration of all the parties in achieving our purpose," Moya says. "As I considered the story that needed to be told and the medium in which we wanted to present it, I knew I had to involve Costin Jordache, a good friend and gifted media guy.
Costin currently focuses his professional career in media and communication, and had the right mix of experience and creativity to join in the project, having worked extensively on projects like this. My focus has been on Art Direction, Design, Marketing, and Communication. Add to the mix John's leadership and Jacob's writing abilities and the ingredients were there to produce what we needed to produce
"Too often in marketing," says Moya, "there is a focus on wanting to put your mark on a project. What was important for us was simply focusing on the telling of The Hale Law Firm's story. It was not about me, not about us, but instead about being able to successfully convey the heart of the law firm. There was a very easy and relaxed back-and-forth and 'think-tank'-like approach to scripting and planning, and we focused on wanting to truly tell the story of family and preservation. So we chose as important tools the involvement of the Hale family members, as well as choosing their historic law offices for the setting, and even the decision to maintain and preserve an historic property is telling of their commitment to the values that drive their practice."
What were the challenges?
"The usual ones to be expected in any production. The clients might not be used to being on camera, not to mention involving family members, and especially timing to be sensitive to the needs of all, especially the children. However, when you see that the same caring attitude and demeanors are generational and extend to all the 'actors' involved, that helps make the process that much easier and enjoyable."
In the end, the approach and attitude as a team is about serving the best needs of the client, says Moya, by being true to the story and mission of the business and that business's endeavor. "Bringing whatever skills, tools or involvement is necessary to achieve this is how we like to serve and help in our projects."
Harnessing Your Story

How can your firm finesse the differentiation that is so integral to successful personal branding? First, choose some of the pivotal events that helped to define and shape the business, and the area(s) of law focused on by your practice. What strong elements are part of the firm's background? What prompted your interest in those areas of law? What back story or passion led to where you are today? While answering these questions can propel the messaging of the firm and help to shape the story, keep in mind that the story isn't yet over. What are some of your goals for the firm going forward?
Some attorneys hear the term "personal branding" and are immediately certain that it's just not a fit for them. The word "personal" can be a bit of a misnomer – it may appear, at first glance, to mean some level of private revelation simply not suited to a classically staid profession. But "personal branding" does not have to cross boundaries, nor should it. A few small, intimate details can be enough to humanize your brand.
If you are not comfortable or prepared to produce a video or take a red pen to your landing page, how do you feel about your firm's mission statement? Can you fold a few key details into your personal bio? Personal branding does not mean you have to post photos of your kids to your corporate website, explain where you like to vacation, or air your latest grievances. There is no need to either embellish or be too revealing: You want to protect your privacy as well as ensure that your clients are not thinking about your latest blood cholesterol levels or your upcoming family vacation when sitting across the desk from you.
That said, there are still a number of ways you can add meaningful, effective branding to your public image. Sure, many of us share the same interests and have faced similar obstacles, but no one will express those interests and experiences in quite the same way you will. Add a line in your professional biography about where you grew up. Weave into your latest blog post a short story about your family life or hobbies. Above all, make it authentic.
Let your story do the talking when it comes to why your firm is uniquely suited to address the issues your clients face and solve their problems. When done right, your personal story will dramatically enhance your brand in a way that speaks to your clients and elevates your law firm heads and shoulders above the competition.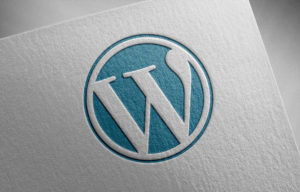 Are you looking to maximize your law firm's website's potential? You're in the right place. WordPress offers a wealth of plugins that can improve your website's functionality, from search engine optimization to online event scheduling. Here are five must-have plugins for law firms: Gravity Forms – Communication is key when it comes to your law…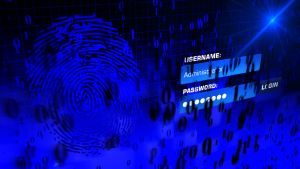 Over one million WordPress websites have been infected by a malware campaign called Balada Injector since 2017, according to cybersecurity firm GoDaddy's Sucuri. The attackers behind the campaign use all known and recently discovered vulnerabilities in WordPress themes and plugins to breach sites. They typically play out their attacks in waves once every few weeks,…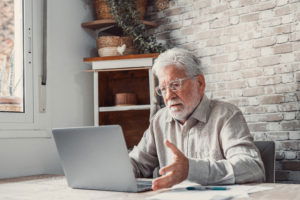 As a law firm marketing director, you understand the importance of SEO in driving traffic to your website and generating leads for your firm. However, convincing the partners of your law firm to invest in SEO can be a daunting task, particularly if they do not understand its benefits. Here are some tips on how…