A Closer Look at YouTube's One Channel
Three months ago, we talked briefly about how YouTube's One Channel can help with law firm marketing. Creating YouTube videos is a great way to increase your firm's online presence, and the new One Channel format optimizes your videos and your channel for mobile devices as well as computer screens. Now we will take a deeper look at how to use One Channel.
Getting Started
To begin using One Channel, if your firm does not already have a YouTube account, you will have to create one, which is easy. Since YouTube is owned by Google, if you use Gmail or Google Plus, then your YouTube account will automatically be linked: if you are signed into one, then you are signed into the other. If you do not have a Google Plus account, then you will create one in the process of creating your YouTube channel. If you have created YouTube videos in the past, you will find that you have automatically been upgraded and One Channel is the new format for presenting your videos.
Once you have signed up, you will have the opportunity to customize your channel, adding a banner that can include your firm's logo and a photo. One of the benefits of One Channel is that this banner will be automatically resized depending on the screen the viewer is using, so your branding can be consistent across different devices. When you first create your channel, a Channel Setup Checklist appears with options to add channel art, describe your channel, and add a channel icon.
Uploading and Embedding Videos
Of course, One Channel is pointless without videos. From a law firm marketing perspective, using YouTube to add videos to your website has two advantages: the videos make your website more interesting for the user, and they improve your search rankings. A common format for a video is a short interview with an attorney about a particular aspect of his or her field, basically an FAQ in video form. You may also wish to use a video to present a brief marketing message. Videos can be professionally produced if you wish, but the beauty of YouTube is that they need not be. Using a Flip video camera or even a mobile phone to shoot video, uploading it to your YouTube One Channel and then embedding the video on your website is easy to accomplish.
To upload a video to YouTube from your computer, log into your YouTube One Channel and click the button at the top center labeled Upload. You will be taken to a screen where you can browse your computer's files or simply drag and drop. You also have the option to upload a video directly from a cellphone or other mobile device, either through a YouTube app on the device or by sending the video to a special email address that YouTube assigns to your account for uploads. To find out what this email address is, or to change it, log into your account, click on the account icon in the upper right corner, and go to Settings.
Once a video is uploaded, you can go to Video Manager and click on Edit next to the video. Editing allows you to clip the video, add a title and description, and make other changes. On this page you will also see the URL for your video, which you can use to create a link to the video. However, you will probably prefer to embed the actual video on your website. To do this, you (or your marketing team or website guru) can go to the video's "watch" page and click Share below the video, then Embed. YouTube will display the embed code which can be used to add the video to your website.
Other One Channel Features
Once you have the basics down, take a look at the additional features that One Channel offers. One of the most important of these is the ability to share videos across social networks. Once again, on the video's watch page, click Share to view links where you can easily publicize the video through Facebook, Twitter, Google Plus, LinkedIn and other networks. Sharing your video as widely as possible not only gets your message to more people, but also creates the social connections that are essential to improving search engine rankings.
YouTube videos are best if they are short. However, you may wish to link several short videos together in a longer playlist. To create a playlist, simply click on Video Manager and then Playlists. You may add any of your uploaded videos to different playlists in the order you choose. A playlist can then be shared or embedded just like a video. This can be useful if you want the next in a series of videos to begin playing automatically after the previous video ends.
You can add helpful features to your videos using the Annotations tool, which appears below your video on its URL page. Annotations allows you to add a title to your video, customizing the text style, size and color. You can also add other types of annotations, such as a Note, Label or Spotlight. A spotlight is a panel that appears in a location that you choose in the video. When a person viewing the video hovers the mouse over the panel, text you choose will appear, which can include a link to another video.
You should also be aware of One Channel's privacy settings. The default setting is for videos you upload to be public, and this is the setting you will probably want for a marketing message. However, you may wish to change the settings for a particular video, which is easy to do. First, to define the default setting, under Channel Settings, click on Defaults. The setting can be either Public (which means it appears in search results and anyone can view it), Unlisted (meaning the video will not show up in search results but anyone with the link may view it), or Private (meaning only people who you choose may view it). You can change the setting for an individual video by going to Video Manager and clicking Edit and then Info and Settings next to the video.
YouTube's One Channel upgrade was intended to make YouTube users' channels online destinations in themselves. From a law firm marketing perspective, One Channel can be seen as more of a gateway to your firm's website, and an important one at that. By properly developing your firm's One Channel, you can make your website more appealing to users and direct more traffic to it, as well.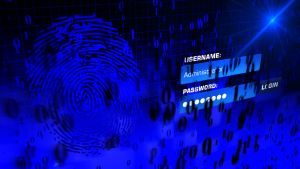 Over one million WordPress websites have been infected by a malware campaign called Balada Injector since 2017, according to cybersecurity firm GoDaddy's Sucuri. The attackers behind the campaign use all known and recently discovered vulnerabilities in WordPress themes and plugins to breach sites. They typically play out their attacks in waves once every few weeks,…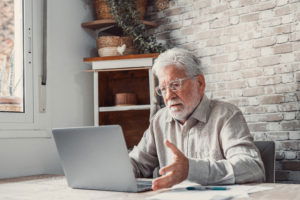 As a law firm marketing director, you understand the importance of SEO in driving traffic to your website and generating leads for your firm. However, convincing the partners of your law firm to invest in SEO can be a daunting task, particularly if they do not understand its benefits. Here are some tips on how…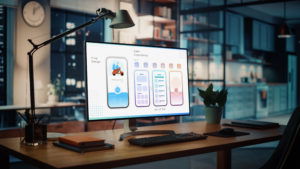 User experience, commonly referred to as UX, is an essential aspect of any marketing strategy, including law firm marketing. It encompasses everything that the user experiences while interacting with a product or service, including ease of use, accessibility, visual appeal, and overall satisfaction. The psychology behind user experience is a fascinating subject, and understanding it…