Virtual Office Space Yields Better SEO Performance, Happier Clients
If your law firm is in a big city, you know that search engine rankings on your most important targeted keywords are very competitive. Big-city attorneys have to work much harder to rank well in search results when compared with small-town attorneys. If your web presence is optimized for the name of a nearby suburb in addition to your city, perhaps you have noticed how much easier it is to achieve good rankings on searches limited to that suburb.
Map searches are not so simple. Search engines today include mapped search results inline with the traditional text search results, and the maps attract a lot of clicks. Prospective clients viewing a map of attorneys in their suburb may not be able to see your listing in the neighboring city. Sure, they can move around the map and stumble upon your listing, but what you really want is to be front-and-center when that prospective client views a map of his local area. That is the map equivalent of a front-page web search result.
Signing up for so-called "virtual office" space in a suburb can do wonders for your web presence. It acts to reinforce any web search optimization you may already be doing for the suburb, and it delivers your site to anyone conducting a map search of the area.
A virtual office provides you with a physical address and a space in which to meet clients. Some virtual offices offer only communication services, such as telephone answering and personal assistant services, and do not have locations. But most cities and suburbs have virtual offices that offer meeting space, work space, and live receptionists.
A virtual office gives you exposure to a whole new market. It helps you widen your client base and give those clients better service. You might pick your location based on the local supply and demand of legal services. Or you could take a look at your current clients' home addresses and choose a location that would be most useful to them. They will surely be delighted at the opportunity to have a point of contact with you closer to their homes for meetings or perhaps dropping off signed documents.
Virtual offices in large cities are very popular because they allow professionals to conduct meetings or get work done near the city center without having to shell out for expensive leased office space. Urban virtual offices allow for SEO rewards just as those in the suburbs do. But because the search engine rankings are more competitive in dense markets, and urban virtual office space is more expensive, SEO gains are not likely to be a key motivating factor in securing such space.
The service may sound expensive, but because the resources are time-shared with many clients, the rates are usually affordable. Offices usually charge a flat fee for some basic services plus an hourly fee for reserved physical spaces. Compared with city virtual offices, suburb virtual offices are far more affordable and usually offer more spacious facilities and amenities like free parking.
By giving you a physical address in a suburb, a virtual office allows you to rank well on searches that are limited to attorneys in that suburb. You will rank higher on a text search for attorneys within the suburb and you will show up on the search engine's map as having a physical location at the virtual office. The phone number and web address associated with the listing will be that of your main office.
Check out the virtual office services on offer in the areas surrounding your home base. It may be an affordable way to boost your SEO performance, attract new clients, and keep those clients happier.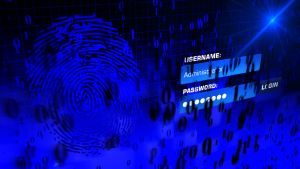 Over one million WordPress websites have been infected by a malware campaign called Balada Injector since 2017, according to cybersecurity firm GoDaddy's Sucuri. The attackers behind the campaign use all known and recently discovered vulnerabilities in WordPress themes and plugins to breach sites. They typically play out their attacks in waves once every few weeks,…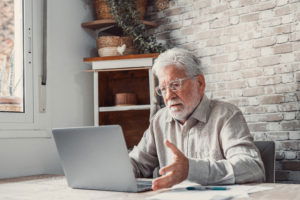 As a law firm marketing director, you understand the importance of SEO in driving traffic to your website and generating leads for your firm. However, convincing the partners of your law firm to invest in SEO can be a daunting task, particularly if they do not understand its benefits. Here are some tips on how…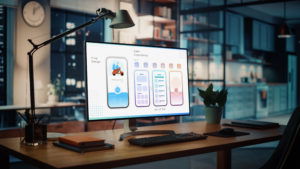 User experience, commonly referred to as UX, is an essential aspect of any marketing strategy, including law firm marketing. It encompasses everything that the user experiences while interacting with a product or service, including ease of use, accessibility, visual appeal, and overall satisfaction. The psychology behind user experience is a fascinating subject, and understanding it…