Want to Capture Up To 84 Billable Hours a Year on Mobile Time Alone?
Tracking billable time is one of the most critical and potentially pernicious tasks a lawyer faces. The tedium of counting time minute-by-minute is met with nearly universal condemnation regardless of its necessity.
Losing time, even a mere 15 minutes a day, whether on your smartphone or your desktop machine, has the potential to add up to significant losses over the fiscal year. Is there a workable, easy solution that does not involve manually tracking time? The ideal answer is a system that does this task automatically.
Meet Capture.it, an automatic time capturing app for both desktop and mobile devices. Capture.it claims it can help attorneys recover up to 84 billable hours on mobile time alone in a year. It boasts seamless integration with industry standard practice management systems and has Teflon-tough security and bank-grade encryption.
[s2Member-Login title="Subscriber Exclusive Content. Login or Subscribe For Unlimited Access" /]
[s2If current_user_can(access_s2member_level0)]
Capture.it was founded by attorney Michael Bluestein, who wanted to address lost time in a world full of smartphones and mobile offices. Bluestein recognized that lawyers were increasingly expected to be available at all times for clients. This creates many scenarios in which a lawyer may need to automatically capture the time used for a quick, on-the-go task, like sending an email from his or her phone, without stopping to manually enter details. Much of that time is lost — a problem Capture.it aims to solve.
According to Capture.it's own statistics, 90 percent of time logged by the app comes from mobile interactions that are two minutes or shorter. And 47 percent of these interactions happen outside of regular business hours. These are minutes that would otherwise go unrecorded.
Setup
Capture.it is easy to set up if you have the right information. After you have downloaded the app, Capture.it walks you through the process of connecting your email account. You will need to know some technical details, including the type of email server (POP, IMAP or Exchange), the server name, port, password and security type (SSL/TLS or STARTTLS). You will also need to know outgoing server settings: the smtp server name, port and security type. These are details you can get from your IT department or host. If you are using a product like Google Apps, you will need to create a Capture.it-specific app password. Server information and instructions are available online.
Automatic time capture
Capture.it works by tracking your activities and automatically making time entries for you. Once you have connected the app to an email account, perform any activity you want to track from within the app. A single tap to an icon at the bottom of your screen brings up your time capture options. If, for example, you are composing an email, you simply tap the pencil icon and write the email. After you send the email, Capture.it displays the time spent, asks if it is billable, lets you assign it to a client and gives you the option to send the time to an assistant. If you send it to an assistant, the time is not recorded until the assistant logs in and completes the entry. You may also tap a phone, travel or clock icon if you simply want to track time but are not making a call or sending an email.
Even if you only want to use the app on a mobile device, you will still need to log in to Capture.it's web portal to set up clients and matters. Capture.it supports automatic integration PCLaw, ProLaw and Clio practice management systems. It may be used as a stand-alone application as well. If you use a practice management or accounting system the app does not support, Capture.it invites you to contact the company to see if its developers can provide a solution.
You do not have to use accounting or practice management software to use Capture.it. Attorneys can enter clients and matters individually or bulk upload a CSV client file. You will need to enter clients and matters before you start capturing time; you will not be able to assign the time correctly otherwise.
One-click capture
Once you choose a particular matter to which to bill time, one tap allows you to grab enormous amounts of work performed via email, smartphone or computer as well as time spent on phone calls and time spent traveling. The app creates time entries and provides a complete trail of activity on every file so there is never any dispute about the work performed on behalf of a client.
You can track time even if you are offline or phone service is unavailable. The upper tier plan also allows you to track the cost of printing from your PC.
The ability to automatically track billable time is not entirely new, but Capture.it was developed to offer a solution that works within various office environments and syncs without difficulty. The lawyers responsible for creating and testing the app wanted a tap-and-capture capability that grabs a complete email thread or multiple hours of time spent on the PC or other device without burdensome manual entry.
Manually tracking emails corresponding to each client and logging calls for each file is not only disruptive and frustrating, but it also adds time to an attorney's already busy schedule. An attorney needs to track all time, billable or not, so that decisions can be made later about which tasks should be logged and which can be ignored. It is only when everything is tracked that the true scope of the work performed on a case becomes clear.
Without a truly accurate picture, a busy attorney loses not only time but also money. It is difficult to make good business decisions without solid, reliable data about the scope of one's work efforts. Tracking everything provides a clear answer for attorneys who want to balance their working day, set realistic billable hours per day and increase their billed hours. With Capture.it, billing a client is no longer a matter of putting pieces of a puzzle together and trying to track down which parts are missing. An attorney's days of trying to remember how many calls are related to what file, how many trips were made to court, what other expenses have not been covered or how many meetings were attended.
Web portal access
While Capture.it has both desktop and mobile apps, its web portal provides several helpful features. You can log in to enter users, assign them to groups and specify billing rates. Incomplete entries, like those missing a contact name, are stored in the portal and can be completed on your schedule.
Capture.it allows you to specify at the time of a call or email whether the interaction is billable. However, you can edit or delete entries from within the web portal and review them before sending them to your billing system.
Adhering to rules
Accurately tracking time allows an attorney to be in compliance with ABA Model Rules that state a responsibility to "keep the client reasonably informed and to keep accurate client activity records." If a law firm is seeking a time tracking solution that fits their needs, they have numerous choices, and Capture.it may be the solution.
If a law firm or attorney does not track hours promptly and accurately, the lost yearly revenue can be astonishingly high. Consider a recent study by Altman Weil that found virtually one-tenth of an attorney's time is lost if it is not captured the same day and up to four hours vanish by the end of the week if not recorded. By the end of the month, the loss of time could add up to 15 hours. The study suggested the lost time could amount to almost 170 to 200 man-hours per year for each lawyer. The financial impact of those lost hours is enormous.
Capture.it does have some potential downsides. It may raise security concerns for some. The app has access to email data, including sender and subject and call data, including the phone number of the person to whom you are speaking. Capture.it has a privacy policy posted to their website. The app uses 256-bit SSL secured connections and stores all information in 256-bit AES encrypted databases.
The Capture.it desktop app appears to only work with Outlook on PCs. This could make tracking all time difficult for firms that use Mac or Linux-based machines.
Conclusion
Capture.it appears to be relatively easy to use and can capture time that would normally fall by the wayside due to the hassle of entry. The app is available for Surface Pro, iPhone, iPad, Android (Phone and Tablet) and Outlook. Plans start at $16 per user per month, and a 30-day free trial is available. Learn more at http://getcaptureit.com.
Capture.it is a Thomson Reuters Elite Alliance Partner and Clio Partner.
[/s2If]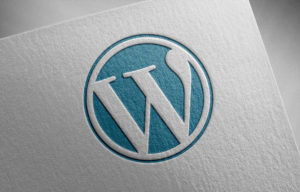 Are you looking to maximize your law firm's website's potential? You're in the right place. WordPress offers a wealth of plugins that can improve your website's functionality, from search engine optimization to online event scheduling. Here are five must-have plugins for law firms: Gravity Forms – Communication is key when it comes to your law…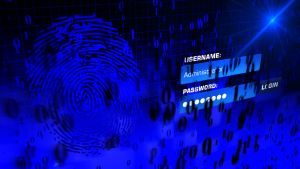 Over one million WordPress websites have been infected by a malware campaign called Balada Injector since 2017, according to cybersecurity firm GoDaddy's Sucuri. The attackers behind the campaign use all known and recently discovered vulnerabilities in WordPress themes and plugins to breach sites. They typically play out their attacks in waves once every few weeks,…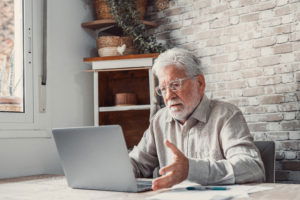 As a law firm marketing director, you understand the importance of SEO in driving traffic to your website and generating leads for your firm. However, convincing the partners of your law firm to invest in SEO can be a daunting task, particularly if they do not understand its benefits. Here are some tips on how…