Wearable computing is coming
Find the future of personal gadgetry on your wrist (and soon, even on your eyes and ears).
Today, most consumers' technology needs can be filled by their smartphones. Now, technology companies are introducing complementary gadgets with features that mobile manufacturers have not anticipated. Some even predict that wearable computers will become the norm, in the same way that tablets sales have overshadowed those of desktop computers. Here are a few popular gadgets that may improve your life in unexpected ways:
Pebble: $150.00 at getpebble.com
Everyone's favorite Kickstarter project has finally landed on the wrists of the general public. Most people take their phones out to check the time and view notifications. Pebble delivers that information right to your "watch".
Pebble is a digital watch with a waterproof, e-paper display that is readable in any situation. Its rechargeable lithium battery can last up to seven days. Everything is customizable, from the apps that your Pebble runs to its sharp aesthetics. A thriving development community has been creating more and more applications that integrate the Pebble with the hardware and software of Apple and Google smartphones—as well as standalone applications for the Pebble itself.
Fitbit Flex: $99.95 at fitbit.com/flex
The Fitbit Flex is here to help you achieve a healthier, more active lifestyle. Available in four colors, this wristband is extremely sleek; the only display is a small row of indicator LEDs that show you your progress. The Fitbit Flex is equipped with sensors that track your movement throughout the day, so you can measure just how active you have been.
The Flex syncs with your computer and some Bluetooth 4.0 devices to provide you with an overview of your fitness activity. Useful stats, such as steps taken, calories burned, and floors climbed, will make physical activity fun. Moreover, comparing your scores with your friends will help motivate you to push for that extra mile.
At night, the Flex monitors your sleep patterns to provide you with information about your sleep quality. It even features a programmable, silent vibration alarm that gently wakes you without disturbing anyone else.
Sony SmartWatch 2: $199.99 at store.sony.com
The SmartWatch 2 is an improvement on its predecessor in every way. Application support has improved; the screen is larger, with a smaller bezel; the more responsive, longer battery life can be charged by USB. You can customize the clock face or change out the strap to suit your tastes. Once paired with your Android device, you can easily check notifications from email, text messaging, and Facebook, then respond with predefined messages—all without taking out your phone.
The SmartWatch 2 is still relatively new on the market. Unfortunately, this means that fewer overall applications are currently available, but each device comes equipped to look up the weather, view a photo slideshow, and check Twitter or Facebook.
Samsung Galaxy Gear: $299.99 from supporting networks
The largest manufacturer of Android handsets is now aiming for your wrist. The Galaxy Gear watch comes with a much more powerful processor than those of any of its competitors. In addition, it features a separate graphics processor, two microphones, and a camera capable of capturing 720p video.
The Gear's operating system is similar to those of previously-developed Android phones. As a result, a plethora of popular apps are available, including Snapchat, Evernote, Kik, and Path. However, there is a significant drawback to the Gear: currently, it is only compatible with the Galaxy S4, Galaxy Note 3, and the upcoming 2014 Galaxy Note 10. It is unlikely that older models will be supported, since the system links using Bluetooth 4.0.
Google Glass: TBD; more information at google.com/glass
Named "Invention of the Year 2012" by TIME Magazine, Google Glass projects a heads-up display to a small, clear panel in front of one eye and transmits sound directly to your inner ear using a bone conduction transducer.
"Take a picture." "Start a Hangout with Dad." Glass focuses on speech-driven actions. There is a basic touch interface on the side of the device, but most commands are spoken. The setup is Android-like, with familiar apps such as Google Now, Gmail, and Maps, but the design is modified to suit the experience. In the near future, Google plans to release full frames for both prescription and designer sunglass lenses.
There is no definite commercial launch date for Glass, but developers can get their hands on one to ensure their app works with the device.
Whether you run your office from your phone or just use it to check the time, wearable computers can help you stay focused and connected.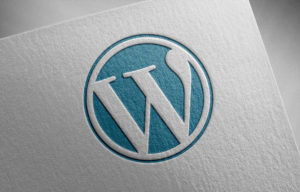 Are you looking to maximize your law firm's website's potential? You're in the right place. WordPress offers a wealth of plugins that can improve your website's functionality, from search engine optimization to online event scheduling. Here are five must-have plugins for law firms: Gravity Forms – Communication is key when it comes to your law…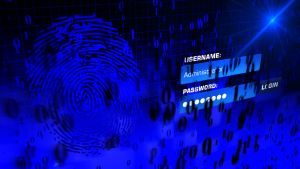 Over one million WordPress websites have been infected by a malware campaign called Balada Injector since 2017, according to cybersecurity firm GoDaddy's Sucuri. The attackers behind the campaign use all known and recently discovered vulnerabilities in WordPress themes and plugins to breach sites. They typically play out their attacks in waves once every few weeks,…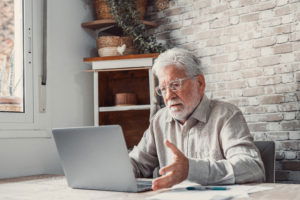 As a law firm marketing director, you understand the importance of SEO in driving traffic to your website and generating leads for your firm. However, convincing the partners of your law firm to invest in SEO can be a daunting task, particularly if they do not understand its benefits. Here are some tips on how…