The future of website form conversion: Form submissions
A law firm website will generally include a contact form that prospective clients can fill out stating their issue and providing their phone number and email address so that the firm can contact them. A recent data analysis by Adviatech found that the use of such forms has decreased, at the same time that overall lead generation from firm websites has increased. In other words, potential clients are finding law firms through their websites, but rather than filling out a contact form, they are simply calling the firm for more information.
We know this is happening because of a review of calling data that Adviatech conducted using a sample of clients who use call tracking. With call tracking, separate phone numbers are used for the firm's online marketing efforts, so that they can be examined in isolation from calls that result from other advertising or networking. Detailed analysis was possible for clients who used enhanced tracking, which causes different phone numbers to appear onscreen depending on whether the user arrived at the site by searching for a keyword or searching for an attorney or firm name. Adviatech filtered out solicitation calls and calls from existing clients, to focus on legitimate leads only. These numbers were then compared to leads coming from the contact form on the company's website. The ratio of phone calls to contacts from the website form averaged 8-to-1.
For many clients, the number of contacts from website forms is actually increasing, but the number of phone calls from website users is increasing even more. So more prospective clients are contacting the firm based on online marketing efforts, and those clients are more and more likely to be making a phone call rather than filling out an online form. This points to the use of mobile devices as a cause of the trend.
The trend away from using website contact forms began about three years ago and has coincided with the popularity of smartphones and similar mobile devices. Some law firms are seeing more than a quarter of the visitors to their websites using a mobile browser. It makes sense that people will use the device that they already have in front of them. If people are visiting websites via desktop or laptop computers, they may be more likely to fill out website contact forms. If they are viewing websites on their mobile phones, they are more likely to simply call.
Another possible reason for the change is that people have come to distrust web forms. Whether in the realm of attorney referral services or in other business areas, many people have had the experience of filling out an online form and then being bombarded with sales calls. In some states, attorney lead-generation websites are permitted to gather the contact information of prospective clients and then provide it to more than one law firm. One such experience may be enough to scare someone off web forms entirely. People want to know that they are contacting an actual law firm, not submitting their information to a sales network.
The decrease in the use of contact forms on websites is not necessarily a bad thing for law firms, at least as long as it continues to be correlated with an overall increase in new business attributable to the firm's website. In fact, phone calls are probably preferable, since they create an instant contact rather than the need for the firm to follow up. One downside is a decrease in trackable data about the users of the website, such as which pages were more likely to lead the user to fill out the contact form. This information can be extremely helpful to your website design professionals. However, the ultimate goal is to bring in clients, so if phone calls are coming in based on website visits, then the website is doing its job.
There are a few things that law firms may want to do differently with their websites based on the knowledge that contact forms are not being used as much, while more and more users are visiting websites via mobile devices and then calling the firm. For one thing, website contact forms may not need to be featured as prominently, though they should still be available for those who wish to use them, at least on the non-mobile version of your firm's website. Your firm may want to consider removing the contact form entirely from the mobile version of the website, replacing it with a prominent click-to-call feature.
The most important thing to remember is that your firm's website needs to be optimized for mobile devices, including the ability to easily shift from viewing the firm's website on a smartphone to using that phone to call the firm. Your firm's website needs to be responsive to mobile devices, meaning that it detects when a user is visiting the website with a smartphone or similar device and automatically presents a simplified version of the website. A user should be able to easily navigate the website via a mobile device, and when it is time to make a call, the user should not have to do a lot of figuring. Clicking on the firm's phone number should immediately plug the number into the user's phone so that the prospective client need only press a button to call the firm.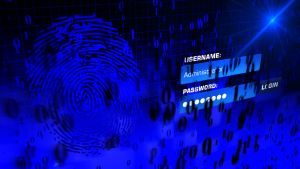 Over one million WordPress websites have been infected by a malware campaign called Balada Injector since 2017, according to cybersecurity firm GoDaddy's Sucuri. The attackers behind the campaign use all known and recently discovered vulnerabilities in WordPress themes and plugins to breach sites. They typically play out their attacks in waves once every few weeks,…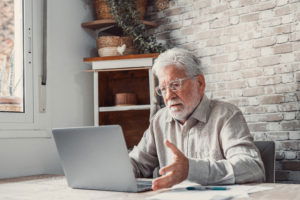 As a law firm marketing director, you understand the importance of SEO in driving traffic to your website and generating leads for your firm. However, convincing the partners of your law firm to invest in SEO can be a daunting task, particularly if they do not understand its benefits. Here are some tips on how…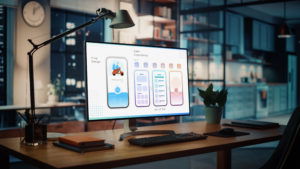 User experience, commonly referred to as UX, is an essential aspect of any marketing strategy, including law firm marketing. It encompasses everything that the user experiences while interacting with a product or service, including ease of use, accessibility, visual appeal, and overall satisfaction. The psychology behind user experience is a fascinating subject, and understanding it…