Keep Web Projects in Check with Website Redesign Checklists
Avoid unnecessary stress and embarrassing errors with design and development checklists.
Revamping your website provides an opportunity to hone your message, modernize your look, strengthen your branding and promote growth — but not without risks. A poorly executed redesign has the potential to kill traffic and conversions.
Seek to fully understand the scope of the process when creating a new website. Know who is responsible for every aspect of the development. Implement a system of communication and benchmarks. Action items pile up quickly, and they can become overwhelming without proper management. The following pair of checklists detail the key considerations for both design and development in a new website launch.
When Designing
1. Research: Use market research to study your audience and your competition. Do not rely on your own idea of the ways people are finding your website; you may be well off the mark. Ask clients how they found you, or talk to friends and colleagues about how they would approach searching for an attorney. Try soliciting input with a tool like SurveyMonkey or Google Consumer Surveys. An estate planning attorney might, for example, ask a question like: "If you needed help setting up a trust, what would you do?"
Individual keywords are becoming less relevant with the growth of semantic search and with Google's release of the Hummingbird algorithm (which no longer shows keyword data in Analytics). Examine the ways in which real people connect with attorneys and work from there.
2. Content: Conventional website layout has long focused on all of the things surrounding the content: the header, sidebars, links and the footer, mistakenly assuming that all content will just fit perfectly in the middle. This method does not respect the user's experience.
Content should be one of the first considerations when redesigning a site. It must be readable, informative and written for humans, not search engine bots. Content must directly address a user's needs. What information might people visiting your site want first? What problems might they need to solve? Does site language and navigation make taking action easy?
3. Branding: People understand a brand as a promise of quality and performance. Your redesign should strengthen your firm's brand. Tell a story about your firm, culture, values and mission that resonates with clients on an emotional level. Your messaging should clearly show prospective clients how they will benefit from hiring you. This is also a good time to re-evaluate your brand assets, such as your logo and brochure, to determine whether they merit an update as well.
4. Organization and Structure: Your site's architecture shapes the user's journey. Pages and navigation require a well-organized hierarchy. Identify the primary and secondary actions you would like visitors to take and anticipate the paths they will need to follow to complete these actions.
Evaluate data from your current site to determine which pages perform well. Material on these pages is important to visitors, and you should make that information easy to locate once your site is redesigned. Abundance is the enemy of decision making; simplify your navigation to make choices easy.
5. Mobile Responsiveness: The idea of the webpage as a single container is obsolete. A user may visit your site on a range of devices, from a tiny phone to a huge display monitor — and he or she may use more than one device to accomplish a single task. According to Mobify Research & Development, no screen size captures more than 20 percent of the overall market share. And a study performed by the consulting firm Latitudeº revealed that 61 percent of internet users see brands more favorably if they offer a good mobile experience. Users increasingly associate a quality website with a quality company, so yours must represent your firm well.
6. Fonts: Type choices play a critical role in a site's readability and overall aesthetic. Since users scan pages, rather than reading from top to bottom, online copy should be clearly broken into smaller, conveniently digestible pieces. Ensure that headlines, subheads, lists, pull-quotes and body copy are styled consistently and help make the content appealing to the eye and easy to read.
7. Images: Are your images optimized for web use? Have they been appropriately cropped, so the browser does not have to resize them on the fly?
When Launching
1. Spelling and Grammar: Even if all content has been thoroughly edited and spell-checked, uploading and formatting can introduce new, unforeseen errors. Have an editor thoroughly vet every page once the site has been programmed. Although your voice online may be more casual than it would be in scholarly writings, grammar mistakes and misspellings will quickly show potential clients that you do not care about quality control.
2. Forms: Fill out and submit all forms available on your site. Make sure the process is easy and intuitive, that it produces no errors and that the submissions are being sent to the correct email addresses. Ask people not involved in the development to submit forms as well; they are more likely to catch errors in the instructions or to find items that are confusing to new visitors.
3. Testing: Testing is a broad term that deserves a list of its own. Check all navigation and links. Look at your site on as many operating systems and browsers as possible. Analyze load time. Make sure you have the correct tracking code embedded so that you receive traffic data. Confirm that you have provided as much detail about site assets as possible, including author or target tags on links and title and alt tags on images. In testing, you find the nagging errors that can break the trust between your firm and prospective clients.
4. Redirects: When preparing a new sitemap and content strategy, make a plan for redirecting all of your old URLs. Google is continuously indexing your pages, and many, if not all, of these page addresses will change when a redesigned site goes live. For example, your practice areas page may once have resided at http://www.lawexample.com/practice-areas.html, whereas the new, corresponding URL will simply be http://www.lawexample.com/practice-areas/.
You cannot venture out onto the web and change all of your existing links. Browsers must know to redirect these links to the correct URL, which is achieved with a 301 redirect. Failure to redirect can have disastrous consequences for your search marketing. Search engines will see broken link after broken link, and they will surmise that your site is low-quality and does not deserve to rank well. It also creates a poor user experience, as people who are interested in your services are turned away to 404 pages.
5. Compatibility: Chrome is currently the most widely used browser, followed by Firefox and IE, according to statistics from w3schools.com. Your site must perform equally well on all browsers, including those designed for iOs and Android operating systems.
6. Sitemap: Create an accurate, functional HTML and XML sitemap. The XML sitemap passes data to search engines about page hierarchy and content of the sites they crawl and is helpful for search rankings. Users may find an HTML sitemap useful when searching for specific information.
7. 404 Pages: When a visitor is directed to a 404 page, the result can be either frustrating or enlightening. A simple "Page Not Found" message is unhelpful and will push visitors away. Reaching a 404 page is never ideal, but the experience does not have to end in disappointment. Design your 404 page. Give it a sense of humor or a creative twist, and always provide a way for visitors to find what they wanted. At a minimum, include a sitemap and search box. If you have a large site, you may want to develop a tool that recommends content based on the link the visitor used to reach the 404 page.
8. Indexing: If you are using WordPress as your content management system, your development team likely turned off indexing during programming and testing. WordPress allows you to check a simple box declaring, "I would like to block search engines, but allow normal visitors." Those who have the test URL can reach the site, but search engines will not index your site's URLs. You do not want unfinished pages to begin appearing in search results. But once the site is ready to launch, that box must be unchecked or none of your files will be searchable and your traffic will drop. Such an oversight is easy during the bustle of a new launch.
Undertaking a website redesign is exciting. You are starting with what is essentially a blank slate that can be molded into an effective marketing and communication tool for your firm. Remove any preconceived notion you may have about website layout and simply focus on creating the best experience for your visitors.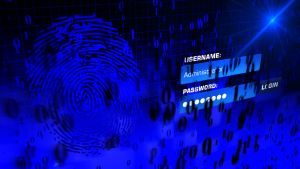 Over one million WordPress websites have been infected by a malware campaign called Balada Injector since 2017, according to cybersecurity firm GoDaddy's Sucuri. The attackers behind the campaign use all known and recently discovered vulnerabilities in WordPress themes and plugins to breach sites. They typically play out their attacks in waves once every few weeks,…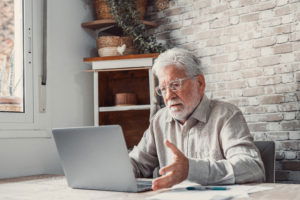 As a law firm marketing director, you understand the importance of SEO in driving traffic to your website and generating leads for your firm. However, convincing the partners of your law firm to invest in SEO can be a daunting task, particularly if they do not understand its benefits. Here are some tips on how…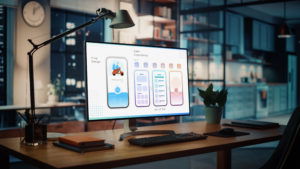 User experience, commonly referred to as UX, is an essential aspect of any marketing strategy, including law firm marketing. It encompasses everything that the user experiences while interacting with a product or service, including ease of use, accessibility, visual appeal, and overall satisfaction. The psychology behind user experience is a fascinating subject, and understanding it…