Ask an Expert: Websites Errors Attorneys Should Never Make
This month we talk to Jason Bland, founder of Bigger Law Firm™ to get his take on what websites errors an attorney should never make nor repeat.
"I review a lot of law firm websites every week and see things that will hurt an attorney's credibility, SEO ratings, and profits if they keep making these mistakes," Jason said.
Avoid these mistakes to improve your SEO and bottom line:
Never use a flashing menu. Navigating a website should not require the same skills as "wack a mole". When reviewing one site, I discovered a multi color flashing menu. With fast reflexes, you could hire this attorney, but chances are that you will never click quickly enough.
Do not make a site's navigation complex. Sites with poorly worded links, confusing links, and badly ordered links frustrate a website's visitors. Viewers will get lost and not know how to get back to the homepage. Your menu should be ordered for how the client will interact with the site and whatever page they might land on it from search engines. The navigational menus should be easy to use and keep viewers on your site longer.
Do not set music or videos to auto play. It is inevitable that people surf the web while they should be doing other things. A spouse does not want a video to auto play about finding a skilled divorce lawyer while she is working on the laptop as her teenage daughter is setting the table for dinner and Dad is making a salad. A worker does not want music from a criminal defense attorney to blast out of the computer's speakers while at work, making them want to hide in their cubicle for days. When media auto-plays, people instinctively click "back". They do not look for a mute option or the audio. That first impression thus expires.
Not including a contact form on every page. Some people visit a website on the home page or contact page first and find the contact form. But depending on how a search engine takes them to your site, you will lose a critical opportunity to have a client contact your firm if you do not have a contact form on every page of your website. Placement of a contact form can be done in a pleasing, convenient way on every page.
Placing your firm's phone number in an image. Viewers using their smartphones want the convenience of tapping a number to call your firm. When the law firm's phone number is embedded in an image, it loses this functionality. The chances of the individual saving your number or writing it down for future reference are less likely. This is a fairly new tip so some websites that are more than one year old may still have an imaged phone number. Do not be afraid to email your web designer and ask for a text display of your phone number. It is a quick fix.
Style problems. Text that is illegible, mismatching colors, contrasting problems, and design that gets in the way will make visitors click away in a second and never return.
Content issues. Too much information on one page or being over-the-top can equally cause a viewer to click away. Also, blogs that are not updated, lack content that connects to what viewers are dealing with, and seem like ads or a legal brief will detract business.
Misuse of images. Steer clear of images that convey the wrong emotion. Do not use animated pictures. Use high-quality graphics, not cheap clip art, and optimized media to load in a timely manner.
Hiding your firm's focus. Your law firm's name and tag line should immediately resonate with the visitor. In four seconds, visitors should know how your firm can help resolve their problem. While doing preliminary research on websites, I spend a lot of time browsing practice areas to find out a firm's focus. Prospective clients will not be that dedicated.
Signing away your ownership. Know the terms of a website design contract and SEO content campaigns. Some companies retain the rights to your website and your content if you decide to take your business elsewhere. I have always seen that as a cheap ploy to lock lawyers into bad marketing relationships. If you have paid in full for these services, you should be the sole owner. I think most people would agree.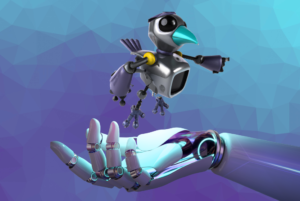 OpenAI's ChatGPT bot has been generating a lot of buzz. But can it generate unique content, over, and over, and over again? To find out, we created a fictional character named Larry, the Hairy Canary and asked ChatGPT to write a poem… and then another poem. And then another. Over the course of our tests…
One of the profound ways social media have shaped all our lives is by making networking and connecting conveniently.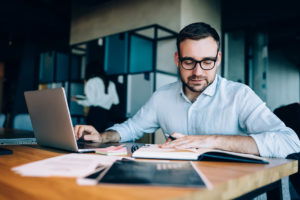 Content is an essential part of a successful law firm marketing strategy, and it is important that attorneys respect the necessary time investment.