What do the words you use say about your firm?
Is your firm name and tagline communicating with clients and prospects the way you want it to?
Will it be remembered?
Many law firms want to be named after the lead partners in their company. Practicing law, after all, is all about the individual lawyers that uphold and defend a person or entity's rights. But beyond people having to state the five names in your law firm, it is imperative to create a slogan. Unless particular lawyers retain a celebrity status in a region, a slogan is crucial to communicate with your target markets.
A slogan, also known as a tagline, helps people connect with key attributes the firm wants to convey. It is a brief, simple way to educate your target market about the firm, and helps clients recognize and remember it. The most memorable slogans use active words and emotions to connect with their client base and stand out from the millions of marketing messages we hear on a daily basis. Think of Nike's "Just Do It", Apple's "Think Different", and Orbit Gum's "For a good clean feeling, no matter what".
Some companies come up with such clever slogans that they become the website URL, are included in the telephone number, and used in the firm's email addresses. To become a truly valuable part of your marketing campaigns, the slogan should be used in all radio, TV, billboard, and online advertising. It should even be prominent on marketing collateral, business cards, and letterhead. The more the slogan is used, the more it becomes synonymous with your firm. As it seeps into the greater community consciousness, it becomes a big memory link for people and a ubiquitous part of the law firm's branding.
Powerful slogans make your firm get noticed, even when people are not looking for a firm. When a person sees a billboard while in a traffic jam, views the slogan again on a TV ad, and then hears it on the radio while going to the mall, it becomes stuck in their head. Your firm has succeeded by being memorable and will surface to the top of their memory banks when they need a lawyer or their friends and colleagues need one too.
An ample amount of time should be invested by the firm's partners, marketing team, or outsourced agency that develops the slogan. Even though it is just a few words, it takes time to create a meaningful slogan that will set you apart from all the other law firms competing against you. It does not matter what size your firm is – all firms need a slogan to summarize the essence of their business in a memorable way.
Law firms must be able to identify what makes them unique – their practice area, style, or offerings – and use this differentiator in their tagline, notes Ross Fishman, CEO of Fishman Marketing that advises law and professional services firms internationally. "The tagline should support the overall marketing strategy as it is one more execution tool and can create tangible benefits," Fishman said.
It helps to clear a few hours and involve the firm's decision makers to brainstorm all viable slogans. More than anything, think of your clients and their needs. Use words to evoke a positive emotion, so that people will remember that the attorneys are problem solvers. Play around with concepts that embody your business, make it more viable and credible, and assist in setting client expectations. Think about the firm's corporate values and benefits it has over competitors for slogan inspiration. Depending on your practice areas, a slogan can be super creative or über intelligent. Bounce ideas off each other to make sure it is distinctive enough and distinguishes you from other law firms.
As a key part of your branding, your law firm should conduct a service mark search of the top slogans you want to use to make sure it is not already in use in your geographical area or for similar services. Once you confirm that the slogan is unique and descriptive enough, you can legally protect it with a service mark from competition. Should someone use it for their gain in the future, you can take action to prevent further use or seek financial compensation from the person that infringed on your slogan. It helps to keep records and document all uses of the slogan to show secondary meaning that can be crucial when a dispute of unfair competition arises. FYI, the registration must be renewed every 10 years to continue use of the slogan.
So when your firm has decided on the top slogan, make sure that people can easily roll it off their tongue. The end result should be that people remember it quickly when they need a lawyer with your expertise or a friend or family member is calling for help. Great taglines can have a big effect on increasing law firm revenue, changing perceptions, and creating momentum in a marketing campaign, Fishman emphasized.
"This is a great time to be bold," said Fishman. "Firms that market more aggressively in this recessionary economy achieve more results than competitors. Otherwise, you are missing a big opportunity to take your firm to the next level. Marketing is not just the business of making pretty pictures; it is about driving revenue and showing market leadership."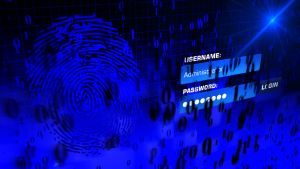 Over one million WordPress websites have been infected by a malware campaign called Balada Injector since 2017, according to cybersecurity firm GoDaddy's Sucuri. The attackers behind the campaign use all known and recently discovered vulnerabilities in WordPress themes and plugins to breach sites. They typically play out their attacks in waves once every few weeks,…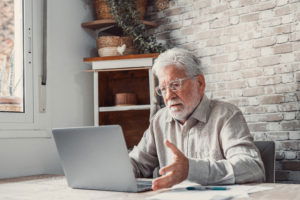 As a law firm marketing director, you understand the importance of SEO in driving traffic to your website and generating leads for your firm. However, convincing the partners of your law firm to invest in SEO can be a daunting task, particularly if they do not understand its benefits. Here are some tips on how…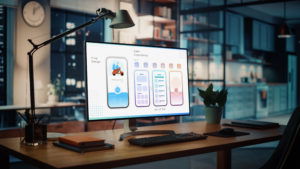 User experience, commonly referred to as UX, is an essential aspect of any marketing strategy, including law firm marketing. It encompasses everything that the user experiences while interacting with a product or service, including ease of use, accessibility, visual appeal, and overall satisfaction. The psychology behind user experience is a fascinating subject, and understanding it…