What Happens When Google Knows Too Much?
Google is responsible for 3.5 billion searches per day, over a billion active Android devices and an ad network that reaches 90 percent of the users online. If you are a regular user of technology and wanted to quit using Google altogether, you would have a difficult time trying to do so.
Alphabet soup
It is hard to say exactly when Google became a fundamental element of business and daily life. From its humble, garage-based origins, the company has shifted from algorithmic search engine, to technological testbed, to personal data farm.
Whatever venture Google entered, it always seemed to center around dealing in personal information. This was acceptable for the longest time, as the internet was still a relatively new invention and Google seemed to be a really likeable company.
But that charm only goes so far. Google has received dozens of criticisms and complaints over their practices over the years: tax avoidance, censorship, manipulation of search results, infringing intellectual rights and breaches of privacy.
Resilient to the usual ebb and flow of technology companies, the trader of personal data is sitting on top of a $650 billion market cap. Very few others could pose a threat to the stake these giants hold, let alone call themselves competitors, except for the government.
The capital (behind the) hill
Silicon Valley knows this and has taken notes from the antitrust issues which were faced by Microsoft. Once completely dominating the operating system and browser landscape, competitors IBM and Sun Microsystems pushed for regulation over Microsoft's anti-competitive practices and prevailed.
Learning from the mistakes of the past, the tech sector has surpassed the finance industry in lobbying spending. Companies like Apple, Facebook, Amazon, Microsoft and Google wield power and influence over millions of individuals and outspend Wall Street 2-to-1.
Some of that money is directed towards think tanks, such as the New America Foundation to which Google has donated over $21 million since 1999. When a research team for New America praised the European Union's recent decision to impose a $2.1 billion penalty, Google pulled the report and threatened to cut off all funding.
The group responsible has since split off to continue their work independently as the Citizens Against Monopoly, hoping to fight the wealth consolidation of the tech sector and supporting those who speak out against it.
Since 2012, it has been Google's policy to allow sharing of your personal information between the online services it offers. This move has certainly bolstered their AdWords offering by giving advertisers more control over who sees their ads and how successful their ads are.
For example, a hardware store would be able to tell if someone saw their ad and then showed up to one of their locations. Now Google is taking it a step further, connecting transactional data in real time to your purchase back to the ad impression.
Google says it can capture 70 percent of the credit card and debit card transactions in the United States, match the purchases back to customers in the AdWords system, all while anonymizing personal information to protect the individual's privacy.
According to a complaint to the FTC by the Electronic Privacy Information Center (EPIC), Google collecting millions of commerce records from various third-party vendors could potentially be violating of user's privacy.
EPIC is asking the Federal Trade Commission to investigate Google's claims. Executives of the advertising giant boast they use "patent-pending mathematical formulas" to convert names, locations, times and amount spent into anonymous strings of text which is matched with data that Google already has.
No details have been released over who the third-party partners are and how the information is anonymized, which has led to the watchdog group to pursue a government investigation. President of EPIC Marc Rotenberg is skeptical of Google's claims, after a similar case was filed and won against Snapchat over disappearing photos.
Digital dislodge
Google does offer tools to opt-out of this type of data collecting, but many users are simply not aware this practice is taking place. Even though Google's newly restructured parent company Alphabet has adopted the less ambiguous motto of "Do the right thing," it can still be an increasingly difficult challenge to secure your online privacy.
Every time you perform a web search, watch a video, see an ad, speak "OK Google" to your phone, crucial metadata is collected about who you are, where you are and what you are interested in. Individuals and businesses who are concerned about their privacy and want to reduce the amount of information stored by Google can take steps to do so.
Back everything up!
It can be a great feeling, liberating your personal information from the advertising giant that is Google. But first and foremost, it is your data. Before we start deleting massive amounts of data from the cloud, take a minute to explore Google Takeout.
This tool will collect all information across all Google services and create a package, possibly totaling several gigabytes big, to download. By default, everything available is included but you can select what is downloaded. When you generate a takeout request, the process is likely to take a while so you will be emailed when it is complete.
Once you receive the notification to download your backup files, follow the links and download all of the parts containing your data from Google. You can choose to have multiple smaller archives or one large archive.
Of course with every backup you make, it is recommended you check to see if the backup was successful and open the archives using a compression tool like 7zip or Winrar and explore the contents. Once you understand how your information has been backed up, keep these files in a safe place.
Clean up your crumbs
My Activity is the first step in finding out the majority of the information Google has already collected on you. From here you can see queries you have made (both on Google and from Chrome), videos you have watched, and recordings of your voice searches.
You can delete individual items or use the delete feature to wipe out items by date or product. To prevent this information from being collected, you will need to visit the Activity Controls page.
Whether or not Google has this information is entirely up to you or your firm's policies. If you have multiple accounts, such as separate personal or work emails, it is possible there might be some overlap in data collected. You will need to review each control group for each account to decide if you want Google to continue recording information for that service.
Walkabout wipe out
Next up is your Maps Timeline. By having location services enabled on both Android and iOS devices, Google is able to offer you relevant information based on where you are. Your timeline contains an easy to follow breakdown of everywhere you have been.
The system will attempt to make guesses of where you have been. You are allowed to add anything missed by the tracking software, update incorrect entries or delete specific bits of information. A total wipe of all location data is possible by clicking on the gear icon and selecting "Delete all Location History".
Audit your IT
The most significant software on any computer is the browser (besides the operating system, which for Chromebooks is just the browser). A compromised browser could easily result in identity theft or a corporate data breach.
Always make sure you are running the latest version of your browser. Most come with auto updating capabilities but will not force an update unless you allow it. Check for any unused or out of date plugins and extensions and remove them. Regularly clearing cached data is also a recommended practice.
Some browsers may include some kind of sync of your information as well as collecting and reporting general usage habits and crashes. Navigate to your browser's settings page to manually control what information is synced, or to disable this feature altogether.
IT decisions should not be made on a whim. Especially if your employees are using their own personal devices to stay productive from inside or outside of the office. Besides protecting your enterprise from nefarious actors, you should also consider what is shared with "good guys."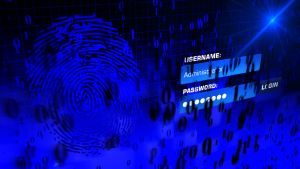 Over one million WordPress websites have been infected by a malware campaign called Balada Injector since 2017, according to cybersecurity firm GoDaddy's Sucuri. The attackers behind the campaign use all known and recently discovered vulnerabilities in WordPress themes and plugins to breach sites. They typically play out their attacks in waves once every few weeks,…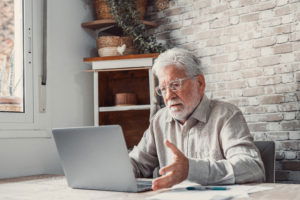 As a law firm marketing director, you understand the importance of SEO in driving traffic to your website and generating leads for your firm. However, convincing the partners of your law firm to invest in SEO can be a daunting task, particularly if they do not understand its benefits. Here are some tips on how…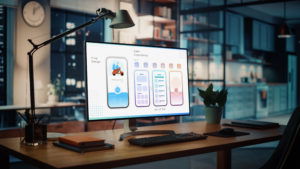 User experience, commonly referred to as UX, is an essential aspect of any marketing strategy, including law firm marketing. It encompasses everything that the user experiences while interacting with a product or service, including ease of use, accessibility, visual appeal, and overall satisfaction. The psychology behind user experience is a fascinating subject, and understanding it…