What Lawyers Can Learn From the CFTC Starter Guide for Smart Contracts
The U.S. Commodity Futures Trading Commission (CFTC) on November 27 released a public guide to explain the uses, risks and benefits of smart contracts. The guide aims to provide practical information for in-house lawyers and others interested in learning more about successfully implementing the technology.
The 32-page document, called "A CFTC Primer on Smart Contracts," was developed by the LabCFTC. It outlines the fundamentals of what smart contracts are, their potential applications across various industries, along with the pros and cons of using them.
The CFTC defines smart contracts as "a set of coded computer functions." They are built on the same blockchain technology that powers Bitcoin and other cryptocurrencies.
The blockchain platform has evolved so that it can be applied in a business transaction capacity across many major industries including real estate, government, health care and financial services.
Smart contracts rely on computers to automatically enforce the terms of an agreement based upon a set of predetermined conditions. Their key feature is that they are self-executing, which eliminates the need for an intermediary when negotiating deals. As a result, smart contracts have the potential to boost efficiency by significantly reducing the amount of time spend on paper processes. They can also decrease the risk of disputes because the code will execute the parties' intent without any need for intervention.
Smart contracts are a combination of traditional legally binding contracts and self-executing code. Blockchain technology can provide security via cryptography and enable involved parties to sanction real-time updates. The CFTC guide cites tracking transportation rentals and payments, self-executing insurance and other examples in which such technology could be beneficial.
The commission has released the guide at a time of regulatory uncertainty for the blockchain industry. Although the technology is still in early stages, it is growing quickly as large companies actively invest in and explore the use of smart contracts and other blockchain-backed mechanisms to streamline their businesses.
The guide emphasized that smart contracts must operate within the U.S. legal framework including regulations laid out by the CFTC, the Commodity Exchange Act, the Bank Secrecy Act, and federal and state securities laws, among others. The document states that they "apply equally regardless what form a contract takes. Contracts or constituent parts of contracts that are written in code are subject to otherwise applicable law and regulation."
The CFTC's primer outlines the various benefits of smart contracts. Automation can serve as a time-saving, cost-effective means of creating contracts. It can also help standardization across a business and enhance clarity around execution.
"Smart contracts are being used to drive further automation in our markets and may have an impact across a range of economic activities," said LabCFTC Director Daniel Gorfine.
He added that along with explaining how smart contracts work, the guide focuses on discussing "how they may impact our markets."
LabCFTC pointed out that while there are numerous advantages to using smart contracts, they also present several unique challenges such as a heightened risk of cybersecurity threats and fraud through malicious code. In addition, smart contracts could sidestep protections available in traditional contracts. However, the guide highlighted that good governance standards for smart contracts could mitigate many of the risks.
As interest in blockchain technology continues to grow across major industries, authorities are exploring ways to make it safer for the end user. Lawyers can keep up with changes that may impact their clients by educating themselves about the technical aspects of smart contracts. Understanding this important new technology is the first step to incorporating it into a legal practice.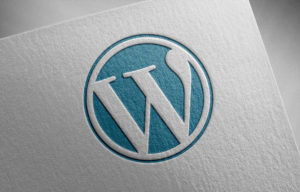 Are you looking to maximize your law firm's website's potential? You're in the right place. WordPress offers a wealth of plugins that can improve your website's functionality, from search engine optimization to online event scheduling. Here are five must-have plugins for law firms: Gravity Forms – Communication is key when it comes to your law…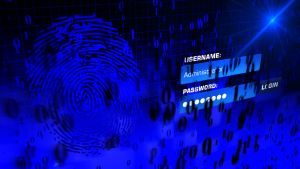 Over one million WordPress websites have been infected by a malware campaign called Balada Injector since 2017, according to cybersecurity firm GoDaddy's Sucuri. The attackers behind the campaign use all known and recently discovered vulnerabilities in WordPress themes and plugins to breach sites. They typically play out their attacks in waves once every few weeks,…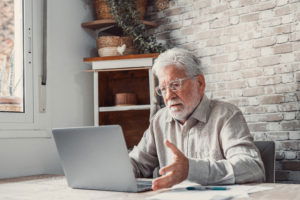 As a law firm marketing director, you understand the importance of SEO in driving traffic to your website and generating leads for your firm. However, convincing the partners of your law firm to invest in SEO can be a daunting task, particularly if they do not understand its benefits. Here are some tips on how…