What Should Lawyers Know About Voice Search?
As a lawyer, you likely are accustomed to asking the questions. But more and more of your potential clients are vocalizing their own queries – literally.
Voice search is on the rise. Law firms that value search engine optimization (SEO) must adjust their marketing strategies so voice-first devices like Amazon Echo and Google Home.
A recent Pew Research Center survey revealed 46 percent of Americans use digital voice assistants. Most of those users said the assistants correctly respond to their commands most or some of the time.
In addition, the U.S. media measurement and analytics company comScore predicts 50 percent of all searches will be voice searches by 2020.
As people shift to searching via talk instead of text, the stakes for SEO are high, and the competition is increasing. The main reason why? Voice search results often provide a single response.
Here are some things lawyers should know to help their law firm be that one answer to a query.
Voice search is based on how people talk
For a long time, people have been typing as few words as possible into search and perusing the list of results to find the information they need. For example, if someone wished to speak to an employment attorney about a wrongful termination claim they wanted to file, then they searched for "employment lawyer" or "labor law firm." Search marketers would pinpoint the best keywords and work on getting their websites ranked the highest for those terms.
With voice search, typing is no longer necessary so additional words require minimal extra effort to include. Searches often turn into complete sentences. People ask their digital voice assistants questions that sound like they are talking to another human, i.e., "What is the name of an employment lawyer who can help me with my wrongful termination claim?"
To get your law firm's website cited as a response for a voice search, make sure you have content that includes the answer as well as the question. Frequently asked question pages are more important than ever. To build your FAQ page, think like a prospective client and compile a list of questions they would ask. And when you get a question from an actual prospective client, add it to the page. Your answers to the questions should be informative, authoritative and conversational in tone.
Local marketing is key
A big benefit of voice search people mention is the ability to do it hands free. When people are looking for answers on the fly, they likely want an immediate fix, something nearby.
Employing local SEO tactics has always been crucial in the traditional search marketing space. With voice search, following the basic tenets of SEO to get the prospective clients in your area is indispensable – especially for lawyers as they typically practice regionally.
Check your content to make certain there are numerous references to the place(s) where your firm is located: the city, county and state. Confirm your law firm's address is correctly entered in online directories and mapping services.
Gather reviews and always encourage clients to rate your services. The more reviews you receive and the better the ratings, the higher you will show up in local results.
Search marketing is always evolving
The latest trend in SEO is another reminder that law firms need to constantly reevaluate and retool their search marketing strategies based on new developments in technology and changes in people's habits.
What works one year for your firm may not work the next. Likewise, concerning voice search, SEO strategies that are successful for one voice-first device may not work for another.
At the moment, some of the leading digital assistants include Siri on the iPhone, Alexa from Amazon and "Hey Google" from Google. Alexa uses Bing and Amazon data from a person's individualized shopping tendencies. Google Home uses Google data. Siri had used Bing data but recently switched to relying more on Google.
It is too early to know all the ways voice search may change the search marketing landscape. At the moment, though, voice-first devices and digital assistants are what people are talking about – and talking to.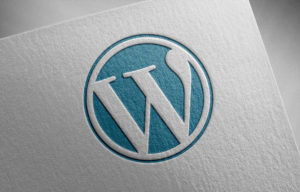 Are you looking to maximize your law firm's website's potential? You're in the right place. WordPress offers a wealth of plugins that can improve your website's functionality, from search engine optimization to online event scheduling. Here are five must-have plugins for law firms: Gravity Forms – Communication is key when it comes to your law…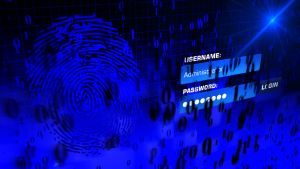 Over one million WordPress websites have been infected by a malware campaign called Balada Injector since 2017, according to cybersecurity firm GoDaddy's Sucuri. The attackers behind the campaign use all known and recently discovered vulnerabilities in WordPress themes and plugins to breach sites. They typically play out their attacks in waves once every few weeks,…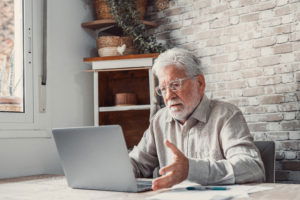 As a law firm marketing director, you understand the importance of SEO in driving traffic to your website and generating leads for your firm. However, convincing the partners of your law firm to invest in SEO can be a daunting task, particularly if they do not understand its benefits. Here are some tips on how…