This year has been understatedly turbulent. Between Britain leaving the E.U., global terrorism, a toxic U.S. election cycle, and a cyber attack that disabled Twitter and a large chunk of the internet for half a day, few people will pine for the glory days of 2016.
For search marketers, we had our own challenges. At the beginning of the year, Google changed their search engine results page (SERP) to eliminate the sponsored listings in the sidebar which immediately had an affect on law firm's paid conversion rates. Then in the fall, they turned their local algorithm upside down and followed that move with the launch of Google Penguin 4... the effects of both are still rippling through their index.
In spite of these challenges and the distraction of global and domestic events, many firms have seen their traffic and leads increase this year. Rather than talk about all of the challenges of 2016, we decided to reach out to law firms and marketers and ask, "What went right?"
Career Changes
Elliot M. Portman of Hauppauge, New York was the Nassau County District Attorney and then built a very successful practice with two other partners. In 2015, it was time for a change. Portman left his partnership to go solo. "I decided to market to an under-appreciated segment of my debt collection practice; other lawyers. I placed advertisements in State and local Bar Association publications, and offered to collect the judgments the attorneys entered on behalf of their clients and for collection of their own legal fees," Portman said. "The results have been favorable and the monthly amount of claims received has been growing since the second half of 2016. When I attend Bar association meetings, people now know who I am and what I can do for them."
Portman identified an underserved niche, placed advertisements with publications that would reach his market and networked. Traditional advertising and networking helped Portman's solo practice take off in 2016.
---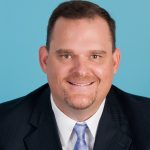 Attorney Adam Ouellette of Fort Lauderdale, Florida also looked to his fellow lawyers to launch his business, Esquire Academy. After practicing for 18 years, Ouellette decided to build an online program he calls "Ideal Client Attraction Formula". Ouellette says his new program "utilizes many ways of getting in front of prospective clients and referral partners from the use of Facebook ads, autoresponder campaigns, as well as video and leveraging the power of social media to deliver information to their community of ideal clients."
Ouellette continued by saying, "The same info I teach allowed us to 'newsjack' various new changes in real estate law to get upwards of 5 or more real estate agents a day for months opting into our autoresponder system wanting us to train them and share our expertise. This created an automated campaign that nurtured new prospective referral partners to move them from not knowing us to them trusting us enough to send us their buyers and real estate closings."
---
Let Your Clients Speak Out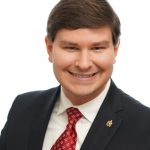 Madison Mississippi attorney, Randall R. Saxton focused on reviews in 2016. "As 3 out of 4 clients are using the internet to find attorneys, feedback from former clients can heavily influence a prospective client's decision to retain me. Many simply call the closest attorney with the best reviews," said Saxton. "In a consumer context, reviews from customers are generally viewed by potential buyers as more reliable than what the seller, in this case an attorney, might say about themselves, and with the addition of reviews on a couple various sites, my consultations have nearly doubled."
Saxton's efforts have paid off. At the time of this article, he has perfect 5 star ratings on Google My Business and Avvo.
---
Blogging and SEO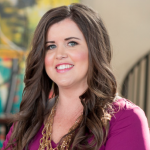 You may have read some chatter about blogging being dead in 2016. However, Lindsey Houk, partner at Charlotte North Carolina based Waple & Houk, PLLC would disagree. Houk said, "By far and above, the best marketing strategy we implemented in 2016 was consistently writing blog posts, which provided continuous dynamic content contributions to our website." "This resulted in optimized site traffic overall, improved ROI for our existing pay-per-click campaigns and significant increases in organic search engine referrals. Our goal was to create content focused on frequently searched topics related to our areas of expertise, which we've seen pay off in spades both digitally and as a new client referral source."
---

Nathan Dineen of the Wisconsin law firm, Vanden Heuvel & Dineen also looked to blogging and search engine optimization in 2016.
"In the past, we focused on one area of online advertising while neglecting the others. In 2016, we focused on SEO, we have posted blogs weekly on a variety of topics, we regularly posted to Facebook and Twitter, and in the second half of the year implemented a chat function on our website in order to address clients concerns quickly." Dineen said. "We have seen our traffic and conversions increase steadily over the year. The keys to our success have been diversity and consistency."
---
Niche Marketing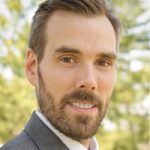 New Jersey law firm, Scarinci Hollbeck acquired five intellectual property lawyers with a lot of experience in the entertainment industry. Peter Moeller, the firm's Director of Marketing and Communications, explained how they helped the attorneys get noticed. "In 2016, our firm acquired five intellectual property attorneys whose main industry of practice is music/entertainment. To help get them noticed, we implemented a two-part strategy: 1. Creation of a separate website dedicated to their practice; 2. organic SEO through the use of original content. After researching the entertainment industry and our competitors, we learned what buzz words they were using, as well as what phrases and terms were being used by people searching Google.
We highlighted the areas of this industry that were low in competition but rich in relevant searches. We began writing articles that covered these topics of concern and pushed them through social media, created specifically for this group. In fewer than six months, we dominated Google's search results for entertainment attorney in New Jersey and other related terms. We are receiving dozens of calls a month and gaining new clients because of this strategy."
---
Community Service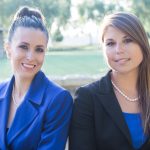 When the special needs law firm of Selogie & Brett, LLP wanted to help more families in Southern California, they decided to do something unconventional. Amanda Selogie and Vickie Brett started the Inclusive Education Project (IEP), a not for profit. Through donations, IEP is able to fund educational programs to empower families to fight for children living with special needs and funds pro-bono sponsorships for low income families that need legal assistance.
Donor contributions go to fund community presentations which help educate and empower families to advocate on behalf of their children living with special needs. Additionally, donor contributions fund pro-bono sponsorship of low income families who require legal aide. Donor contributions flow directly to students living with disabilities and their families who fight for the right to a free and appropriate public education.
With the help of their marketer, Erica Perebijnos of EP Designhouse, the firm organizes, sponsors, markets trunk shows and other fashion events that are likely to attract mothers. They recently hosted Winter Market that raised a few thousand dollars for the Inclusive Education Project.
By reaching out to the community, Selogie & Brett are thriving and their not-for-profit is helping families in Southern California have an opportunity to thrive as well.
---
Hashtag #Success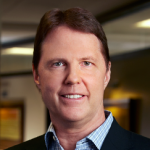 When Omaha, Nebraska based Knowles Law Firm wanted to expand brand awareness of their long standing personal injury firm, they created a hashtag.
Attorney Bob Knowles wanted to increase visibility in a "cause-related way". "We launched a three month, community-based campaign, #KnowlesKnows, in August 2016. Utilizing AT&T's "It Can Wait" virtual reality tool at events around the metro area, the distracted driving message was shared with nearly 8,000 people, enabling personalized outreach in the community and attracting thousands of engaged participants to take part in the potentially lifesaving experience." said Knowles.
During the campaign, the #KnowlesKnows hashtag generated more than 250,000 impressions on the firm's Facebook page.
"Most importantly," Knowles said, "the safe driving message was shared with thousands of people in the local community, many of which called the experience 'sobering' and 'life changing'."
---
"You are Looking Good"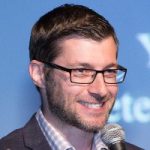 Spencer X. Smith of Madison, Wisconsin helps AM 100 law firms with their social marketing. So what has Smith done to boost his clients in 2016? It is a strategy, Smith says, that "costs literally nothing". They simply make other people look good.
"This works incredibly well on LinkedIn since individual profiles are so much more important than firm pages. People want to hear from individuals with whom they're connected, and when those individuals (the attorneys) are using LinkedIn to highlight accomplishments of others, those shares get dramatically more engagement than posts that are simply self-serving. Those engagements (likes, shares, comments) then tell the LinkedIn computers that what you share is important, leading LinkedIn to show more of your future posts to a broader audience. This yields more profile views, the number one criterion of what success looks like on LinkedIn." said Smith.
---
Law firms all over the world have carved out their own secret recipes for building their practices. Some by trying traditional advertising, others by embracing tried and true search marketing tools, and some have made helping the community and others the apex of their success story.
Want to build a bigger law firm in 2017? Try something.
"It is common sense to take a method and try it. If it fails, admit it frankly and try another. But above all, try something." - Franklin D. Roosevelt.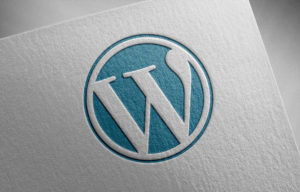 Are you looking to maximize your law firm's website's potential? You're in the right place. WordPress offers a wealth of plugins that can improve your website's functionality, from search engine optimization to online event scheduling. Here are five must-have plugins for law firms: Gravity Forms – Communication is key when it comes to your law…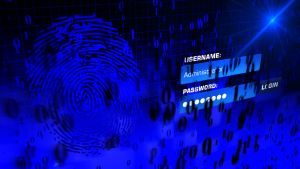 Over one million WordPress websites have been infected by a malware campaign called Balada Injector since 2017, according to cybersecurity firm GoDaddy's Sucuri. The attackers behind the campaign use all known and recently discovered vulnerabilities in WordPress themes and plugins to breach sites. They typically play out their attacks in waves once every few weeks,…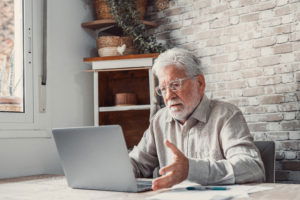 As a law firm marketing director, you understand the importance of SEO in driving traffic to your website and generating leads for your firm. However, convincing the partners of your law firm to invest in SEO can be a daunting task, particularly if they do not understand its benefits. Here are some tips on how…