What You Can Learn From Google's Consumer Insights
Think with Google, a Google-owned website, offers articles, infographics and case studies based on trends and data that it has compiled.
Natalie Zmuda, an editor at Think with Google, has published an article detailing consumer behavior trends in search for 2017.
In her article, Zmuda states that Google found "people are more curious, more demanding, and more impatient."
This should not be a surprise; as information is made more accessible, users have an increasingly high expectation for technological performance.
However, a closer analysis of Google's findings can help marketers and law firms develop and leverage tactics that help increase traffic and firm growth.
People are more curious
Over the years, Google has seen a trillion searches worldwide on its search engine. The more familiar people become with Google, the more they get accustomed to asking it more personal, specific questions. For example, the use of me, my and I in search queries has increased.
A strategy law firms can use on their websites to take advantage of people asking these personal questions is to put more emphasis on frequently asked question pages (FAQs). FAQ pages can use specific questions you know people are asking to attract traffic, while practice area pages need a more conventional title for search engine optimization purposes.
While you can only have one page per practice area to avoid duplicate content penalization, you can have an unlimited number of FAQ pages. Having a large archive of FAQ pages will give you an advantage because your page will have a better chance of showing up for personalized search queries. Start your FAQs with "What is" or "How to" phrases, since many searchers use those terms to start search queries. Also, use keywords from your practice areas to find searcher preferences on Google Trends, and you can write content that will reflect what people are looking for.
As Google is getting better at answering questions, consumers are evolving in their approach to search. Conversational search queries are becoming increasingly popular. People are asking Google questions in the same manner they might ask another person.
This trend is giving rise to the long-tail keyphrase, and marketers must adapt. No longer is it paramount to optimize your website with the typical "[Location] Personal Injury Lawyer." Rather, you can supplement those keywords in your content with excerpts like, "Should I contact a personal injury lawyer after an accident?" If your website has relevant content pertaining to these conversational-style questions, your site may begin to see ranking improvements.
Optimizing for conversational search queries also increases conversion opportunities. If you can answer exactly what someone is looking for, it will make potential clients more likely to trust you, and make it an easier decision to hire you.
People are more demanding
Three in four smartphone owners use search engines first to address a need. And the majority of these smartphone queries are location based. Searches that include the phrase "near me" have seen a significant boost as mobile usage dominates the search impression market. If you search for anything on Google, before you finish your query, Google's search suggestion will have "near me" as the first or second option. Because of this, local visibility is important for your law firm's business development, and you must optimize for local-intent searches.
Your firm's listing on the Local Map should display information you may not find in an organic listing, like an address and phone number, to help with conversions. Being in the local-pack might give you the visibility necessary to push potential clients toward contacting you.
One thing you can do to increase your local visibility is to build local-specific practice area pages. You probably already have a standard page for each of your practice areas. This page will show up in organic rankings and the Local Map, if you rank well. However, you can make these pages more specific.
Let's say you are a law firm that primarily works with car accident victims and have offices in three cities: San Francisco, San Jose and Sacramento. Your main office is in San Francisco, so your rankings for the other two cities have been faltering, or are not as visible as you would like. To remedy this, you could make car accident pages specifically for San Jose and Sacramento.
Because you do not want to get penalized for duplicate content, you would not just copy the same thing you wrote for your original practice area page. Rather, you could find differences between the three cities with regard to traffic or accident statistics, or look for streets unique to each city that are prone to accidents. Then, optimize a page for each city. Now, when someone searches for help in Sacramento or San Jose, they would get a location-specific page for the city they are in, rather than a generic car accident page.
People are more impatient
It is typical human behavior to want more. Even with available technology, there are never enough features. We want better, faster and more powerful. A similar pattern is emerging in search engine development. Mobile has already overtaken desktops as the leader in search. In fact, Google announced that a mobile-first indexing strategy is going to be implemented in the future. This means that search engine results will be based on what is seen on a mobile browser. This implies that, if your mobile website is not as strong as your desktop site, your rankings may go down.
One of the most important factors in optimizing for mobile is speed; 53 percent of visits are abandoned if it takes longer than three seconds for a website to load. This means you and your webmaster must be in sync when it comes to developing and improving your mobile website.
Google offers a program to test your mobile website and gives you a free report on what you can do to improve your site speed. Take advantage of these resources as you implement changes to your mobile website.
With time, consumer demands will become greater. People will want more knowledgeable answers coming from searches, more convenience when looking for information, and better performance on their devices and other applications.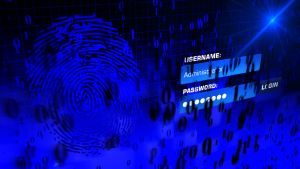 Over one million WordPress websites have been infected by a malware campaign called Balada Injector since 2017, according to cybersecurity firm GoDaddy's Sucuri. The attackers behind the campaign use all known and recently discovered vulnerabilities in WordPress themes and plugins to breach sites. They typically play out their attacks in waves once every few weeks,…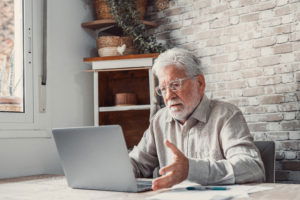 As a law firm marketing director, you understand the importance of SEO in driving traffic to your website and generating leads for your firm. However, convincing the partners of your law firm to invest in SEO can be a daunting task, particularly if they do not understand its benefits. Here are some tips on how…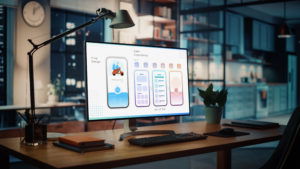 User experience, commonly referred to as UX, is an essential aspect of any marketing strategy, including law firm marketing. It encompasses everything that the user experiences while interacting with a product or service, including ease of use, accessibility, visual appeal, and overall satisfaction. The psychology behind user experience is a fascinating subject, and understanding it…