When it Comes to Legal Marketing, "Content is King"
Content is king. Content is the meat that holds together the skeleton of your firm's online strategy. This is what makes you rise above the noise.
This month we talk to Aviva Cuyler, Founder and CEO of JD Supra about legal marketing. Her insight is well worth highlighting and using to boost your law firm's business.
What are some of the best ways a law firm can increase their online presence?
The simple answer is to have an online presence with a Facebook firm page, a LinkedIn company profile, a Twitter account, a JD Supra profile with the firm's legal publications, and a blog.
Here's why this is important: visibility comes in two forms online today - Search and Social. When you set up a firm presence on each of the above, you're allowing interested parties to connect with you directly on each of those platforms ("Social") and you are bolstering the marketing message of your firm in Google, because each of the above tends to do well in Search.
In this way, when you set up a firm presence online you are killing two birds with one stone. You're building visibility in both social media and search. Content is the glue that ties it all together.
How does social media/networking fit into all of this?
Social media/networking is all about visibility and has multiple areas of importance. First, these new tools and platforms offer an opportunity for people to connect with each other, to network, and to share information. This is the realm of professional reputation and personal influence: "Who do you know? What do you know? How are you engaging your network?" And in this particular realm, we hear the same advice again and again to lawyers: "Listen, learn, engage."
People engage with each other by sharing valuable information and content. You should make it a goal to build and foster your own network, but you should equally make it a goal to be talked about by the people whom you serve, or who can help you with your online visibility (other lawyers, media, current or former clients, referral sources in ancillary professional fields, etc.). You do this by producing meaningful content, content that people share, content that works on your behalf to grow your visibility, reputation, network, and ultimately your book of business.
To engage and build your own network is important and takes time. To engage beyond your own network, to have your content make introductions on your behalf and draw people back to you...that's even better. With social media/networking you can take your message (and your content) to where people gather. Most people gather on the big three social platforms LinkedIn, Facebook, and Twitter. To follow a brand, a person, or a news outlet on one of those platforms is the modern-day equivalent of subscribing by giving our email addresses and receiving monthly email newsletters.
What is the importance of content in online legal marketing?
Content is king. Content is the meat that holds together the skeleton of your firm's online strategy. This is what makes you rise above the noise on all of these social platforms – but, and this is critically important, it has to be content that addresses that needs (personal or professional) of the people you are trying to reach. Those people (media, prospective referral sources, potential clients) don't really care about you. Your job is to understand who you are trying to reach, understand what matters to them, and write with that understanding in mind.
Trending topics (of the kind we produce monthly for our clients) are hugely important in this way. One of the biggest mistakes of online marketing – any marketing, really – is a sort of wishful thinking whereby you give your market what you hope they want. The deceptively simple trick is to give people what you already know they actually want – because they've said so, or past experience proves that they want it. Reports of trending topics tell lawyers and law firms what people care about today - what they're talking about on social networks and what they're searching for on Google. The trick then is to write on those topics, to bring your legal expertise to the public conversations you know are already happening.
Writing meaningful, substantial content will never replace the need for your legal service – it will simply show people how you are good at what you do, and why they should hire you, quote you, and count on you for legal insight.
Why is it important to catch the mobile audience?
Recent studies show that we are moving towards a mobile world. It doesn't matter when it will happen exactly, but what's clear is that in a short amount of time (a handful of years) people will consume news, shop, engage, and do more on mobile devices than on desktops. A critical element of any online strategy is to meet people where they gather. The mobile audience will soon be the dominant audience – and you will be invisible if you're not there (more importantly: if your content isn't there).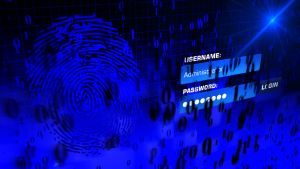 Over one million WordPress websites have been infected by a malware campaign called Balada Injector since 2017, according to cybersecurity firm GoDaddy's Sucuri. The attackers behind the campaign use all known and recently discovered vulnerabilities in WordPress themes and plugins to breach sites. They typically play out their attacks in waves once every few weeks,…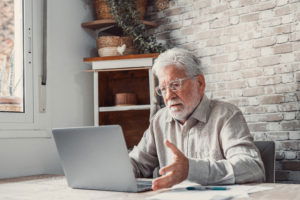 As a law firm marketing director, you understand the importance of SEO in driving traffic to your website and generating leads for your firm. However, convincing the partners of your law firm to invest in SEO can be a daunting task, particularly if they do not understand its benefits. Here are some tips on how…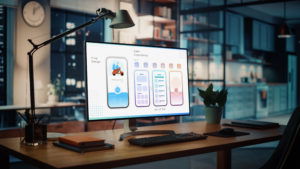 User experience, commonly referred to as UX, is an essential aspect of any marketing strategy, including law firm marketing. It encompasses everything that the user experiences while interacting with a product or service, including ease of use, accessibility, visual appeal, and overall satisfaction. The psychology behind user experience is a fascinating subject, and understanding it…