Where Does the Healthcare Debate Go After the Embarrassing Failure of the American Healthcare Act?
President Donald Trump experienced a significant setback on Friday, March 24, when Republicans were compelled to withdraw their repeal of the Affordable Care Act (ACA) from the House floor. Following weeks of antagonistic negotiations regarding the American Health Care Act (AHCA), Republicans were forced to concede defeat when they were unable to obtain adequate support from their own party for the plan to revamp U.S. health insurance.
President Trump began the day by implementing a non-traditional negotiating strategy. He derided conservatives for not taking a stronger stance against abortion. He tweeted that it was ironic that the Freedom Caucus, which is pro-life and opposed to Planned Parenthood, permits the women's health organization to remain in existence if they stop the American Health Care Act. The American Health Care Act contains a provision to defund Planned Parenthood, which has been a pet peeve of conservatives who are against abortion rights, and who adamantly object to taxpayer funds going to an organization that performs abortions.
However, before he campaigned for president as a Republican, President Trump depicted himself as a strong pro-choice candidate. During his run for the presidency, he commended Planned Parenthood for the good work it had done for millions of women. Members of the Freedom Caucus, who convened a meeting on Capital Hill to strategize, expressed their doubts about the AHCA on the basis that it was too similar to the ACA, or Obamacare. As a result, they added a provision that removed the federal requirement of "essential health benefits" in the bill and allowed states to determine which benefits were necessary.
According to existing law, all health insurance plans must cover 10 services, including maternity care, mental health, prescription drugs, and inpatient and outpatient care. While the new provision appeased some conservatives, other Republicans, who are more moderate, thought that the bill would deprive too many people of their health coverage.
Republicans contended that people should select the coverage they desire, but since health insurance is interrelated, such a policy would likely be detrimental to all patients. If you remove one essential benefit, plans that continue to provide that benefit will be more costly. Thus, only those who are very ill will purchase such plans, thereby increasing the price.
When the president later spoke in the Oval Office, he chided Democrats for the collapse of a bill to repeal an accomplishment of former President Barack Obama. On Friday, when it became evident that there was an increasing lack of support for the bill among Republicans, House speaker Paul Ryan (R–Wis.) went to the White House to personally tell President Trump that he did not have a sufficient number of votes to enact the bill.
The White House press secretary Sean Spicer had said that a vote would take place at 3:30 p.m. on Friday. However, after the deadline passed, it was reported the president requested that the vote be pulled. Moments later, House Republicans withdrew the health bill. Paul Ryan later admitted at a press conference that the Republicans had failed to unite and come to an agreement on something that they were against for seven years. He also said that Obamacare was here to stay for the near future. He said it was his recommendation to pull the bill when he realized that there were not enough votes.
Nevertheless, he applauded President Trump for the part he played in the negotiations. He said the Republicans would move on to other issues, including securing the border, rebuilding the military and tax reform. The president said he planned to implement very significant tax cuts.
The day after the health care bill was pulled, Sen. Bernie Sanders (I-Vt.) announced during a town hall that he intended to present a "Medicare for all" bill in a couple of weeks. He described it as a single-payer healthcare bill. Rep. Peter Welch (D-Vt.) stated that he would propose the same bill in the House. Welch further said that there is a need for a health care system that is affordable, accessible and universal. He said he would communicate with some of his Republican colleagues about suggestions they have about what can remedy some of the problems concerning the ACA.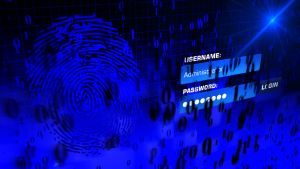 Over one million WordPress websites have been infected by a malware campaign called Balada Injector since 2017, according to cybersecurity firm GoDaddy's Sucuri. The attackers behind the campaign use all known and recently discovered vulnerabilities in WordPress themes and plugins to breach sites. They typically play out their attacks in waves once every few weeks,…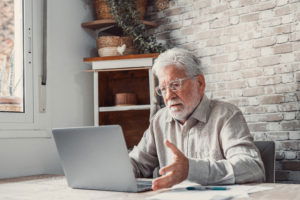 As a law firm marketing director, you understand the importance of SEO in driving traffic to your website and generating leads for your firm. However, convincing the partners of your law firm to invest in SEO can be a daunting task, particularly if they do not understand its benefits. Here are some tips on how…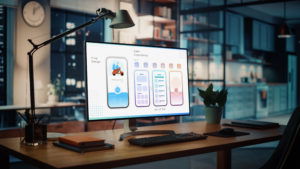 User experience, commonly referred to as UX, is an essential aspect of any marketing strategy, including law firm marketing. It encompasses everything that the user experiences while interacting with a product or service, including ease of use, accessibility, visual appeal, and overall satisfaction. The psychology behind user experience is a fascinating subject, and understanding it…