Do Pay-Per-Click Ad Landing Pages Work Well for Law Firms?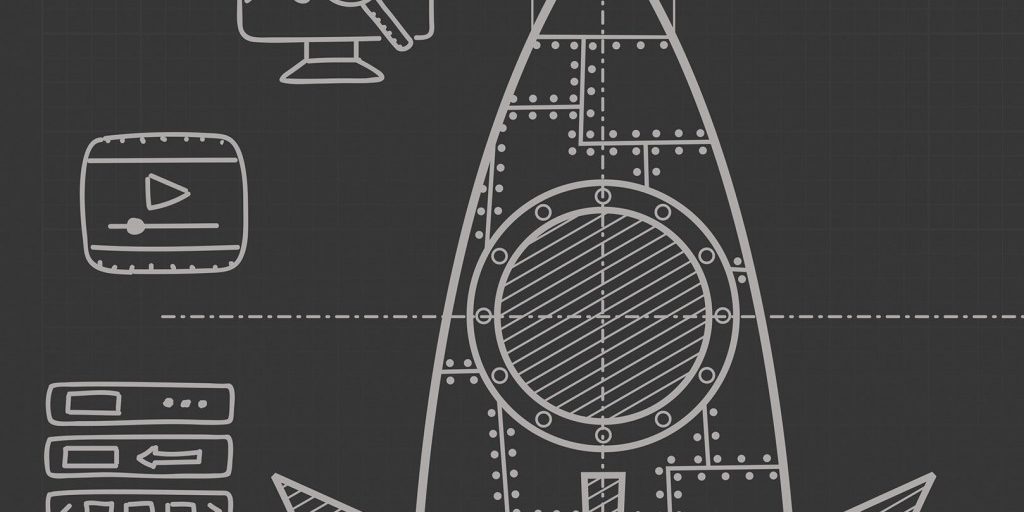 Pay-per-click (PPC) advertising campaigns themselves can be as effective for law firms as for any other business that wants to direct traffic to its website.
Firms employing a superior search engine optimization strategy may be able to place their website near the top of organic search results. But the ads that appear on search engine results pages are sometimes more visible, so many firms want to appear there as well.
Of course, the very name "pay-per-click" reveals a challenge with these campaigns: the business pays for each click, regardless of whether the user becomes a paying client. With per-click costs for legal keywords in major metropolitan areas running up to $50 per click, it is important for firms to examine their conversion rates to make sure their PPC campaigns are as cost-effective as possible.
An effective PPC campaign includes an ad that users click on and a landing page on the firm's website that helps turn those users into clients. Thus, a lot of thought and energy goes into designing the perfect landing page, and here, conventional SEO wisdom simply doesn't apply to law firms.
Landing Pages: Simple and Direct?
In a basic sense, a landing page is any web page that users reach when they click on an ad. This could be the firm's homepage or a subpage on a specific topic. However, for PPC campaigns, many firms create special landing pages that are designed specifically to convert users into clients.
In the world of search engine marketing, the strategy for designing effective landing pages has been reduced to a consistent formula, at least for most types of businesses: make the landing page clean and simple, directing users to a prominent, singular button or form allowing them to take the desired action. The theory is that people clicking on ads are in "buy-now" mode, while people clicking on organic search results are researching their options.
The simple and direct landing page theory may work for certain types of businesses, but there is reason to question its effectiveness for law firms.
For one, there may be no such thing as a buy-now mode when people are looking for an attorney. Potential clients are likely to have their important legal concerns on their minds. Most are prepared to do some research to make an intelligent choice. When such users are presented with a typical landing page, containing only a compelling image, short marketing message and a "Call Now" button, they may balk. As a result, it may be more effective for law firms to treat ad-led users as researchers, directing them to a subpage focused on the firm's services with regard to the targeted search term from the ad.
In fact, marketing research has borne this second strategy out. Jason Bland, the founder and CEO of Custom Legal Marketing (CLM), has designed and developed specialized landing pages for attorney PPC campaigns. Bland found that the rules for landing pages are different for attorneys. CLM's experience showed that limiting information and emphasizing large forms and calls to action actually decreases conversion rates. Pay-per-click campaigns that link directly to relevant subpages do better. A firm's subpage on a particular practice area should have detailed information on the firm's relevant services.
But it still needs more to succeed.
Creating Landing Pages that Convert Users into Clients
The Site
The overall design of a firm's website frames the first impression users will receive, and it should be consistent across the entire site. A law firm's website should be clean and modern, neither clunky nor trendy.
For most firms, the design should be conservative, with colors, lines and fonts giving an impression of stability, though in many practice areas, firms will want to balance that with feelings of warmth and a human touch. Nothing about the site's design or functionality should appear out-of-date,
Nor should a law firm jump on board with design gimmicks that may be fashionable only for the moment. You can read more about legal website design in other editions of BLF. (EDITOR: Kristen, is there anywhere specific you'd like to point people?)
If you take Bland's suggestion and direct PPC ad visitors to a subpage of your site, it, like any other page, must be an integral part of the larger website, and it must convey the utmost professionalism.
Of course, converting users into clients is the primary focus of online marketing, including your ads and your website as a whole. Fortunately, a subpage functioning as a landing page should provide ample opportunity for users to take the next step – contacting the firm.
Social Proof
Social proof is another crucial element that should be prominent on landing pages and on the firm's website as a whole. Whether they consider it consciously or not, prospective clients give more value to objective opinions about a law firm than to what the firm says about itself.
Social proof can take several forms. Client testimonials are very effective, and logos denoting awards, distinctions and community involvement should be displayed. If the firm has a large following on social media, you can point to that fact with links that show a follower count.
Avoid overdoing any of these elements, though. Too many logos and links can create a jumbled look and even detract from the truly meaningful items. You can include everything you want to, but only offer a wide selection when more is requested. For example, if your firm has collected a great many client testimonials, display a compelling excerpt in the sidebar, with a link for users to read more if they wish.
Contact Options
Users should be free to read through the information presented on the page and explore the rest of the site, but when they are ready to contact the firm, they should never have to hunt. A good website design for a law firm will include the firm's main telephone number displayed prominently as part of the ever-present header. It will include an online contact option as well – either a "Chat Now" option, a contact form or both. The main navigation bar should also include a prominent link to a contact page, with complete contact information for all the firm's locations. All of these features should be built into the site's main design structure, so they are present in the same spot on every page, including the landing page you select.
Lawyers should avoid incorporating "features" that interrupt users. Unfortunately, many firms do employ a chat box that pops up after several seconds. Users visit the firm's website, and they perhaps decide to click on a specific subpage or simply try to read the one they are looking at. However, before they can do so, the screen goes dark, except for a box reading, "Hi, you may be just browsing, but we are available to answer your questions ... Can we help you?" In some designs, even clicking away from the box will not permit users to continue reading; they are required to click "Yes" or "No."
Firms may use such features because they believe that they are effective, regardless of user irritation. But an experiment by Meclabs Institute learned otherwise. Researchers created a PPC landing page with a pop-up chat box as a control, and they employed the same page with the chat option in the sidebar as an experimental treatment. They found that eliminating the pop-up in favor of a static chat box actually increased the use of the chat option by 120 percent. Data to contradict their findings is currently thin on the ground.
In short, interrupting users is both annoying and ineffective. Let them explore.
Subpages as Landing Page
Whether or not a firm's search ads direct users to an existing subpage for a specific practice area, careful thought needs to go into writing and designing that page to convert users into clients.
If users who click on a law firm's advertisement are generally in research mode, what they see first on your site determines whether they will accept you as a valid source to examine. So, what should users see?
When an existing subpage is used as a landing page, it will include several elements that are likely present on nearly every page of the site: the firm's header and logo, footer and main navigation. Their presence departs from the conventional wisdom on PPC landing pages. According to the usual view, a landing page should focus relentlessly on a single conversion event and remove all other options. Too much clicking around, the thinking goes, and users may change their minds. However, as hiring an attorney is a process, not a click of a button, users are more likely to want to learn more about the firm before making a phone call or filling out a contact form.
Faced with a stripped-down landing page, a user may well wonder where the rest of the firm's website is. The impression a visitor gets upon arriving at a law firm's website should be one of comprehensive expertise, not missing information. And, as previously mentioned, contact options should be passive but extremely easy to find in that design.
Of course, if a firm is using a subpage on a specific practice area as a PPC landing page, then the written content contained in the main body of the page is of the utmost importance. It should go without saying that the content must demonstrate expertise, professionalism and attention to detail. For many practice areas, it is important to convey compassion and warmth at the same time. The writing should have a natural flow and be free of errors. Avoid bland marketing language, and instead use powerful words, specific examples and precise facts to distinguish your firm from others.
Do not be afraid to make a practice area subpage extraordinarily comprehensive. Thorough detail portrays the firm's attorneys as experts in the field, and makes the firm's website stand out from the competition. Just make sure your text is designed and split into small enough chunks to be easy on the eye.
Close the text with a call to action that guides readers naturally to the next step, whether it is calling for a free consultation or completing a contact form.
In a law firm's search advertising campaign, the practice of directing users to a practice area subpage, rather than a simplified landing page, is reflective of a larger difference between law firm marketing and other types of advertising. No one likes "buy-now" pressure tactics, and they are particularly inappropriate and ineffective for law firms.
Treating prospective clients as intelligent decision-makers pays off. Firms that offer a comprehensive demonstration of their expertise while making it easy for prospective clients to take the next step and contact them will hear from many more users.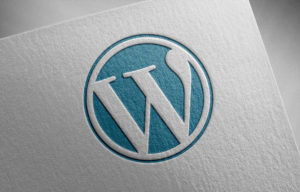 Are you looking to maximize your law firm's website's potential? You're in the right place. WordPress offers a wealth of plugins that can improve your website's functionality, from search engine optimization to online event scheduling. Here are five must-have plugins for law firms: Gravity Forms – Communication is key when it comes to your law…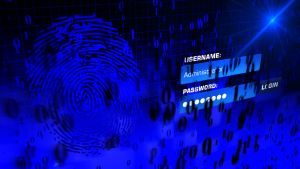 Over one million WordPress websites have been infected by a malware campaign called Balada Injector since 2017, according to cybersecurity firm GoDaddy's Sucuri. The attackers behind the campaign use all known and recently discovered vulnerabilities in WordPress themes and plugins to breach sites. They typically play out their attacks in waves once every few weeks,…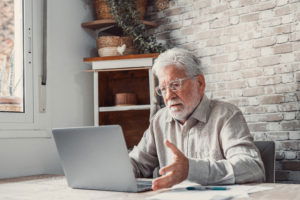 As a law firm marketing director, you understand the importance of SEO in driving traffic to your website and generating leads for your firm. However, convincing the partners of your law firm to invest in SEO can be a daunting task, particularly if they do not understand its benefits. Here are some tips on how…