Why Newsletters Fail and How Your Law Firm's Newsletter Can Succeed
Electronic newsletters can be great marketing tools for law firms, but they often fail. Consider why law firm newsletters fail so your firm will know what mistakes to avoid when starting a newsletter.
Law firms can use newsletters to keep relationships with past clients and establish relationships with potential clients.
Newsletters can establish name recognition for firms, similar to a company building a brand name.
Purpose of law firm newsletters
Every law firm wants to be known as the leading firm in the area of the law it focuses on. Newsletters can serve as announcements of a law firm's achieved high verdicts and settlements. A newsletter is a great way to keep potential clients engaged by supplying useful information.
Why newsletters fail
One reason that newsletters fail is that the material does not connect to its readers. How can you tell the newsletter is not fulfilling its purpose? You can determine how many people are clicking on the newsletter. Some readers stop reading the newsletter because they do not find it interesting. The newsletter may be all about the firm and not contain information useful to the reader. Another reason why newsletters fail is because they are no distributed on a regular basis. If newsletters do not arrive on a regular basis, readers can easily forget about them. The last reason newsletters fail is because they get lost in email mailbox. It is easy for the recipient to delete your email or unsubscribe to the newsletter.
Starting a law firm newsletter
Vendors, such as Benchmark and MailChimp, offer free templates or will help customize a template for a law firm's newsletter. Adding videos and images to the template is simple. Law firms will need to choose an email marketing software. MailChimp, Constant Contact, Aweber, Autopilot and Mad Mimi are some options. The software allows the firm to automate the distribution, make the emails look professional, and track how many recipients open the email.
Getting readers for your newsletter
Law firm newsletters are unique from other newsletters because they need consent to send a potential client a newsletter. You can embed sign-up or enrollment forms on the firm's website, blog or email update. Firms should give new enrollees something extra. For example, firms can send new enrollees an email explaining their services, where readers can find a firm's blogs and articles, and how to access previous issues of the newsletter.
Choosing the content for a law firm newsletter
The content of a law firm newsletter should focus on the reader and what the reader will find useful or interesting. For example, law firms can explain what a driver should do if they are involved in a traffic accident. While the readers may not have been injured in an accident, they may know someone who has been. Readers can forward the firms' newsletter or share a link, and the firms may get new clients.
Newsletters can share success stories or funny stories involving lawyers. Newsletters should use pictures of events showing attorneys at the firm helping in the community or supporting a cause. Also, newsletters can introduce new attorneys. Through these stories law firms want to form a connection with the readers.
Tips for writing an effective law firm newsletter
When writing a law firm newsletter, attorneys should remember the audience – past, existing and potential clients. Attorneys should stay away from legal jargon and make the material easy to read. The reader is a layperson who has only basic knowledge of the law and legal procedure. Make it easy for the reader to scan the material, quickly finding the parts relevant to them. Use lists, infographics and videos to make the newsletter more appealing.
A successful law firm newsletter
A successful law firm newsletter will bring clients to the firm. A reader will look first to the law firm when they have legal issues falling within the firm's area of practice. A reader will not hesitate to refer a friend to the firm to handle the friend's legal issue.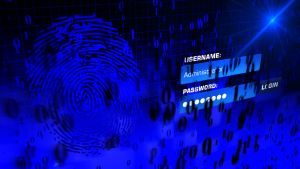 Over one million WordPress websites have been infected by a malware campaign called Balada Injector since 2017, according to cybersecurity firm GoDaddy's Sucuri. The attackers behind the campaign use all known and recently discovered vulnerabilities in WordPress themes and plugins to breach sites. They typically play out their attacks in waves once every few weeks,…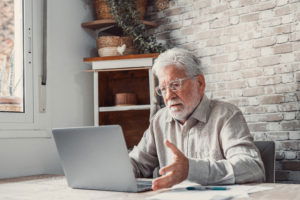 As a law firm marketing director, you understand the importance of SEO in driving traffic to your website and generating leads for your firm. However, convincing the partners of your law firm to invest in SEO can be a daunting task, particularly if they do not understand its benefits. Here are some tips on how…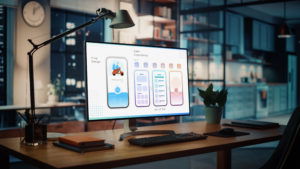 User experience, commonly referred to as UX, is an essential aspect of any marketing strategy, including law firm marketing. It encompasses everything that the user experiences while interacting with a product or service, including ease of use, accessibility, visual appeal, and overall satisfaction. The psychology behind user experience is a fascinating subject, and understanding it…