You Can Now Put Your Law Firm Professional Profile on Twitter
All businesses can now apply for professional profiles on Twitter. Law firms can now have professional profiles on the platform.
This new feature has been in test mode for some time, but the platform is releasing it to everyone. Twitter's professional profiles will give access to exclusive features. With a professional profile, it will be easier to introduce potential clients to your firm's services.
In the past, businesses were invited by Twitter to get a professional profile. Now, provided a business meets certain criteria, it can get a professional profile.
From Standard Profiles to Professional Profiles
Professional profiles – a free upgrade to standard profiles – are handy for more than one reason because you can add information that cannot be shared on a standard profile.
This upgrade means that law firms, publishers, developers, businesses, and more can now show information such as:
• Location of the business and a small map—anyone who clicks on the listing will get directions to your law firm.
• Operating hours – while this can be optional, for a law firm, many have 24/7 call ability, which is important for clients. The profile can also display days and times prospective clients can reach the firm at their address.
• How to connect with the firm – businesses can enable various ways to contact you via phone, text message, Twitter Direct Message and email. You can find this information in the "About Module."
Additionally, although not all the new features have been enabled, they will be rolling out over time. There are going to be other enhanced features that those with a standard profile cannot access.
A couple of the newest features that you can add to your firm's business profile right now are the Shop Module and the Newsletter Module. In the Shop Module, a business can display products in a carousel at the top of the profile page. In the Newsletter Module, the firm can add a Subscribe button, allowing users to sign up for your mailing list.
Eligibility for a Professional Twitter Profile
To qualify for a professional profile, your law firm must have a professional Twitter account. A standard account can be converted from the Settings screen by choosing "Switch to Professional." Then you follow the instructions.
The other eligibility requirements that your law firm must meet are:
• A physical location where clients/customers come to do business. This may be an issue for a virtual law office unless the attorney(s) see clients in their homes.
• Be U.S.-based and use Twitter in English. This may be an issue for those who speak more than one language and offer their clients translations.
This new Twitter offering has the potential to expand your law firm's marketing opportunities and client reach.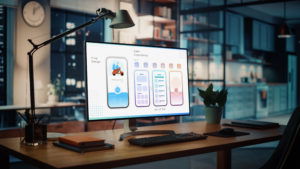 User experience, commonly referred to as UX, is an essential aspect of any marketing strategy, including law firm marketing. It encompasses everything that the user experiences while interacting with a product or service, including ease of use, accessibility, visual appeal, and overall satisfaction. The psychology behind user experience is a fascinating subject, and understanding it…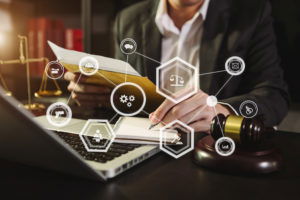 With each New Year, businesses and law firms alike look for ways to improve their practice. We wanted to know what some of the nation's top law firms were working on for 2023… so we asked them! Here's what law firms are doing to build bigger (and better) law firms in 2023.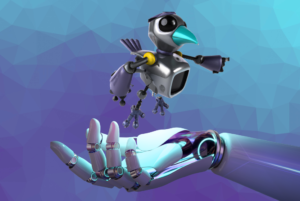 OpenAI's ChatGPT bot has been generating a lot of buzz. But can it generate unique content, over, and over, and over again? To find out, we created a fictional character named Larry, the Hairy Canary and asked ChatGPT to write a poem… and then another poem. And then another. Over the course of our tests…