Why You Need A Better Attorney Profile
Attorney profile pages are too often just a resume-style list of bullet points that do not portray the personality of the attorney or create any personal connection with the potential client viewing them. How can attorneys create a better profile page, one that actually encourages the reader to contact the firm? Think of your profile page as a marketing tool – because it is one.
Your profile page may currently list where you went to school, how long you have practiced and your many associations and affiliations, but so do the profile pages of all the other attorneys who practice the same areas of law in your geographic region. Your profile page offers you the opportunity to differentiate yourself from them, in your own words. You can enhance your profile by using that format to tell your story. And connecting with the story behind the offering, whether it is a brand product or a service, including yours, is the major way people (including prospects) process information and make decisions.
If your online profile consists solely of your most important factoids -- where you attended law school, your bar association memberships, the boards on which you serve and your areas of practice – your profile is going about its job all wrong. While those details are vitally important, they really only scratch the surface of what your profile ought to be doing for you. Think of it this way: when you send out your resume for a potential job opportunity, you include an introductory note or cover letter, or you have some networking connection you include. Otherwise, your resume is little more than a bunch of bullet points, devoid of personality or particular emphasis, and indistinguishable from all of the other resumes in the pile. There is no inherent emotional connection attached to a bunch of bullet points, no matter how impressive they are.
If you craft your profile to read as an online resume, you are missing a major marketing opportunity. Remember – your potential clients will give only a few moments of their valuable attention to each page they read, so you need to capture that attention and make a connection quickly. You can do that by telling them a story that resonates with their own needs and concerns.
Use Your Words
You use your own approach to every argument and every defense. You need to harness your voice in your online profile. How? Don't list facts, list outcomes. Instead of writing that you have been representing clients for two decades, you might state that you have been "representing [your] hardworking clients' best business interests in state and federal courts throughout the Northeast for more than 20 years." With just a few words, you have crafted the beginning of an emotional connection with your readers. Your past and current clients are no longer faceless; they are hard-working business owners who have a significant personal and financial stake in the outcome when working with you, and you recognize the importance of that. Your profile should not only show that you are competent, but should also emotionally connect with potential clients, if they are to contact you about their own concerns. Don't list facts, tell your story.
The caveat, of course, is that too much of a good thing (your story) can indeed be too much. Add color to your story, which is some version of how you work, why you work and why prospective clients would want you to work for them. Flesh out your details with color commentary – you don't just "represent clients," you "represent hardworking clients' best business interests." But don't feel you need to go into great detail about everything, or you'll risk detail overload.
When you do go into detail, choose your main story based on what you ultimately want your clients to know about you - why you entered law, or how you put yourself through school working in a trade and that gave you the background for your own workman's comp clients, or how your volunteer work enhances your devotion to your special needs trusts clients' rights – but do not attempt to tell all of those stories, or you will lose your intended effect and emotionally exhaust your audience. Make every detail count and serve as evidence that you are the right person to represent the reader. Your goal is to connect with them, not overwhelm them with too many personal details.
A study recently conducted by LexisNexis found that of the more than 200 law firms surveyed, 85 percent said that their lawyers' profiles were the most visited pages on their corporate website. Whether those visits turned into leads is unclear, but what is clear is that potential clients look at biographies. They want to know about the people at your firm. Don't waste that opportunity to tell them about what makes you good at what you do.
Top Tips For A Stellar Online Profile
Be genuine. Tell your story, your way. A little personality is a welcome change from the typically dry format of a basic resume.
Share some salient details. Choose them carefully and weave them throughout your profile.
Think of your details as color commentary which builds a slender narrative, but use a light touch.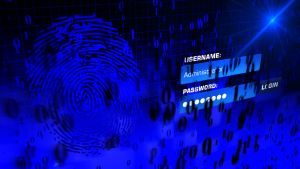 Over one million WordPress websites have been infected by a malware campaign called Balada Injector since 2017, according to cybersecurity firm GoDaddy's Sucuri. The attackers behind the campaign use all known and recently discovered vulnerabilities in WordPress themes and plugins to breach sites. They typically play out their attacks in waves once every few weeks,…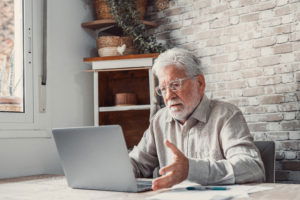 As a law firm marketing director, you understand the importance of SEO in driving traffic to your website and generating leads for your firm. However, convincing the partners of your law firm to invest in SEO can be a daunting task, particularly if they do not understand its benefits. Here are some tips on how…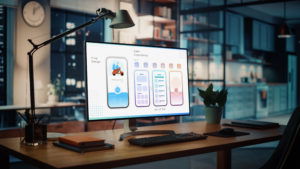 User experience, commonly referred to as UX, is an essential aspect of any marketing strategy, including law firm marketing. It encompasses everything that the user experiences while interacting with a product or service, including ease of use, accessibility, visual appeal, and overall satisfaction. The psychology behind user experience is a fascinating subject, and understanding it…