Your Clients Are Changing: What You Can Do To Keep Up
Technology is changing the way lawyers work, and some degree of adaptation to these changes is now fundamental to maintaining a legal practice.
Attorneys are not the only ones affected by technology-induced upheavals. All players in the legal landscape are influenced by changes in the way we handle and process information — from firms to individual professionals to consumers of legal products.
Employing new practice management and marketing technologies is just one aspect of this shift. Firms must also adjust to changes in the way consumers are interacting with the legal space. Consumers are now as likely to learn about an attorney online as they are from a family member or friend. Technology has transformed the way people make all purchasing decisions, and the purchase of legal services is no exception.
In May, Avvo released a report, How to Adapt to the New Legal Consumer, which outlines several changes in the expectations and behaviors of modern purchasers of legal services. The report explores the ways by which technology is affecting people's interaction with lawyers and legal solutions. It also offers some advice for how attorneys can cope with the new realities facing law firm business development. Here are some key takeaways from the report.
1. The purchase journey is no longer linear
Traditionally, the consumer path is thought of as a several step process that begins with the awareness of a need or desire, moves to consideration of options and finally ends with purchase. The journey may have one or more steps in between these three basic stages, but ultimately it is considered to be a fairly straight path from the realization to fulfillment.
According to Avvo's research, which is supported by similar studies in other industries, the consumer's path is now much more chaotic; no clear pattern exists. The new journey is unmethodical, involving a mix of online and offline sources, and underscored by consumers' ability to simply follow one link to another and see where research leads them.
The new journey
Now, people may be aware of a potential solution before they become aware of an attorney. They may try to solve an issue themselves before realizing the need for an attorney. In fact, one in five people interested in legal services believe that with enough research, they can have the same knowledge as an attorney.
When people need to resolve a legal issue, 85 percent percent of them go online weekly to try to solve the problem. These consumers click links that lead them in unexpected places, and are not always doing research on attorneys. Of the people who go online for legal-related questions, only 31 percent are online researching a lawyer.
A key takeaway to this study is that people are online investigating their options, and many believe that they can solve their own legal issues.
2. Researchers value source material
The resources that consumers value most online are sites that contain actual laws, case studies or court decisions. People want to go straight to the source, access legal documents and read laws before contacting an attorney.
The remaining three of the top four online resources for legal consumers are:
2) State or government sites
3) Non-government legal resources
4) Online lawyer directories
People are thirsty for information. If you want to reach consumers, you must participate in providing it.
3. Reviews are still important
People researching legal issues are learning from each other. Ninety-five percent of consumers say reviews are important when deciding who to hire, and 49 percent say they are extremely important. Reviews have become an integral part of every purchasing decision. Almost everything a user can purchase online comes with at least one review, and products with no reviews are less likely to be purchased. Since reviews are so fundamental to the purchase of other goods and services, people expect to see them for attorneys as well.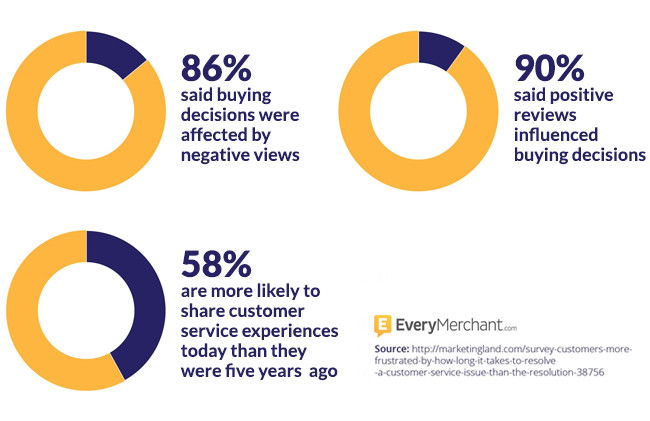 Who is the new consumer?
In its report, Avvo assigns the new consumer three main characteristics:
1. The consumer is informed
Today's consumers have the ability to become more informed than ever through a wealth of online resources. Technology has opened access to previously unavailable materials to a wide swath of people. And people are taking advantage of that access.
2. The consumer is connected
Consumers are not only connected to information, they are also connected to other consumers. They can experience a version of what it is like to work with you before they even meet you by reading reviews and case studies.
3. The consumer is picky
Consumers have access to a lot of resources, including online forms, legal documents and the ability to complete some aspects of legal services themselves.
As people move through the process of resolving their legal issue, 42 percent will hire a lawyer at some point. This means that almost 60 percent will pursue a solution themselves. With more consumers than ever trying to solve their own legal problems, what can your firm do?
Of those who do hire a lawyer, many are hiring because they get stuck somewhere in the process of trying to resolve their issue. These people have run into a wall. Ideally, you will reach them before they hit their dead end, and you will be able to convince them of the need for your services.
What you can do to adapt
1. Be informative. Your online content has to be helpful — actually helpful — not "legal matters are complex... if you need a lawyer..." mock helpful. Consumers no longer believe that understanding the law is only within the purview of attorneys. Give these self-directed researchers the facts they need. Write about the law and provide answers and analysis. If they are relevant to your practice, consider posting actual cases and case studies. If you can become a resource, you may catch a consumer who has not yet realized the need for your services.
2. Talk about process. Tell people what to expect throughout the course of a case. Consider offering webinars that discuss strategy, and participate in question and answer sessions. Do not be afraid to offer tips or give some knowledge away. This is a valuable trust-building tool, and it allows you to meet consumers where they are searching.
3. Be available. Fifty-six percent of legal consumers say they value a hotline that connects them directly to a lawyer. Consider utilizing online chat or setting up website "office hours" during which people can reach you. It is understandably difficult to be available at all times, but at least set standards by which you will communicate with prospective clients — and publish them and stick to them.
4. Be flexible. Avvo's study found that people want alternatives to full-service law firms. If you are able, consider offering unbundled services or fixed-fee rates.
5. Use technology where you can. In order to offer more flexible scheduling, consider setting up online meetings using Skype or FaceTime. Keep in touch with clients through case management software that allows for secure online messaging and document sharing. You can also help clients stay informed about the status of their cases with online scheduling and messaging reminders for significant dates and deadlines.
6. Actively solicit reviews. Direct satisfied clients to your online profiles. Consider soliciting feedback from all clients, then further encouraging those who indicate their happiness with your services to review you.
Consumers are taking their responsibilities to research and problem solve seriously. Law firms need to respect this desire for information and independence and reach out to consumers with valuable resources and flexible solutions.
Avvo report based on a 2015 study of approximately 1000 legal consumers.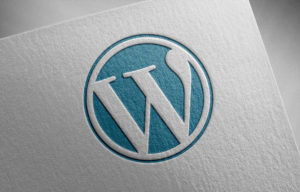 Are you looking to maximize your law firm's website's potential? You're in the right place. WordPress offers a wealth of plugins that can improve your website's functionality, from search engine optimization to online event scheduling. Here are five must-have plugins for law firms: Gravity Forms – Communication is key when it comes to your law…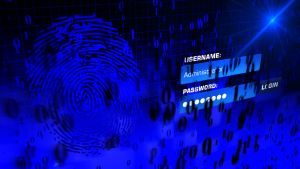 Over one million WordPress websites have been infected by a malware campaign called Balada Injector since 2017, according to cybersecurity firm GoDaddy's Sucuri. The attackers behind the campaign use all known and recently discovered vulnerabilities in WordPress themes and plugins to breach sites. They typically play out their attacks in waves once every few weeks,…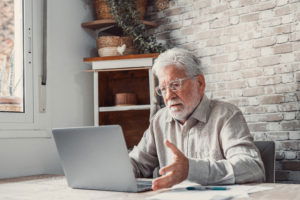 As a law firm marketing director, you understand the importance of SEO in driving traffic to your website and generating leads for your firm. However, convincing the partners of your law firm to invest in SEO can be a daunting task, particularly if they do not understand its benefits. Here are some tips on how…