YouTube SEO Mistakes Your Law Firm Needs to Avoid
Many law firms already have or are planning on venturing out to YouTube. Simply having uploaded videos to this platform is not enough. While YouTube can be a bit complex, getting the exposure you need and want for your firm is the prize.
Exposure translates into increased traffic. However, to fully utilize YouTube to its full potential, you need a little help from search engine optimization (SEO). SEO is where many people usually miss that mark. Not to worry, we have a few tips to get you started. Of course, you can always hire a company to work on SEO on your videos.
Short descriptions and keywords
The first mistake made when uploading videos to YouTube is writing a short description and not using keywords.
It's the description where your law firm needs to include those exact-match keywords and other relevant information, but be sure to structure it to have and opening statement, content description, a call-to-action and boilerplate information.
The structure helps YouTube understand when to show your video in search results and when to suggest it with other related content. So this is important to get right for maximum exposure.
Not saying keywords and key phrases
To produce a successful YouTube video, the content has to be right. This means the video content needs to be optimized around specific keywords and phrases. When filming a video it is important to remember to say the keywords and phrases.
Additionally you can include closed captions or upload a transcription of the dialogue. Make sure the content is accurate. Try and avoid voice-to-text transcriptions as they are only as good as the AI. While misheard words or phrases can be hilarious, mistakes in this area mean confusion in finding the video and in ranking it.
Not paying attention to your off-page metrics
Off page metrics refer to what your viewers do. These metrics deal with audience retention, click-through rate and engagement. If you see good engagement, chances are you got it right. If viewers do not stay to watch the entire video, they do not engage with the video or do not click the thumbnail to see your video, it is a sign something is wrong.
YouTube's analytics dashboard will come in handy. This dashboard is relatively easy to use. Moreover, YouTube has tutorials and guides on how to use the dashboard and help you improve your videos and channel.
Bad thumbnail design
The video thumbnail can make or break a video. The best thumbnails will stand out, generate interest and look valuable.
To create a thumbnail, avoid relying on YouTube. The platform will automatically choose a video still, which is not always flattering, interesting or enticing. Instead have custom and designed thumbnails.
To create an effective thumbnail you will need large, bold text, high contrast elements, the person or product featured in the video, and enticing visual cues. Many options are available online to help you create the best thumbnails.
Not asking for engagement
Statistics show that there is a high correlation between engagement and performance. The most effective way to promote engagement is to ask for it. Ask viewers to participate in the conversation by leaving a comment or liking the video. You can also include an onscreen prompt in your video to leave likes or comments.
Not promoting your other videos
If you do not offer multiple videos on your YouTube channel you are not extending the viewer's time and engagement with your marketing. If visitors watch more than one video you get increased view duration and the viewer spends longer on YouTube watching your video offerings.
Law firms have an advantage in many respects for this type of marketing, as there is a real need for legal services. People want to see and know what your firm is offering and that keeps them watching. Just make sure that all video content is original. Never put up revamped or repurposed Facebook ads.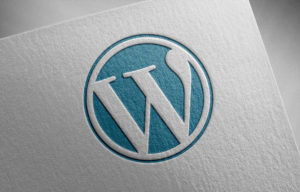 Are you looking to maximize your law firm's website's potential? You're in the right place. WordPress offers a wealth of plugins that can improve your website's functionality, from search engine optimization to online event scheduling. Here are five must-have plugins for law firms: Gravity Forms – Communication is key when it comes to your law…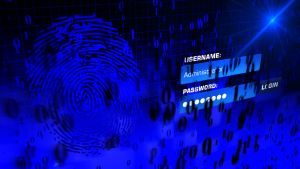 Over one million WordPress websites have been infected by a malware campaign called Balada Injector since 2017, according to cybersecurity firm GoDaddy's Sucuri. The attackers behind the campaign use all known and recently discovered vulnerabilities in WordPress themes and plugins to breach sites. They typically play out their attacks in waves once every few weeks,…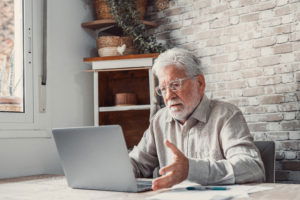 As a law firm marketing director, you understand the importance of SEO in driving traffic to your website and generating leads for your firm. However, convincing the partners of your law firm to invest in SEO can be a daunting task, particularly if they do not understand its benefits. Here are some tips on how…