A Guide to Planning and Marketing Law Firm Events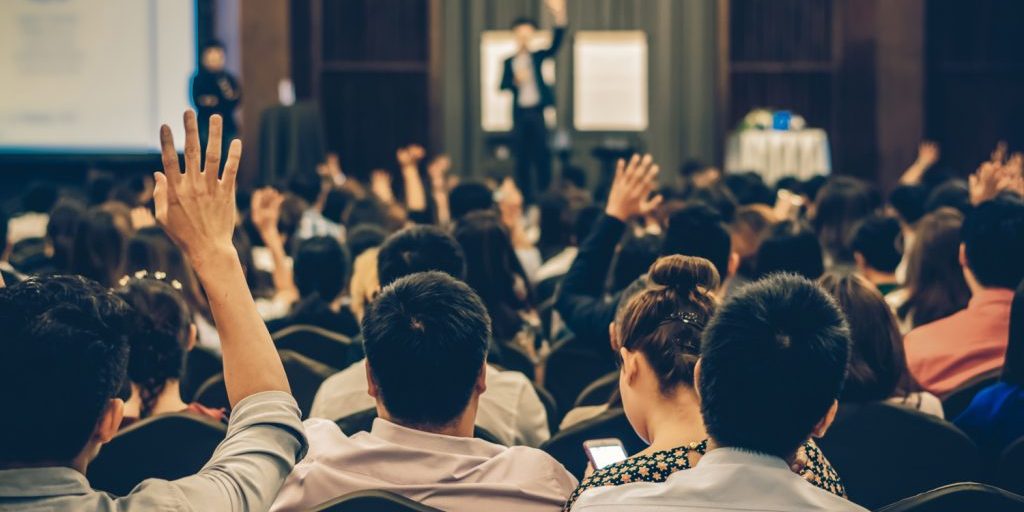 Relationships are at the heart of every successful law practice. Hosting an event is a great way to strengthen existing client relationships while developing connections with new prospects and potential referral sources. Events offer opportunities to engage on a deeper level, which is key to forming the trust that is crucial for business development.
Face-to-face interaction continues to be a powerful way to build relationships and better tap into client needs. A 2018 joint survey by Bloomberg Law and the Legal Marketing Association found that 45 percent of attorneys identified firm-hosted events as the most effective tactic for business development, second only to client meetings. Around 27 percent expressed a desire to see more event planning and execution from their firm's legal marketing team.
Regardless of whether they are informative or social in nature, events can be a valuable part of a law firm's overall marketing strategy.
They can help lawyers obtain new leads, generate positive publicity and position themselves as thought leaders, among many other benefits.
The phrase "event planning" may conjure up images of cavernous auditoriums full of rows of people staring at a stage. While certain events do indeed require a robust marketing budget and extensive preparation, not all of them have to be large-scale undertakings to have significant impact. There are several types of events that lawyers can put on themselves, both offline and online, without expending considerable resources.
Educational events
Educational events allow law firms to engage with the local community and demonstrate their professional knowledge in person. While such events can take on various forms likes classes and workshops, seminars are especially popular in the legal industry. For example, an immigration attorney can host a seminar about updates to state and federal laws that may affect their client base.
Littman Krooks LLP is a New York-based law firm with a track record of hosting successful community seminars and webinars that focus on topical issues in their practice areas like long-term care, special needs planning and elder law. "The seminars provide us with enhanced visibility as well as an opportunity to interact with our community," said Littman Krooks Marketing Manager Maria Mirto Brill. "Webinars enable us to communicate to those that may only be available to attend online. Our goal is to provide individuals with information that they may need to properly plan for their future."
With attorneys serving as seminar speakers, potential clients can get a sense of what a law firm is like. Remember, avoid using such events as sales pitches. Instead, focus on providing value to attendees. Initially it may take a few sessions to get people in the door when you first start off with educational events. As your law firm builds credibility, your seminars will start to fill up.
"Importantly, these events are successful because our attorneys are well-regarded in their fields and are experienced public speakers," added Brill. "Additionally, our seminars and webinars are successful because we choose topics that are of interest to people and address their questions."
Joint marketing events
If your law firm is just starting out with event marketing, it can take significant promotional efforts to attract attendees in the beginning. Joining forces with other organizations can help fill more seats at events as you will be able to leverage their audience database. For instance, an IP protection law firm may decide to cohost a talk in partnership with a local venture capital firm.
Partnering with local nonprofits can not only broaden your reach but also strengthen your ties with the local community. By strategically teaming up with a charity or professional group that has experience hosting various types of events, law firms can mitigate risk and share in costs while increasing the chances of a robust turnout.
Although Littman Krooks sponsors a lot of its own events, the firm also recognizes the benefits of partnerships. "Sometimes we partner with other organizations — nonprofits, financial advisors, assisted living centers or educational services — that are aligned with our mission to inform and educate our community," said Brill.
Community initiatives
Not all events hosted by lawyers have to be directly related to their practice. Law firms can organize fun, social activities such as hikes, or events geared toward a collective purpose like a beach cleanup or blood drive.
Along with allowing law firms to further their mission of giving back, getting involved in the local community helps enhance brand awareness. A law firm can develop ongoing relationships with charitable causes or organizations its lawyers and staff support or are personally affected by, and then participate in related events.
Online events
Online events like webinars can be a useful option for law firms seeking to cut costs and eliminate the logistical challenges of offline events. They enable lawyers to reach more of their target audience without being limited to a single geographical location, which can be beneficial for larger, multi-location practices.
Webinars are essentially seminars delivered in real time or on demand through web-based conferencing tools. Another increasingly popular format for online events is livestream video, which has rapidly gained traction among marketers and is used across various social media platforms like Instagram, Periscope and YouTube. Facebook Live is the dominant livestreaming platform today, boasting a user base of more than 2 billion.
Lawyers can host webinars and livestreams in various formats including Q&A sessions on a specific topic, presentations, commentary on case law developments and more. Online events allow real-time interaction with your target audience. By sharing their knowledge with viewers in an engaging way, lawyers can establish authority as a trusted resource for prospective clients. However, law firms should be careful to keep their broadcast content general and avoid giving specific legal advice online.
A key factor driving the popularity of online events is that they do not require fancy video editing equipment or technical skills. Simply decide on start and end times and share the broadcast details with your audience in the days leading up to the event to encourage attendance.
Law firms can archive video recordings and make them available to people who were unable to attend the live event. Facebook Live streams become re-playable after a live broadcast is complete, providing an opportunity to capture the attention of many more viewers. Lawyers can also extend the shelf life of their video content by repurposing it into blog posts or ebooks, turning their event into a content marketing treasure trove.
While livestreaming can be an event itself, it can also be used as a marketing tool for other events. Consider livestreaming from your law firm's seminar or conference to reach a wider audience.
The planning process
When hosting an event, law firms should identify their target audience and focus on the desired outcome, whether it is to boost the profile of a specific practice area, thank clients for their business or connect with the local community. The event should provide attendees with something of value in return for their time and attention. Consider offering information, networking opportunities or exposure to high-profile speakers to enhance the experience.
The next step is to pick a date and time, along with a venue. "Our goal is to reach the right people, with the right content at the right time. With that goal in mind, we want to ensure that we not only pick the optimal day and time but also have strong content to share," said Kyan Mama, marketing coordinator at Littman Krooks. "When thinking of logistics, we want to ensure the seminar is convenient for people to attend, but we must consider the availability of our attorneys as well as the suitability of the event space."
Certain events, such as workshops or networking events, will require more logistical considerations and larger budgets. If food or drink are integral to the event, lawyers can try establishing a mutually beneficial arrangement with local restaurants or caterers in which the businesses get a free marketing opportunity in return for their services.
If many of your attendees are coming into contact with your law firm for the first time, offer them a valuable resource — like an ebook, guide or video — with additional information related to the topics covered at your event. They can then access the materials on your law firm website in exchange for their email address.
Getting the word out
Law firms can use a combination of marketing tactics to announce their events and generate interest among their prospective attendees. Lawyers can contact local media and place advertisements in local newspapers to publicize their event. If you are partnering with another organization, ask them to announce the event to their audience.
Email marketing is a popular method for communicating about an event. Not only are email blasts useful for sending periodic reminders to attendees leading up to the event, but they can also be used to send out thank you messages afterwards. Unfortunately, overflowing inboxes and spam filters mean not all emails are actually opened, so it is important to diversify your communication channels instead of relying just on email to market your event.
Social media is an effective event marketing tool due to the large number of users and ease of sharing it provides. It is a great way to stay top of mind among your target audience. Make sure to announce the event and post regular updates across your firm's various social media accounts like Facebook, Twitter and LinkedIn.
Law firms can also promote events on their own website through their event calendar or blog. The blog can be a versatile place to share related content leading up to the event, as well as the event's success afterwards through photos, video clips or recaps. This is good for search engine optimization purposes and also helps keep your audience engaged.
Consider setting up online registration on your law firm website or an external platform. Online registration offers a quick and easy way for people to sign up for an event, such as a seminar or class. It can also help you anticipate the number of attendees and prepare accordingly.
After the event
If your law firm is investing time, energy and marketing dollars into an event, it is important to maximize its strategic value. Events generate lots of content, which can be mined for marketing purposes. For example, seminars may involve slides, while webinars may result in video recordings. These can all be repurposed and shared on a law firm's website and across its social media channels.
Make sure to follow up with attendees after the event. Their feedback can help you evaluate the event's success and determine things to improve for next time. Additionally, testimonials and referrals from satisfied guests can persuade others to attend future events. In fact, if your event is successful, you may consider creating a quarterly or monthly series. When executed well, event marketing can be a valuable method for law firms to generate new client leads and grow their practice.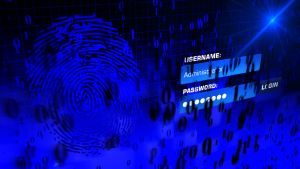 Over one million WordPress websites have been infected by a malware campaign called Balada Injector since 2017, according to cybersecurity firm GoDaddy's Sucuri. The attackers behind the campaign use all known and recently discovered vulnerabilities in WordPress themes and plugins to breach sites. They typically play out their attacks in waves once every few weeks,…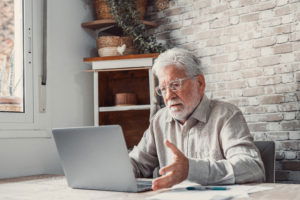 As a law firm marketing director, you understand the importance of SEO in driving traffic to your website and generating leads for your firm. However, convincing the partners of your law firm to invest in SEO can be a daunting task, particularly if they do not understand its benefits. Here are some tips on how…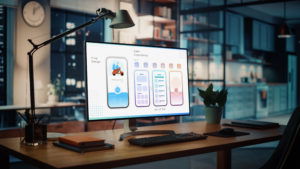 User experience, commonly referred to as UX, is an essential aspect of any marketing strategy, including law firm marketing. It encompasses everything that the user experiences while interacting with a product or service, including ease of use, accessibility, visual appeal, and overall satisfaction. The psychology behind user experience is a fascinating subject, and understanding it…