Develop Your Law Firm's Client Relationship Management (Part One)
Customer relationship management (CRM) strategies have steadily become integral to businesses around the world, as increased access to data has given companies the ability to analyze and manage all steps of the customer acquisition and retention process.
Law firms are also coming to recognize the value of client relationship management, and how it can support a firm in gaining and maintaining clients. While client relationship management software is heavily data-driven, the crux of building and maintaining genuine connections lies in successfully marketing your firm, its character and personality, and its expertise.
The foundation of client relationship management is working with your social capital, meaning you and what you offer to clients. Once you realize that building and maintaining relationships is based in authenticity and an understanding of the value you offer, it does not seem as intimidating. It also follows that if you use technology to help you keep up with the demands of marketing and client intake, the systems must be set up to accurately reflect your firm's brand, personality and natural methods of interaction.
What is client relationship management and why is it important? Are firms effectively managing relationships? How do firms cultivate positive relationships with clients and leads — and is there technology that can help?
Social capital
Social capital is best explained by Keith Ferrazzi, a collaboration and leadership expert who suggests, "Your network is your destiny, a reality backed up by many studies in the newly emergent fields of social networking and social contagion theory."
Building relationships helps you build critical social capital. Knowing how to cultivate social capital promotes long-term relationships and higher returns on investment.
Increased competition in a saturated legal market, coupled with the rise of online do-it-yourself legal products, has brought the subject of business development to the forefront in many firms. In the absence of a marketing and intake strategy, this competition can either lead to a rush to the bottom in terms of pricing, an increase in the cost of signing each client, or both.
In this reality, social capital becomes gold. Existing, former or repeat clients can provide valuable word-of-mouth-marketing and referral business. Before the era of online marketing, many firms relied almost exclusively on referrals and networking, and in that sense legal marketing has not changed. What has changed is a firm's ability to use technology to hone its efforts, build networks, target optimal demographics and stay in touch with everyone in its professional circles.
Who in the firm should be designated to network, participate in organizations relevant to the firm and go to various events to establish a presence? While larger firms may need to establish a marketing lead, everyone at the firm should be working to establish and maintain relationships with valuable connections.
However, lawyers are more inclined to dig into a tantalizing legal question on behalf of a client than actively put themselves out there, seeking publicity and soliciting allies. According to Jason P. Grunfeld, head of business development at Kleinberg, Kapal, Wolff & Cohen P.C., "For most lawyers, the two primary obstacles to business development are fear and lack of time. The fear comes when lawyers are asked to step outside of their comfort zones and engage in new activities. Lack of time causes lawyers to push business development to the back burner, never giving it the chance to mature into a habit."
To be successful, you need both motivation and the right tools — tools that will help you manage client intake at every stage.
Client relationship management
Stephen Fairly, founder and CEO of The Rainmaker Institute believes in the importance of client relationship management software. Lawyers already have to manage complicated schedules and keep track of critical case dates. Adding the burden of remembering to follow up with every lead — and send a targeted message — at every stage of the input process can be time-prohibitive.
According to Fairly, "You really need to have a software system for keeping track of all these incoming leads and where the leads are in the sales cycle. Has the prospect been contacted? Has an appointment been set? Did they come in for a consultation? Did they sign up?"
Client management software (CRM) often allows mobile access to input names and details anytime, anywhere, creating a detailed snapshot of a client. The information mined is then saved and provides client histories that may be accessed should any attorney leave the firm.
If having a CRM and a designated marketing lead seems a bit much and you wonder whether you really need such a system, consider these important things that may indicate you do.
There is doubt about which leads to connect with resulting in missed client opportunities. A CRM system provides all background on a client at a glance, including time since the last contact.
Marketing and communication campaigns are not effective. Campaigns need to be targeted and contain the right messages. Hit and miss campaigns do not garner leads. A CRM helps target the right clients for specific campaigns.
Growing a law firm is an uphill battle. Smaller and mid-sized law firms lose money because they are not tracking leads and following up on them. A CRM helps manage this data.
Additional indicators include lack of organization, missed client opportunities and failure to track leads. Without clients your law firm would not be here. Making the effort to reach out and form marketing relationships is key to growing your firm. The more you know about your clients, the better you are able to anticipate their legal needs.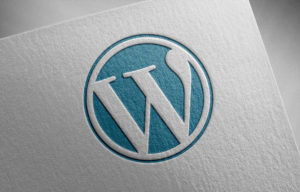 Are you looking to maximize your law firm's website's potential? You're in the right place. WordPress offers a wealth of plugins that can improve your website's functionality, from search engine optimization to online event scheduling. Here are five must-have plugins for law firms: Gravity Forms – Communication is key when it comes to your law…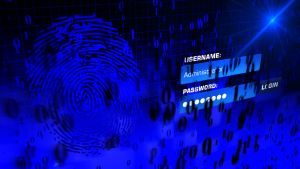 Over one million WordPress websites have been infected by a malware campaign called Balada Injector since 2017, according to cybersecurity firm GoDaddy's Sucuri. The attackers behind the campaign use all known and recently discovered vulnerabilities in WordPress themes and plugins to breach sites. They typically play out their attacks in waves once every few weeks,…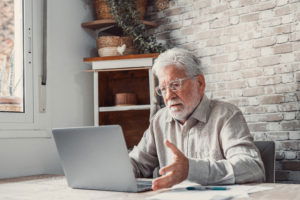 As a law firm marketing director, you understand the importance of SEO in driving traffic to your website and generating leads for your firm. However, convincing the partners of your law firm to invest in SEO can be a daunting task, particularly if they do not understand its benefits. Here are some tips on how…