Essential Tools for Crafting Consistent Content Strategy and Style Guides
Content creation is a team effort. Law firms often use the input of multiple attorneys, staff members, marketing companies and writers when producing content. When so many players are involved, it is important to ensure everyone is on the same page with strategy and goals.
Consistency is key when developing content, whether it is the voice, tone or grammar of the writing. Without it, brand messaging can suffer. No matter the size or nature of a law firm, it is its own brand that needs cohesive marketing.
A content strategy and style guide is a tool that helps ensure content follows the same set of standardized rules across all of the brand's communications and platforms, from its website to published articles to social media.
A well-rounded guide serves as a practical resource for everyone involved in the content creation process. Not only does it enable the crafting of consistent, quality communications, but it also provides a tangible representation of a law firm's aims, vision, personality and brand values. An effective content strategy and style guide is invaluable, as it ensures:
Consistency in voice, tone and messaging in order to create high-quality content
Guidance for the team on how to develop better content for the target audience
Preservation of a coherent brand identity
Maintaining consistency
It can be challenging to maintain a consistent voice or tone when multiple people are responsible for content creation. A content strategy and style guide ensures that even though content is being created by a number of writers, it still reflects your law firm's carefully crafted brand voice across all communications. Maintaining a consistent experience for your audience fosters loyalty and trust among potential clients.
Putting the audience first
Legal marketing content often focuses on attracting prospects by explaining how they can benefit from a service, whether it is estate planning advice or representation in a personal injury case. Content strategy and style guides are about communicating more effectively with these prospects. They serve to shape the language and messaging of every piece of content so that it meets audience needs.

Being aware of brand identity
A law firm's full array of content — including websites, press releases, blogs and social media — needs to be effective and consistent in order to build a strong brand identity. Without a content strategy and style guide to ensure quality content, the brand can quickly be undermined. Law firm audiences need to have a clear brand identity with which to connect.
Content strategy and style guides cover a broad range of topics that commonly include grammar, spelling, punctuation, language, formatting, voice and tone. All these components contribute to the quality of a piece of writing. Without a style guide, time is likely to be wasted making edits and repeating the same mistakes.
Style guides can take various forms, such as a word document or an online file. Whatever the format, it should be easily available to the entire content team and anyone communicating on the brand's behalf. Your style guide does not need to feature an encyclopedic amount of detail. Keep it concise and focus on addressing common pitfalls that will help improve the overall quality of your law firm's content.
Grammar, spelling and punctuation
Your law firm's style guide can build on established manuals like the AP Stylebook or the Chicago Manual of Style. They can serve as a solid foundation for grammar, punctuation and style mechanics. Along with including modifications unique to your law firm, address issues such a capitalization, abbreviations, comma use and spelling preferences. For example, your law firm may prefer to use "web site" instead of "website" or "cell phone" instead of "cellphone."
Language and terminology
Legal content tends to have a lot of technical terms. However, writers may need to be reminded to avoid jargon and present complicated information with simple language that audiences can easily understand. The guide can also clarify how writers should refer to the firm, its partners and practice areas.
Voice and tone
Voice encompasses a brand's personality and point of view. Law firms are likely to have distinct preferences on how informal or formal they would like to come across to their target audiences. The style guide should specify whether content should be written in first person or third person, whether it should use active or passive voice, as well as any clichés that should be avoided.
Tone is specific to content type and may vary from piece to piece. For example, press releases and newsletters may be more formal while blogs and emails may have a more personable tone.
Formatting best practices
The formatting section provides guidance for designing your content. Consider what fonts and colors to use to provide your law firm's communications with a professional and consistent look. The guide can delineate differences for headlines versus body copy, as well as what text should be in bold. There are plenty of other considerations, including whether images will have captions and how references should be credited.
Types of content
Content comes in all forms, but not all of them may be suitable for your law firm and its prospective clients. The content strategy and style guide can outline the type of content that the firm's marketing efforts should focus on producing, such as press releases, blogs, infographics, ebooks and podcasts. It should also include the above details regarding tone, language and formatting for each piece.
Creating a well-designed content strategy involves researching your target audience. How will your content be available to potential clients at the right time and in the right place? Thinking about what you are promising to your prospects and how that affects them will help create a focused content marketing strategy.
Another crucial part of developing a marketing strategy is assessing your law firm's body of existing content and considering what future content should look like. It is also useful to examine the content and websites of competitors in order to gain further insights that may inform your own law firm's marketing strategy.
A good content strategy and style guide is an essential part of any marketing strategy. It is a constant work in progress that evolves through various additions and revisions. By adhering to their guide, law firms can encourage the creation of quality content that ensures their brand has a unified voice, along with messaging that possesses a consistent look and feel.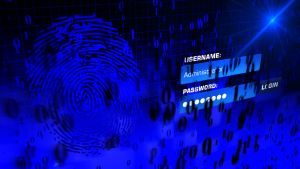 Over one million WordPress websites have been infected by a malware campaign called Balada Injector since 2017, according to cybersecurity firm GoDaddy's Sucuri. The attackers behind the campaign use all known and recently discovered vulnerabilities in WordPress themes and plugins to breach sites. They typically play out their attacks in waves once every few weeks,…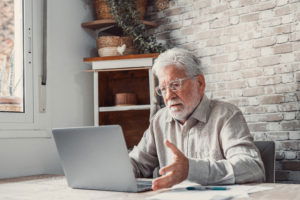 As a law firm marketing director, you understand the importance of SEO in driving traffic to your website and generating leads for your firm. However, convincing the partners of your law firm to invest in SEO can be a daunting task, particularly if they do not understand its benefits. Here are some tips on how…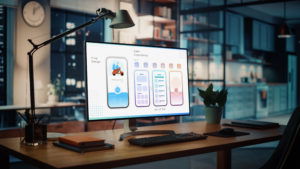 User experience, commonly referred to as UX, is an essential aspect of any marketing strategy, including law firm marketing. It encompasses everything that the user experiences while interacting with a product or service, including ease of use, accessibility, visual appeal, and overall satisfaction. The psychology behind user experience is a fascinating subject, and understanding it…