Future of Search: Google's PageRank in Popularity and Authority
The popularity of a website and its authority can differ significantly, affecting a firm's optimization goals for search engines.
Google, the leading search engine, incorporates a number of different metrics into the algorithm that determines the order of its search results pages. One of these metrics, PageRank, measures how many other websites link to a certain site and how many of those other websites have a high PageRank themselves. Simply put, the authority of a website is measured in part by how many other authoritative websites link to it.
Note that PageRank measures authority and reputation, not popularity. Certain types of content on the internet, like adult content, may have high traffic, but they will not have links from reputable websites. On the other hand, the website of a professional association or government agency may not have high traffic, but numerous prestigious websites will have linked to it, increasing its authority.
Legal marketers should focus on authority, not popularity. Links to a law firm's website, particularly from authoritative sites, increase its reputation and improve its ranking in search engine results pages. There are a number of strategies for increasing the number of authoritative links to a website, and they all depend on quality content. A firm might focus on providing informative answers to frequently asked questions on its website; other sites will be inclined to create links to help their users find information. Guest blogs and press releases can also encourage links, since other websites will link back to the original site to include the useful content on their own.
Attorneys and firms wishing to increase the reputation of their websites will find that the effort pairs well with the steps that bolster their own professional reputations. Their presence online should reflect the work they do to deliver positive outcomes for clients, network with colleagues and position themselves as experts in their fields.
However, the translation from reputation in one's field to reputation online does not happen automatically. It takes specific work. Firms will need to produce high quality content and make online connections to see results. The good news is that increasing the reputation and authority of a law firm's website has a measurable effect: a better position in search engine results pages. That position brings in more prospective clients.
In the online world, small firms and solo practitioners can compete on a level playing field with large firms simply by ensuring that their websites are good sources for authoritative information.
PageRank is just one metric in Google's complex algorithm to determine search results. The algorithm is what makes Google itself so useful, and it is constantly being improved.
Recently, Matt Cutts, Google's head of search spam, confirmed that authority is more important than popularity in search. He stated that changes are being made to focus even more closely on the quality of content in relation to a particular search query. According to Cutts, simply being a well-known site in a certain field will not have as great an effect as actual evidence that a site has something useful to offer users searching for a particular term. And in the future, quality content will become even more important for law firm websites.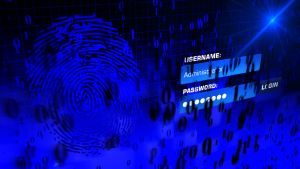 Over one million WordPress websites have been infected by a malware campaign called Balada Injector since 2017, according to cybersecurity firm GoDaddy's Sucuri. The attackers behind the campaign use all known and recently discovered vulnerabilities in WordPress themes and plugins to breach sites. They typically play out their attacks in waves once every few weeks,…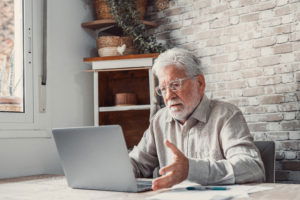 As a law firm marketing director, you understand the importance of SEO in driving traffic to your website and generating leads for your firm. However, convincing the partners of your law firm to invest in SEO can be a daunting task, particularly if they do not understand its benefits. Here are some tips on how…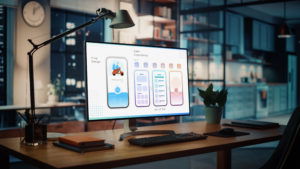 User experience, commonly referred to as UX, is an essential aspect of any marketing strategy, including law firm marketing. It encompasses everything that the user experiences while interacting with a product or service, including ease of use, accessibility, visual appeal, and overall satisfaction. The psychology behind user experience is a fascinating subject, and understanding it…