Going Beyond Marketing Jargon to Discover How SEO Helps Law Firms
The way people find a lawyer has changed over the past 15 years. According to a FindLaw survey, in 2005, 65 percent of survey respondents said they would ask a friend or relative when trying to find a lawyer, and seven percent said they would search on the internet. In 2014, 38 percent said they would look online while 29 percent said they would ask a friend or relative.
One out of three people will search the internet to find a lawyer, so law firms need a marketing plan to make sure their websites are easy to find.
To make sure law firms get the competitive edge in search results, they need to invest in a marketing campaign and search engine optimization (SEO). To get you started, read on to learn about the fundamentals of search engine optimization and online marketing.
The basics of SEO
Search Engine Optimization is what web designers do to make a website more attractive to a search engine, such as Google, so that a website will be at or near the top of the results of a search. If your website appears on the 10th page of search results, someone looking for a personal injury lawyer, for example, is not going to scroll through 10 pages and over a hundred listings to find your website. An SEO professional can help you improve your ranking and make it more likely that a potential client will land on your website.
Optimization allows the search engine to read and evaluate the content of a website, determining whether to include it in a user's search results. The more authority your website has, the higher on the list or results, it will appear.
Various analogies illustrate how SEO works. For example, you can compare your website to a book. You can find a website two ways – type in the URL or search for the website using keywords. You can find a book in two ways – get it off the shelf or type keywords into the library's computer. If the book is not categorized properly, you will not be able to find it. Likewise, if your website does not contain the keywords a potential client would use in their search, they will not find your website.
Goals of SEO for any law firm
The first goal of SEO for law firm is to increase the number of clicks a firm gets from user searches – or increase the organic traffic to the firm's website. By using the proper keywords, you can make users interested in the legal services you offer. The ultimate goal is to convert the user to a client. Therefore, your website must be user-friendly, informative and persuasive.
How to improve your ranking
Google does not reveal the algorithm it uses to rank websites, but several factors can affect the search engine results page (SERP) rankings and the likelihood of conversion of internet users into clients:
Keywords: An effective SEO marketing campaign will target specific keywords. What words is a potential client most likely to type in a Google search? The user may have been in a car accident, so they may type words like: car accident attorney or personal injury lawyer. Frequently, people will also specify a city. An SEO professional will focus on the keywords germane to the practice areas of your law firm.
Content: Quality content can boost how many times a law firm appears in a search results listing and the firm's SERP ranking. An SEO marketer can help you incorporate keywords into your practice area pages and blogs. For example, your firm will not only be listed if someone searches for a personal injury law firm but if someone searches for how much a personal injury claim is worth or how a lawyer proves fault in a trucking accident case.
Google My Business (GMB) page: If your law firm creates a GMB page, Google will list it as a local business, meaning it will show up more in local search results. Snippets of information, like client reviews, will also appear. An SEO expert will know the proper way to categorize your law firm. A common mistake is to list only as an attorney. By narrowing your practice to specify areas like personal injury, trucking accidents or product liability, your law firm will appear in more local listings.
Link building: SEO professionals use backlinks to improve a law firm's SERP ranking. A backlink is created when a webpage links to another page. The term link juice refers to the amount of positive ranking factor that a link passes from one page to the next. Bloggers and others will link to content on the firm's website that is useful or informative. The backlinks from authoritative websites not only help with a law firm's ranking, but they also drive referral traffic to the law firm's website. For example, an article may quote a lawyer on a legal issue and include a link to the firm's website.
Schema markup: SEO professionals use schema markup or structured data to increase a website's ranking. For example, a marketer inserts microdata into HTML, XML and XHTML-based documents and pages. This allows the search engine to understand the firm's website better. It also makes the firm's website stick out on a search results listing. A snippet about your law firm is accompanied by star ratings, and content information is more visible.
Results from SEO campaigns
A law firm should not expect immediate results from an SEO campaign. The process is like planting a tree or a garden. You do not get fruit or flowers the next day. You must tend the tree or garden and give it the nourishment it needs to grow. Following SEO practices and providing quality content on your firm's website will eventually produce more visitors to your website and more conversions of those visitors into actual clients.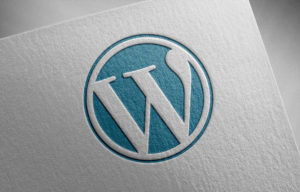 Are you looking to maximize your law firm's website's potential? You're in the right place. WordPress offers a wealth of plugins that can improve your website's functionality, from search engine optimization to online event scheduling. Here are five must-have plugins for law firms: Gravity Forms – Communication is key when it comes to your law…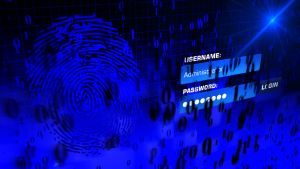 Over one million WordPress websites have been infected by a malware campaign called Balada Injector since 2017, according to cybersecurity firm GoDaddy's Sucuri. The attackers behind the campaign use all known and recently discovered vulnerabilities in WordPress themes and plugins to breach sites. They typically play out their attacks in waves once every few weeks,…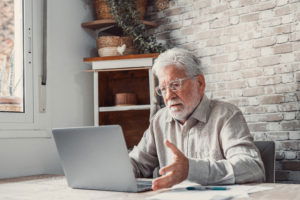 As a law firm marketing director, you understand the importance of SEO in driving traffic to your website and generating leads for your firm. However, convincing the partners of your law firm to invest in SEO can be a daunting task, particularly if they do not understand its benefits. Here are some tips on how…