Google Tools For Page Experience Audits for Your Law Firm
With numerous Google updates affecting your law firms' websites, it is vital to stay on top of updating your site. A firm's site is key to retaining and sourcing new clients, and you cannot let the new algorithm rules affect your traffic.
Recently, Google introduced Core Web Vitals, gave out some tips and tactics, and promised more to come. One of the things they added last year was page experience-specific metrics. Click here to refresh your memory about the metrics.
Now, Google has a new box full of valuable tools your law firm can use to tweak your website page experience, and in the process, increase your rankings and retain and convert more clients.
What Happens on a Website Page Matters
In 2020 we learned that Core Web Vitals measured how healthy your firm's website is from the point-of-view of search and page experiences. Simply put, are user experiences good or bad. Does the website function well, do the pages load quickly, is the site responsive on different devices and is the website user friendly? While these may be tough questions, their answers can point out what needs to be done to improve the firm's website experience for users.
Google announced that the Core Web Vitals were going to be used as a ranking factor. Finally, in June of 2021, the Core Web Vitals are now being used as a ranking factor for mobile. Desktop updates are coming soon.
What Tools Do You Need?
Google suggests the best page audit tool is the Web Vitals Loop (see diagram). Google outlines how you can most effectively audit, prioritize and address gaps in user experience.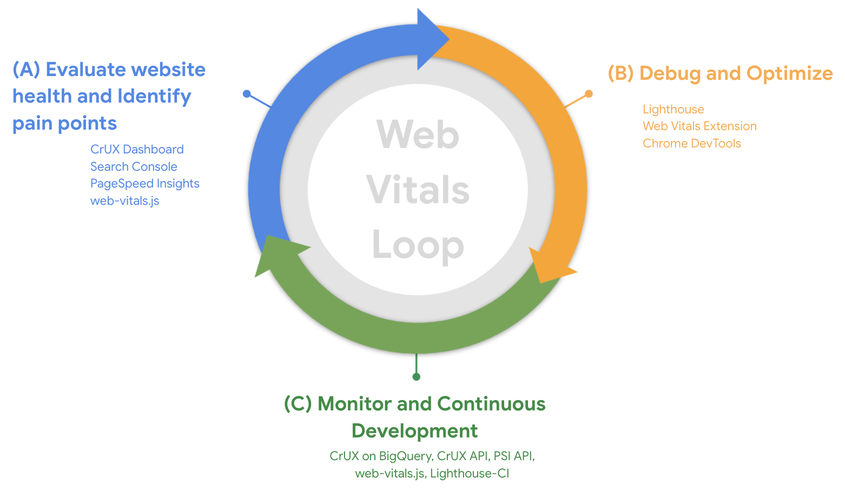 Image source: Google
This may sound easy enough, but there are times when you start tweaking things on the firm's website that you wonder if you are doing it right. Here are some ways to make the firm's website easier to evaluate on a daily basis.
• Evaluate the firm's website every day and identity any issues. Is the traffic good? Is it increasing? Is it converting? Are some pages virtual magnets for traffic? Are some pages underperforming? Are site visitors hanging around, or are they checking in and checking out quickly? Is the website loading fast? What does the mobile website look like? How does it perform? Answers to these questions can help you adjust content on your law firm's website.
• Debug and optimize. When you have done the daily inventory, start working on the website. Fix things that are broken, like links. Figure out why some pages perform better than others. Check your calls-to-action and see if they are performing. There is nothing worse than having a call to action that does not work.
• Monitor and continuously develop your site. Spend time visiting the firm's website as if you were a visitor and needed legal advice or wanted to talk to an attorney. Check all the links on all of the pages. Was the experience you had good? Easy? Informative? Or was the site and/or pages slow to load? Are there any broken links? Did the call-to-action work? You want visitors to stay and convert. Fix anything that could drive them away.
As with any website improvement metric, if you do not do it on a consistent, day-to-day basis, the firm's website can experience a regression in performance. However, if the site is monitored and worked with daily, keeping page experience for each page first and foremost on the Must Fix List, the firm's ranking should remain fairly consistent.
Extra Tips to Tweak Your Firm's Website
Some extra tips to tweak the firm's website include:
• Focus on content. Implement different types of content, both written and video content. Your content should answer your audience's questions. Focus on common legal issues, costs involved, how a case can go to trial, how a claim can be settled outside of court, how an attorney handles legal matters and more.
• Ensure your content is well organized. Your published content should be well organized for site visitors. Make sure it is well-curated and organized, and anything can be found easily.
• Focus on website experience. Keep in mind that the load speed of the firm's website, while a critical issue, is not the only thing you need to pay attention to while fine-tuning the site. You want an overall terrific website experience.
While this may sound like a lot of work, it is will ultimately enhance your Google rankings. Your firm's website will be a leader and stand out for its quality, have more visitors and convert more traffic.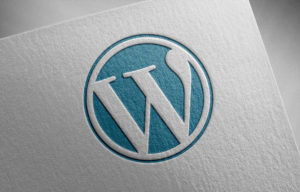 Are you looking to maximize your law firm's website's potential? You're in the right place. WordPress offers a wealth of plugins that can improve your website's functionality, from search engine optimization to online event scheduling. Here are five must-have plugins for law firms: Gravity Forms – Communication is key when it comes to your law…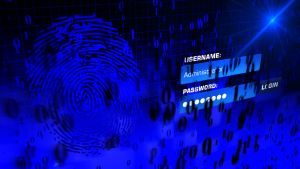 Over one million WordPress websites have been infected by a malware campaign called Balada Injector since 2017, according to cybersecurity firm GoDaddy's Sucuri. The attackers behind the campaign use all known and recently discovered vulnerabilities in WordPress themes and plugins to breach sites. They typically play out their attacks in waves once every few weeks,…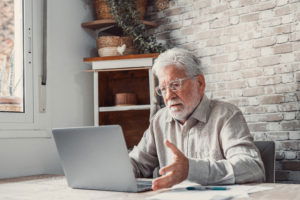 As a law firm marketing director, you understand the importance of SEO in driving traffic to your website and generating leads for your firm. However, convincing the partners of your law firm to invest in SEO can be a daunting task, particularly if they do not understand its benefits. Here are some tips on how…