Hitting the Links: Link Building and SEO for Lawyers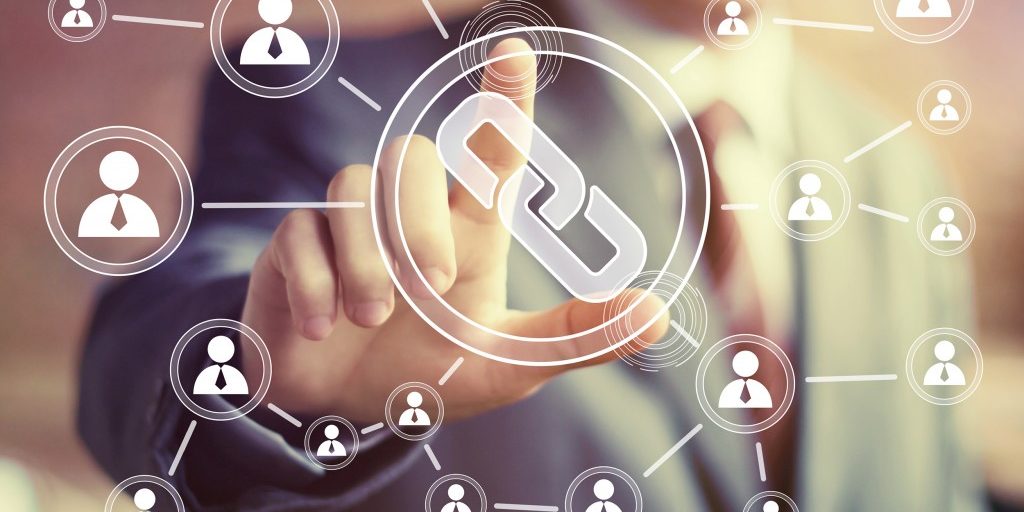 Jason Bland, co-founder of Adviatech Corp. and Bigger Law Firm magazine, on the lessons learned from recent upheavals in Google search standards, and on how to build a more visible website now.
Bland starts our interview about link building with a story that is not at all about link building.
He tells me about a client who recently got a huge boost in traffic to his website. "This lawyer has incredible notoriety with journalists," said Bland. "He has been quoted in USA Today, the Wall Street Journal, and other local and national publications."
Recently, a simple mention on USAToday.com yielded the small firm a nationwide page one, rank one placement on Google for their practice area.
Bland explained how that worked. USA Today published an article online that mentioned the lawyer's name and the name of his law firm. No link to the lawyer's website, just a citation in the body of the article. According to Bland, Google can take that text and relate it to the firm's Google+ page, which is linked to the firm's website.
And that is how a national news site simply saying a law firm's name can be powerful stuff.
Before everyone runs out to call USA Today, it is important to know that this firm also has a strong, ongoing link building practice that keeps its site consistently high in search result rankings to begin with.
For Bland, this is a story about the power of quality that is emerging in Google's algorithms. Any firm that wants a page one, rank one website has to embrace the principle of quality. And applying it to link building is the first step toward a better ranking and more leads.
BLF: Why do law firms need an up-to-date understanding of link building?
Bland: What works in link building has changed considerably, even in the last six months, and definitely in the last three years.
If you're thinking about the old days of, "How many times can I hyperlink "personal injury lawyer" on a hundred different pages?"that isn't going to work anymore. In fact, now it could work against you.
BLF: But links are still important, right?
Bland: Matt Cutts (Head of Webspam at Google) has said in several interviews that links are still at the center of the PageRank algorithm.
BLF: What has changed?
Bland: It is no longer a quantity game. Many law firms still buy into bad programs that promise 50 or 100 backlinks every month. And that will get them penalized.
We've seen that. We've had to fix that. These firms paid for 50 or 100 backlinks per month, but the links are of terrible quality. Eventually Google notices and penalizes the website with a manual action. Now they have to pay a company like mine to go through and disavow each bad link.
It's all about the quality of the links. Google rewards links from respected sites. Building a portfolio of high-quality links is the best way (along with delivering strong content on a website) for law firms to get to and remain at the top.
BLF: So in terms of links, there are things we know that absolutely work to get law firms to page one, rank one.
Bland: Natural links are at the top of that list. A natural link is one that is created without solicitation. Someone sees something on your law firm's site and links to it. You can facilitate that by creating linkable content -- things like reports and infographics. Items of interest.
No one with a high-quality website is going to link to your profile when you publish about being listed as a SuperLawyer. That's a good press release, but you need something that has more universal value to get a natural link. E-books, reports, charts and studies, are all great natural link attractors -- or, as search experts say, link bait.
BLF: When your clients undertake community activities that are related to their practice areas, does that help them rank well?
Bland: Absolutely. If a lawyer is giving a presentation for Autism Speaks, AutismSpeaks.org may write that the lawyer is speaking at a local event. They link to his site, and that's a very solid, relevant, completely natural link.
That's actually number two on the list of what works -- community involvement. Post an event, post a seminar, sponsor the Walk to End Alzheimer's or any other organization that relates to yourpractice areas. There are some personal injury law firms that will give a $5,000 scholarship to a kid that has a birth injury or was in a car accident. And that's nothing when you think about TV, which can cost thousands of dollars per week for off-peak ads.
BLF: How else can you get natural links?
Bland: You shouldn't only have a link building campaign anymore. You should have a marketing campaign that gets links. That's a distinction that a lot of firms need to adopt.
Here's an example we've seen -- a personal injury law firm did this. They did outreach on properly installing a car seat. The firm had an app made. So they told people to download the app, properly install their car seats and then share a photo with the firm's Facebook page. And then the firm could pick a photo contest winner and give out a gift certificate.
Firms need to stop looking at quantity, and start thinking of ways to get people to naturally like and link to what they're doing. A good, creative idea will yield the links and citations they need and, possibly, unsolicited press coverage.
BLF: Are there things firms can do in tandem to make those ideas take off and become good quality links?
Bland: Do paid promotions for the activities that you want people to naturally discuss. If you're doing a campaign about car seat safety, run a pay-per-click ad. Or write a story about car seat defects and amplify it on Taboola or Outbrain. Those links will get traffic, and that traffic will hopefully start the online conversation.
We use Outbrain for many of our clients. Every time Outbrain promotes an article, it's a nofollow, because it's a paid ad. But the pages that get amplified rank better. Because once visitors are there, they do share the page, post it on their Google+ page or link to it.
BLF: It sounds like Google says, "Be excellent, and the rest will come," but it seems like the answer really is, "Be excellent and then promote that excellence."
Bland: That is a perfect way of putting it.
BLF: Let's talk about things Google considers to be webspam -- for example, the mention of excessive guest blogging. Can a lawyer still do a guest spot in Forbes?
Bland: Guest blogging still works. It's still effective and people still do it.
"Excessive" really comes down to relevance and quality. I have a hard time getting personal injury firms to be relevant in Forbes, but there are hundreds of highly popular networks that want content ... especially legal content. Don't write a blog or article and blast it out to anybody that will take it. Be a contributor. You should build a relationship with a few high-end sites and provide them with high quality content.
BLF: What about paid links? Does Google now consider those to be webspam?
Bland: Well, it depends. This is one place where Google says one thing and does another.
Google says that all paid links have to be a nofollow. But that's not true for the big directories -- YP.com, Citysearch, Yelp. To Google, it's okay if you pay YP.com $250 for a link. You're buying a listing in name, but really, you're buying a link.
And the reason -- this is my personal conspiracy theory -- the reason that I think Google doesn't require the nofollow on some of those large paid sites is because they use data from those sites as part of their local ranking algorithm.
It's a double standard.
BLF: How do you know the difference between a good directory and a bad directory?
Bland: If it looks shady or if it looks like a long list of random links, then it's probably not worth your money.
Look for supporting content. If you're on a San Francisco directory and they have restaurant reviews and movie times along with small business listings -- that shows that it's more than just a way to sell cheap listings. Ask yourself, "Will I get relevant traffic?" If the website looks like it could drive relevant traffic to your site, then it may be worth buying a listing.
BLF: What about fraud and cheating -- firms that are still using buying spots in those low-quality directories, even though it is against Google's standards?
Bland: There's a lot of that. Google is still giving value to many websites that are cheating. In some major cities and high profile practice areas, we are seeing page one rank one websites with 25 to 30 percent spam in their link portfolios.
Google is still catching up to enforcing its own standards, so right now, a lot of cheaters are getting market share.
BLF: So why not just cheat?
Bland: Because occasionally Google catches something, and then you see massive fallout. After a shakedown, like a big Panda update or a big Penguin update, we see a lot of the competitors' websites just disappear from the rankings. It can devastate a firm's flow of new clients.
BLF: What else should law firms be doing besides link building?
We study page one rank one firms in different markets, and we've found several universal commonalities.
The first one is that these sites always have a lot of pages of content.
Secondly, almost always, they have a lot of followers and/or reviews on their Google+ page.
What these page one rank one firms don't share is large Facebook and Twitter followings. We've seen page one rank one firms with 10 Facebook followers, and some with 1,000+.
I'm led to believe that Facebook adds little value to your website in terms of ranking results from followers. When Google hints that the rankings take social into consideration, it's saying they take Google+ activity into consideration.
SIDEBAR
---
10 to Try
We took Bland's suggestions and matched them up against what other SEO experts are saying. Here are the top recommended tactics that any law firm can use to boost a website's search ranking.
1. Broken Link Building Experts call broken link building one of the most underused white-hat SEO tactics. The idea is to search the internet for broken links -- perhaps someone is linking to a law firm in your practice area that no longer exists -- and contact the webmaster to suggest that the site link to your website instead. This may sound like a lot of work, but inexpensive software can find the links for you.
2. Blog Comments Blog comments have long been considered worthless spam. But SEO experts agree that if done sparingly and correctly, blog comment links can benefit your website. If you follow a blog and participate in the comments regularly, you can post a link that is directly relevant to the article you're commenting on -- perhaps a blog post about a similar case you've handled.
3. Video Bland tells us that video can be great linkbait. An interesting video embedded on your website (and properly promoted) can get people linking to your website.
4. Directory Listings Although Google professes its disdain for paid links, experts agree that a strong portfolio of high-quality directory listings should be part of any strategy for a small business website. Hit up the usual suspects, such as Yelp, YP.com and Angie's List, and then go for the small business listings in reputable local publications. In a major metro area, this could include up to 30 or 40 sites.
5. Podcasting Podcasts help because they're a different medium, and they provide a high-quality link from Apple. Podcasts are also content that firms can submit to other directories and aggregates that can then link back to their websites.
6.Website Awards Law firms can submit their websites to design competitions, and if the firm is included in the nominations, they will get links from competition portfolio websites.
7.Content Distribution Get a designer to create an infographic that people might find interesting. Write a great blog and then get it picked up by blog aggregates. Put together an intriguing article and promote it on Outbrain. Content marketing can still yield a lot of links in a short amount of time, if done well.
8 .Press Releases This is another example of a tactic that can be seen as spam if done incorrectly. Don't use a press release to hyperlink the keyphrase "wrongful death attorney" to your website. But do use press releases for real announcements and to get your law firm's name out there. Your website can benefit.
9. Guest Blogging If you have a chance to guest blog on a high quality website - do it! Experts agree it's okay to guest blog occasionally, even if Google has started to grumble about it. Just be sure to stick to the essential quality standards -- write well, and focus on providing information. Don't make it an ad about you.
10. Creative Campaigns Think of an idea that relates to your practice in some way - it might be texting and driving, or co-parenting skills - and create a campaign around it. Host an event, create a contest, give away a scholarship. Promote your campaign online and be sure to link it back to your website.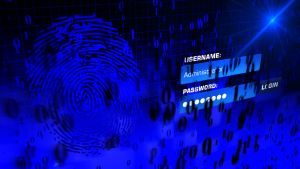 Over one million WordPress websites have been infected by a malware campaign called Balada Injector since 2017, according to cybersecurity firm GoDaddy's Sucuri. The attackers behind the campaign use all known and recently discovered vulnerabilities in WordPress themes and plugins to breach sites. They typically play out their attacks in waves once every few weeks,…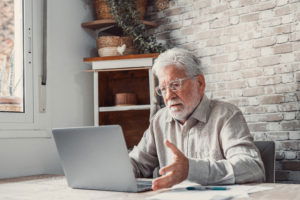 As a law firm marketing director, you understand the importance of SEO in driving traffic to your website and generating leads for your firm. However, convincing the partners of your law firm to invest in SEO can be a daunting task, particularly if they do not understand its benefits. Here are some tips on how…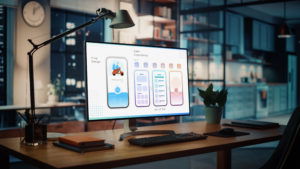 User experience, commonly referred to as UX, is an essential aspect of any marketing strategy, including law firm marketing. It encompasses everything that the user experiences while interacting with a product or service, including ease of use, accessibility, visual appeal, and overall satisfaction. The psychology behind user experience is a fascinating subject, and understanding it…