How a Law Firm Can Use Instagram Effectively
Many law firms take advantage of the opportunities offered by social media. These firms make Facebook, Twitter and LinkedIn part of their marketing strategy. However, one form of social media that remains untapped among many law firms is Instagram. With 500 million daily active users, law firms can draw on Instagram to build followers, engage potential clients, recruit talent and build the law firm's brand.
Instagram 101
Instagram is a mobile application that allows a user to capture and edit photographs or videos on a tablet or smartphone. A user can share photos or videos on Instagram and other social media platforms, such as Facebook and Twitter. Users can follow what other people post, or they can send private posts to select users. Businesses, including law firms, can use Instagram to promote themselves and gain customers or clients.
Engaged users
What makes Instagram so valuable is its high engagement rate among users. Instagram outpaces Facebook and Twitter in median engagement across all industries. According to studies by webstrategies.com, for Instagram, the median engagement across all industries is 1.73 percent. That tops Facebook with 0.16 percent and Twitter with 0.046 percent. According to Instagram's Business Blog, 50 percent of people who use Instagram follow a business, and 60 percent learn about a product or service on Instagram.
Instagram objectives
Law firms can build followers and earn engagement on Instagram:
Branding: Law firms can use Instagram as a branding tool. Photos and videos on Instagram can show a law firm's personality. It allows clients, potential clients and others to get to know the firm on a personal level. A firm can include personal stories about its attorneys and its clients, give alerts about law changes or let people know when they should seek legal services.
Recruitment: Law firms can use Instagram to recruit lawyer talent. Most Instagram users are under the age of 35. A law firm can share photos and videos to give a peek at daily life at the firm. For example, a firm can post videos of company events. Instagram can show the firm's commitment to social causes, a lure for young lawyers.
Community commitment: Law firms can get followers by posting videos and photos of involvement in the community and with charitable causes. The posts may show lawyers in the firm participating in walks or donating their time to legal clinics.
Setting up an Instagram account
Facebook account: If a law firm does not have a business Facebook account, the firm should set one up.
Instagram app: A mobile app is used to post on Instagram. Users with iPhones go to the App Store, while Android users head to Google Play Store.
Instagram account: Create an account using the law firm's email address.
Profile and username: Create a username and password. Use the firm's name or something very similar. Instagram will automatically generate a username based on the name used on the account, but the firm can change the username by following a few prompts.
Following: Choose people the firm wants to follow on Facebook and from the firm's contacts.
Profile photo: Upload a profile picture. The picture may be the firm's logo. If a lawyer is the face of the firm, the lawyer can use a professional headshot.
Completing profile: Tap on the profile button to display the account. Tap on the "Edit Your Profile" button to complete the profile information. Type in a bio and contact information. In the bio field, summarize what the firm does and its location. Post a URL directing users to the firm's website.
Facebook link: Link the Instagram account to the firm's Facebook page. Facebook acquired Instagram a few years ago, so there is more integration between the two platforms.
Start posting: A post includes a place for a caption, a brief story and hashtags.
Home screen
The first screen that is visible on Instagram is the home page. At the top, there is a camera button to tap to begin sharing videos or photos. Also, at the top is a paper airplane button that allows the firm to send and receive direct messages.
On the bottom of the screen, a house button allows the firm to see the latest photos from accounts the firm is following. A magnifying glass button allows the firm to search for accounts, people, places and hashtags. The square with a plus sign is a camera button the firm uses to upload and share videos and photos. A heart button allows the firm to see the most recent likes and comments to photos. A circular photo (profile) button gives the firm an account of what the firm has posted and access to the settings menu.
Tips for using Instagram
How can a law firm use Instagram effectively?
Strategy: A law firm should set goals before posting its first photo or video on Instagram. The firm can establish a planning committee to set goals, establish who is to be responsible for posting and decide how often to post. The firm should include young associates who are active on Instagram and other social media platforms in the planning and assign one of the associates the task of posting on Instagram.
Sharing content: Instagram is a place for a law firm to share blogs, articles and videos across all social media platforms. Using emojis is a way to showcase the firm's personality. A law firm can share tips to get Instagram users interested in its services. The firm can discuss hot button legal topics, emerging issues or recent changes in the law.
Culture: A law firm can use videos and photos to give a glimpse of life at the firm. Bios of lawyers in the firm humanize the firm. The firm can give the appearance of a place lawyers want to join and clients trust with their legal problems.
Hashtags: A law firm should make effective use of hashtags. A law firm should include hashtags in captions to videos and photos. The firm should include general hashtags, geographic hashtags and branded hashtags with the firm's name or practice areas. The addition of hashtags allows more Instagram users to see the law firm's posts.
Results
Effective use of Instagram takes time and planning. When incorporated effectively, a law firm's use of Instagram can achieve successful goals. It can portray a firm engaged in the community, forward-thinking in its approach to problems, and knowledgeable in its area of the law. The result can be more engagement from clients and potential clients, more users turning to the firm for legal services, and new lawyers expressing interest in joining the firm.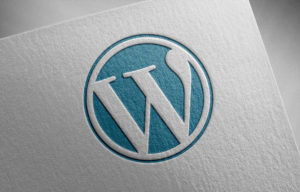 Are you looking to maximize your law firm's website's potential? You're in the right place. WordPress offers a wealth of plugins that can improve your website's functionality, from search engine optimization to online event scheduling. Here are five must-have plugins for law firms: Gravity Forms – Communication is key when it comes to your law…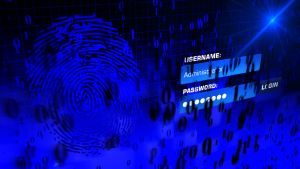 Over one million WordPress websites have been infected by a malware campaign called Balada Injector since 2017, according to cybersecurity firm GoDaddy's Sucuri. The attackers behind the campaign use all known and recently discovered vulnerabilities in WordPress themes and plugins to breach sites. They typically play out their attacks in waves once every few weeks,…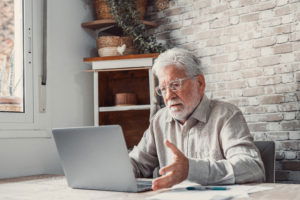 As a law firm marketing director, you understand the importance of SEO in driving traffic to your website and generating leads for your firm. However, convincing the partners of your law firm to invest in SEO can be a daunting task, particularly if they do not understand its benefits. Here are some tips on how…