How Law Firms Can Generate Positive Client Reviews
There is nothing more satisfying than getting a positive review on Google My Business (GMB). It lets law firms know they are doing the right thing and provide good customer service and a good product. However, despite how vital and relevant a good or a bad review is, many businesses do not pay that much attention. This includes law firms, and if a review is negative and left long enough without a response, it can hurt the firm's reputation.
Getting positive legal service reviews can be challenging, depending on the nature of the service provided. Reviews for criminal defense issues or marital problems can be challenging to write, let alone put online. However, the timing of asking for reviews is something to consider. Law firms should ask clients for reviews when they know their clients are happy with the firm's service. If you wait, former clients may not respond with a review or not provide a noteworthy review of the law firm's services.
Why Reviews Are Important
Reviews are critical but often forgotten or overlooked by many law firms. The focus is usually placed on working on cases and taking them to a successful conclusion. However, reviews are just as critical. Reviews matter because 84 percent of consumers trust reviews as personal recommendations when deciding what business to work with – a fact that applies to those seeking legal counsel.
Interestingly, 70 percent of potential clients indicated a willingness to deal with a law firm that is not close to where they live if the reviews for another firm are much better. Positive reviews help your firm be ahead of the competition.
How to Get Good Reviews
How does your law firm get those positive reviews? That can be tricky, but we have found some methods that may help.
One of the first things you need to provide to a client is sterling, review-worthy service. Quality service usually results in a client willing to post a positive review of your firm. This can be difficult, depending on the type of service provided, but doing your level best by providing a supportive response to the client's issues goes a long way toward a happy client.
One of the things many law firms overlook is creating profiles on top-tier review sites. Use the popular review sites as not only do they host reviews, but they also help drive valuable traffic to your law firm's website. That matters because Google looks for positive reviews when assessing which businesses (law firms) rank in the search results. Put another way, generating reviews is an essential part of your firm's search engine optimization (SEO) toolkit.
We mentioned GMB earlier. It the number one platform when looking for law firm reviews. It is a free platform where businesses (law firms) can post their information, spawn reviews and publish relevant content. It is easy to set up a GMB profile that can be shared with clients.
Another platform worth considering is Bing Places. Positive reviews generate higher rankings in Bing's organic results. Combining Bing Place and GMB reviews can help to drive even more traffic to your firm's website.
Other Review Posting Places to Consider
Other places that host reviews, specifically for law firms, include Avvo, Facebook and Yelp. Avvo is solely for reviews relevant to the legal industry and allows users to find reputable legal representation in their area.
Avvo is an excellent place to publish a profile of your law firm, as is Yelp, even though it is not the most popular site, thanks to its push to sell services.
Perhaps the best place for publishing reviews is Facebook. Many law firm clients are usually already on Facebook, so when creating a law firm Facebook page, ensure the firm's information is accurate and current. When you ask for a client review, send them the link to the firm's Facebook page.
You can also actively remind people to provide a review by sending a text with their permission or sending an email. Most firms send emails thanking a client for their business and, at the same time, ask for a review. Provide a client with links to the places you would like a review posted. Save them the effort of looking for a link which they may not remember to do.
The most important thing you can be doing to make sure your reviews are, well, review worthy is to monitor every one of them as often as possible. If there are issues, promptly and professionally respond. Negative reviews can end up costing a firm as many as 30 clients. Be proactive about the firm's reviews.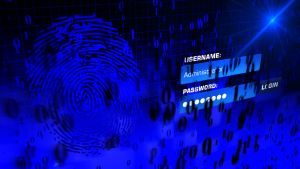 Over one million WordPress websites have been infected by a malware campaign called Balada Injector since 2017, according to cybersecurity firm GoDaddy's Sucuri. The attackers behind the campaign use all known and recently discovered vulnerabilities in WordPress themes and plugins to breach sites. They typically play out their attacks in waves once every few weeks,…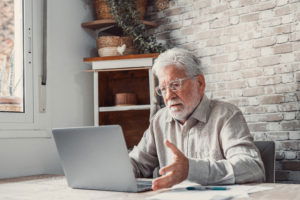 As a law firm marketing director, you understand the importance of SEO in driving traffic to your website and generating leads for your firm. However, convincing the partners of your law firm to invest in SEO can be a daunting task, particularly if they do not understand its benefits. Here are some tips on how…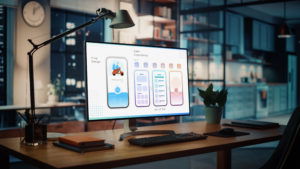 User experience, commonly referred to as UX, is an essential aspect of any marketing strategy, including law firm marketing. It encompasses everything that the user experiences while interacting with a product or service, including ease of use, accessibility, visual appeal, and overall satisfaction. The psychology behind user experience is a fascinating subject, and understanding it…