Turn Testimonials Into SEO Success for Your Law Firm
Garnering customer's trust is incredibly valuable for businesses, especially law firms. Therefore, testimonials are highly valued for law firms as a legitimate, honest credibility boost that communicates confidence to existing and prospective clients.
Internet users rely on testimonials for various reasons, ranging from informing a major purchase decision to hiring an attorney. Additionally, testimonials are a search engine optimization (SEO) goldmine.
Why Are Testimonials Important to Your Law Firm?
Marketers and many business owners have realized that testimonials serve the purpose of influencing customers or clients into making purchasing decisions.
Making testimonials readily accessible on the firm's website and its content adds information and credibility, boosting the SEO value.
How Are Testimonials Important to SEO
Client testimonials in the SEO process are derived from three linked categories: a user's experience, domain authority, and search engine results (SERP rankings).
User Experience: The content of testimonials may be used on solution pages, product pages, blog posts and landing pages.
Domain Authority: Your law firm's reviews via a third-party site increase the firm's domain authority in relation to specific keywords and fields.
Search Engine Results: For the SERP rankings, a testimonial indicates your law firm's website performance and boosts your brand visibility by ranking on third-party sites.
It is essential to know that Google rewards transparency and law firm credibility. This is seen in how it incorporates reviews into SERPs. A recent report by 2020 Crowd Views found that 69 percent of potential buyers/clients use the vendor website as a primary source of information.
Google views client reviews as a source of credibility. Reviews and credibility go hand in hand. As more people review products or services, more people will also be searching for a "product + review."
Testimonials also benefit long-tail keyword searches. Search is becoming more effective at understanding and reacting to language patterns.
Where to Use Testimonials
One of the best places to share law firm testimonials/reviews is on Google My Business, as this results in a global listing of your law firm. If you want more testimonials, always ask law firm clients to review you, your firm, and the service. Make it easy for them to do that by providing a template to fill out, including keywords to use to aim for the most relevant authority for your law firm.
Content
Testimonials are a source of repeat questions and other similar statements. What you are being told in reviews holds the key to improving your services. Collecting this kind of information helps to shape the law firm's keyword strategy and content.
Competitive Comparison Pages
The information in testimonials and reviews is not just helpful in developing keywords; it is useful if a prospective client does a competition search – such as Law Firm A versus Law Firm B. To lead competitively in the search results, choose testimonials where your law firm shines compared to the competition. You can even create competitive comparison pages to boost your firm's SEO value.
Use Testimonials Wisely
Some testimonials are more valuable than others, meaning you do not have to use all of them. Choose wisely. Is the testimonial in line with the law firm's message to visitors? Is the testimonial's author well known in the industry? Is the review on a social media platform? Is the review well written, easy to read, and relatable?
Respond to Testimonials and Reviews
Do you respond to your firm's reviews? If so, you are on the right track. If not, you are missing out on a search opportunity. Google looks for engagement and response because they indicate trust and brand inclusion.
Branding
Remember to lead the recognition bandwagon with branded keywords. Your product category – for example, criminal defense DUI X & Y Law Group – together with your brand name (law firm name).
Test
Test what strategy will resonate with your audience and which ones could result in a higher conversion rate. Which revies do your clients like?
Testimonials are a great SEO gift. Use them wisely. Search engines value authority and want to recommend only the most trusted and credible businesses and law firms.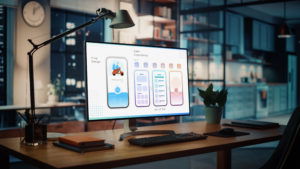 User experience, commonly referred to as UX, is an essential aspect of any marketing strategy, including law firm marketing. It encompasses everything that the user experiences while interacting with a product or service, including ease of use, accessibility, visual appeal, and overall satisfaction. The psychology behind user experience is a fascinating subject, and understanding it…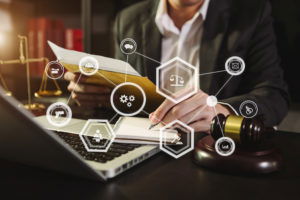 With each New Year, businesses and law firms alike look for ways to improve their practice. We wanted to know what some of the nation's top law firms were working on for 2023… so we asked them! Here's what law firms are doing to build bigger (and better) law firms in 2023.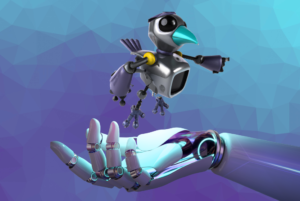 OpenAI's ChatGPT bot has been generating a lot of buzz. But can it generate unique content, over, and over, and over again? To find out, we created a fictional character named Larry, the Hairy Canary and asked ChatGPT to write a poem… and then another poem. And then another. Over the course of our tests…