Law Firms Want a Trustworthy Website, but What About Google's Algorithms?
Law firms strive to create professional and attractive websites. For clients to hire them, law firms need to have a trustworthy website. However, a trustworthy site is also important to Google and its algorithms. A trustworthy site makes a difference, not only in the rankings but also in the number of clients the firm may garner. This an important consideration because Google's can reduce a law firm's visibility if it considers its site to be untrustworthy.
Over the last few years, Google has released algorithm updates meant to make the search engine more discerning when evaluating the trustworthiness of websites that may impact customers' financial and physical health.
Google refers to websites in industries that can affect customers this way as "your money or your life" industries. This refers to financial, health, insurance and legal websites. This added attention translates to more scrutiny.
Elements of a trustworthy website
What does a law firm website need to do to be considered trustworthy and rank well in Google's search engine? According to Google, there are several things a law firm can do to make sure the website is trustworthy.
Fresh content
First, keep the content up to date and properly cited. Google can tell if the claims being made on a law firm's website are in sync with best practices and current legal industry laws.
That means if there is information on the law firm's website that contradicts the information given by government websites or other authoritative websites relating to the legal industry, the firm's website could be seen as an untrustworthy source. If the search engine believes the firm's website contains misinformation, it may reduce the site's visibility in organic search. Outdated content is the most common way a law firm website can be penalized.
To stay up to date, regularly update and audit the firm's website information. This includes pages relating to the firm's news items, practice areas and all attorney biographies. Rewrite or update all content regularly and link to an authoritative source, as this can increase the law firm's website trustworthiness.
Display qualifications and credentials
Another way to increase the trustworthiness of a law firm's website is to include all staff members on the site by introducing a "Meet the Team" page. This page features profiles of all the attorneys and staff and their experience, memberships in professional organizations, and qualifications.
Get mentions and links
Remember that Google searches and ranks every single page of a law firm website. Therefore, every page that features legal information should be attributed to and linked back to the individual in the firm who is the most qualified source for that information.
If the law firm is mentioned on other websites, like legal publications, make sure to link that content. If members of a firm's staff have profile pages or directories where they are listed, this increases trustworthiness.
From being listed in professional associations and directories, move to the next step of writing for legal publications, publishing news releases and writing for trade publications about cases the firm, or an individual attorney, has handled. This can garner links and mentions from other trustworthy websites and increase the firm's authority and trustworthiness.
Other tips
Google is looking to filter out lead-generation websites. When Google filters out these websites, it does not want to filter out actual brick-and-mortar businesses like your law firm. Google will look for evidence that a law firm's website represents an existing location or a client-facing business.
When filtering out lead-generation websites, Google will look for signals that indicate a site is an actual business. These signals include:
• Does the company have a Google My Business account with a specific location?
• Is there a "Contact Us" page with a location?
• Are there reviews and testimonials?
• Are social media pages like LinkedIn linked to the site?
• Does the firm have a presence in local media?
• Is there a presence in local directories, using correct contact information?
But implementing the above guidelines, law firms can keep their websites trustworthy in Google's eyes. Staying current, building links, displaying credentials and updating contact information, law firms will see their online presence improve.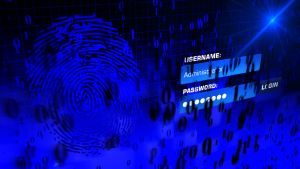 Over one million WordPress websites have been infected by a malware campaign called Balada Injector since 2017, according to cybersecurity firm GoDaddy's Sucuri. The attackers behind the campaign use all known and recently discovered vulnerabilities in WordPress themes and plugins to breach sites. They typically play out their attacks in waves once every few weeks,…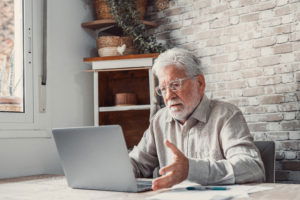 As a law firm marketing director, you understand the importance of SEO in driving traffic to your website and generating leads for your firm. However, convincing the partners of your law firm to invest in SEO can be a daunting task, particularly if they do not understand its benefits. Here are some tips on how…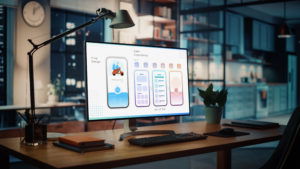 User experience, commonly referred to as UX, is an essential aspect of any marketing strategy, including law firm marketing. It encompasses everything that the user experiences while interacting with a product or service, including ease of use, accessibility, visual appeal, and overall satisfaction. The psychology behind user experience is a fascinating subject, and understanding it…