How to Create a Successful Content Marketing Plan for Law Firms
The key to successful law firm marketing is not using just one or two ideas. It is a mixture of approaches that ultimately blend and create a successful marketing plan for your firm. Content marketing is a huge part of your firm's marketing plan.
Here are ten steps to set you up on the content marketing path:
Focused Content Strategy
Your law firm's content strategy needs to be clear and focused with a stated goal and timeline. Remember to not go overboard. Too much of a good thing will not always give the results you anticipate.
Content Guidelines
When creating content guidelines, ask yourself these questions: Where will the content go? What should you highlight about your firm?
Content guidelines with a stated intention and direction let writers, designers, and contributors know what they need to focus on. A guideline should include things like what grammar and writing style should be used, what design techniques should be utilized and more. A well-designed content guideline should let everything come together seamlessly.
Create a Content Calendar
A content calendar outlines the content elements needed for each step in the marketing plan. This is crucial information because it designates due dates, publication dates, promotion dates and even when it is time to refresh content.
This helpful tool is something to update continually and stick with to ensure you hit the goals set out in the calendar.
Have an Efficient Content Workflow
Part of working with a content calendar is also having an efficient workflow. Timing needs to be balanced enough for everyone working on content to do their assignments on time, leaving space for potential hiccups. This brings up another critical point. Make sure the time to create and publish is also included as part of the marketing process.
Have an Optimized Website
Your law firm website is the next thing to pay attention to. The design and structure of your site are critical. Remember, the primary purpose of your site is to gain new clients.
Ask yourself the following questions: Is what you offer clear? Is there another way to make it even better? It is obvious what you are trying to convey to visitors? Can visitors find what they need on the firm's website? Is the website clear, actionable and dynamic?
Focus on Long-Form Content
Your firm is ready to publish content if you are happy with the content strategy, guidelines, content and site optimization. Focus on long-form onsite content. The long-form content should be optimized with your target keywords to help your site rank well in Google search results.
Distribution and Repurposing 
Marketing never stops; there is always something to do. You would not just focus on creating great content. You would also take existing content and repurpose it.
Content is best kept fresh by updating it, transforming and repurposing. Doing this ensures your website stays appealing, informative and relevant. The beauty of this maintenance is that all the content can be turned into video, parceled out in social media or used to create seminars.
Nurturing Clients
Plan to retain your existing clients by nurturing them with relevant opt-in emails, social media or ads. The firm could also decide on something different to reach existing clients. Often businesses do not woo their existing clients in favor of aiming to attract new clients. The best marketing plans cover both bases and let the current clients know they are always welcome and valued.
Conversions
The ultimate goal here is to aim for conversions and reach a broader base with potential and existing customers. A conversion is the final destination of a site visitor. This might mean different things like a phone call, newsletter signup or an e-book download.
Measuring Success
Every single thing you do to tweak your firm's website needs to be analyzed for performance. If you do not measure the results, you leave yourself little information on how your site is doing. The firm should measure the results of all of its campaigns and determine what worked and what did not. This lets you fine-tune the process for another time.
Useful measurement tools are HubSpot, Google Analytics and Databox provide clear results. Track your results and then evaluate the overall campaign. This way, you can make adjustments as you go.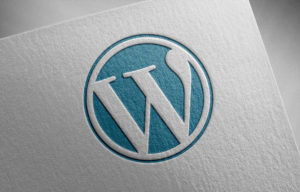 Are you looking to maximize your law firm's website's potential? You're in the right place. WordPress offers a wealth of plugins that can improve your website's functionality, from search engine optimization to online event scheduling. Here are five must-have plugins for law firms: Gravity Forms – Communication is key when it comes to your law…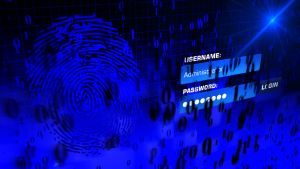 Over one million WordPress websites have been infected by a malware campaign called Balada Injector since 2017, according to cybersecurity firm GoDaddy's Sucuri. The attackers behind the campaign use all known and recently discovered vulnerabilities in WordPress themes and plugins to breach sites. They typically play out their attacks in waves once every few weeks,…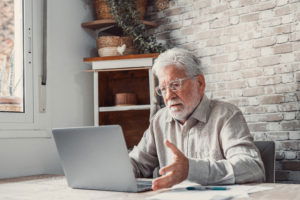 As a law firm marketing director, you understand the importance of SEO in driving traffic to your website and generating leads for your firm. However, convincing the partners of your law firm to invest in SEO can be a daunting task, particularly if they do not understand its benefits. Here are some tips on how…