How to Promote Your Content Effectively
Many companies are unsuccessful at the promotional aspect of content marketing. They mistakenly believe that creating and posting content on social networks is enough for them to obtain positive feedback and attract new clients. However, that is unlikely to occur without content promotion efforts by the company.
Lawyers should think about promotion from the time at which they begin a piece of content until they gain viewers.
They should also understand the ways people share content. It is seldom the case that one significant share is followed by an outpouring of shares.
If you have already performed research on content strategy, and converted that research into content that targets the audience you have selected, you are on the way to establishing a relationship with that audience. Here are some methods that can assist you in strengthening that relationship.
Marketing to influencers
Influencers are the experts within the industry who have already developed a sizable audience. They are the people your target audience is attempting to reach. A way to build your audience is to cultivate relationships with those influencers, an especially useful tactic for marketers who are trying to create their own brand recognition.
If you have engaged in careful and correct planning, your content creation process can consist of influencer marketing. In addition, in many instances, you can use Followerwonk to look for Twitter bios and create a list of people in your niche. Then, use statistics, such as the number of followers and social authority to select which influencers to contact.
Through Followerwonk search for Twitter accounts of influential persons or companies regarding the subject about which you have written. Reliable indicators are high social authority and a large number of followers. However, social authority can be more desirable than many followers because it implies having an engaged audience. Additionally, it is recommended that attorneys search for people who have considerably more followers than the people they follow.
Upon identifying the influencers whom you would like to contact, you can then consider the factors you can use to make a favorable connection. Attorneys are more likely to realize success in building a relationship with an influencer by asking them interview questions, or by requesting their input on a piece they are writing in the area of proficiency of the influencer.
Comment marketing
Comment marketing partly consists of relationship building and the promotion of content. Many attorneys may post unrelated comments with links on any blog post they encounter. However, this is an ineffective method. Such comments are nearly always not-followed and can cause the attorney to be forbidden from sites that observe post comments.
In lieu of placing links to your articles throughout comment forums, search the internet for individuals who are writing intriguing pieces that are relevant to the content you are discussing. At that point, attorneys can participate in conversations with them in the comments. At times, that could include posting a link back to a relevant article that the attorney has written. However, in most cases attorneys should seldom include any mention of their services.
The important thing to note about comment marketing is that the attorney is becoming known as a person who possesses knowledge regarding, a certain subject. This will likely enable the attorney to establish a reputation on a long-term basis, and if the attorneys' comments are thought-provoking, writers and readers will desire to read more of the attorneys' remarks. Keep in mind that it is much more beneficial to comment on posts by influencers than possible clients.
How to engage in comment marketing
Find blogs that are recognized in your field. If you are not currently in possession of a list of such blogs, then perform a search for "[keyword] blog." Another option is to use Google's Blog Search. If you are conducting a search using the MozBar installed, which is free of charge, you will view some analytics that will enable you to determine which sites to read initially.
Visit the blogs you have selected, and leave comments that add to the conversation. Because you are in the process of building relationships, initially, it is best to avoid leaving links. After you have established some credibility with those sites, you can leave some links to content, including yours and that of others, that contribute to the conversation.
Guest posting
Guest posting offers attorneys an opportunity to create unique content for another site with a relevant audience and a wider reach. Similar to comment marketing, guest posting has developed a negative reputation because of the way people were posting content. Often content was uploaded to any site with a half-way decent Domain Authority only to obtain links.
However, guest posting that is done well can be a very effective tactic to establish your authority as an attorney, and to increase your audience. As with all kinds of relationship building tactics, guest posting can entail a great deal of work. But if attorneys post in the correct places, it is likely they will realize much success.
If you decide to move in this direction, find credible sites relevant to your industry that will provide you with your own byline. Once you find suitable sites, then begin to compose stimulating and unique content that will encourage people to look for more of your content.
How to engage in guest posting
At the outset, guest posting greatly resembles comment marketing. Look for sites that have good Page Authority and Domain Authority, and strong related conversations. Begin submitting your comments on posts, and creating relationships with those sites.
Approach the editors of those sites with ideas for blog posts that are geared toward their sites. While you are doing this, avoid searching for the backlink, as you are establishing authority, and not building links. Actively promote any pieces that you have published. Then repeat the process.
Earned media
An additional type of promotion that is greatly dependent on building relationships is earned media, which frequently concerns outreach to media and bloggers with a request for them to compose pieces about you. In each instance, it would behoove you to discover the interests of the writer or reporter, and carefully tailor your requests to make certain that you are sending them content they will consider interesting. Refrain from sending them every piece of content you have ever written.
In most instances, individuals will desire something special. Media usually wish for early access to information or some type of exclusive. Bloggers may also have an interest in free items or special deals for their viewers. Prior to approaching them, make certain you have read their submission rules.
Promotion of content with outreach/PR
The first thing to do is find the appropriate person to approach. Followerwonk is an effective tool to achieve this goal. Conduct a search of Twitter bios for words such as "journalist" or "writer" and the names of publications that are of interest to you, as well as keywords relevant to the subjects about which you are writing.
Upon deciding whom to target, capture their attention. In order to accomplish this, make use of some suggestions from Distilled, an online marketing agency. Discover what topics are interesting to the journalists, and be personable. Journalists wish to publish novel and fascinating stories, and not re-post press releases that all others are publishing. Demonstrate that you have placed some thought into your outreach and how it will help them.
The use of social media
Even if your content is appropriate for a certain audience, that does not mean they will view it. This is where social media can be advantageous. If your content and social media teams are nearly aligned, then you are already writing the type of content they wish to share.
Keep in mind that social media is more concerned with building relationships than promotion. Therefore, you should anticipate that your content team will also share content that was not posted by you. This is beneficial for you because it can direct new viewers to your social channels.
Furthermore, recall that you may be in possession of much information that enables your social media team to reach more readers. For instance, if you have written a story, the inspiration for which was another article, send the social team the link that was the motivation for that story, and the contact information for the other writer.
Using social media to promote content
Attorneys can consult the social media primer created by Moz. However, you only have to know a few things to begin promotion with social media. First, you must select the correct channel. While there is content that is ideal for Facebook, some is great for Twitter and other content is appropriate for both. You should be sufficiently knowledgeable of both the social platforms and the audience associated with them, in order to promote your content.
Be strategic about when you post. Social media management tools, such as Sprout Social, Hootsuite and Buffer can provide you with information as to the days and times of day your readers are likely to be active. Make use of hashtags sensibly. While it is easy to use hashtags excessively, they can be useful in attracting new viewers to the content you are posting on social media.
Paid promotion
Paid promotion encompasses a broad range of tactics, from paid search to display ads, paid social and content distribution networks. These kinds of tactics are frequently grouped together under the realm of pay-per-click (PPC) advertising. Prior to engaging in any kind of paid promotion, it is recommended that you know your budget. Knowing your budget can help identify which channels to use, and which targeting tactics to implement.
It may be advantageous to earmark some of the ad dollars toward Facebook, Twitter and other social media platforms. When promoting content with the use of paid ads on Twitter, create a campaign based on your objectives. Then identify your chosen targeting method.
During the creation of your ad, it is best to always use an image or video. Ads that have a visual component receive more impressions and engagement. In every campaign, run more than one ad, and test different creative elements and calls to action. In so doing, you will be able to make a comparison of the results and discover what was successful, and where improvements could be made during subsequent promotions.
Recommended tools for content promotion
Content promotion tools can be instrumental in making others aware of attorneys' personal brand, cause people to visit their site and lead to potential clients. Among the recommended content tools is the If This Then That (IFTTT), a service which links apps and websites to enable attorneys to build processes to automate anything, including sharing of content.
CisionPoint, or vision, is a PR vehicle that makes it easy to distribute press releases, and facilitates the way in which you monitor and analyze news coverage. It is pricy compared to other types of content promotion. Outbrain is a content syndication tool that distributes content to several top publishers. It functions on a cost-per-click basis, with a minimum daily cost of $10.
Become familiar with the various content promotion tools, and continue to write and promote content. The next step is to perform an analysis and research the results of your content promotion. Then perfect your technique.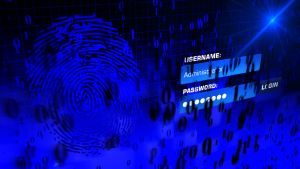 Over one million WordPress websites have been infected by a malware campaign called Balada Injector since 2017, according to cybersecurity firm GoDaddy's Sucuri. The attackers behind the campaign use all known and recently discovered vulnerabilities in WordPress themes and plugins to breach sites. They typically play out their attacks in waves once every few weeks,…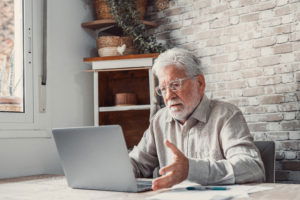 As a law firm marketing director, you understand the importance of SEO in driving traffic to your website and generating leads for your firm. However, convincing the partners of your law firm to invest in SEO can be a daunting task, particularly if they do not understand its benefits. Here are some tips on how…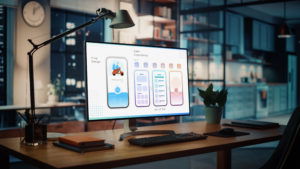 User experience, commonly referred to as UX, is an essential aspect of any marketing strategy, including law firm marketing. It encompasses everything that the user experiences while interacting with a product or service, including ease of use, accessibility, visual appeal, and overall satisfaction. The psychology behind user experience is a fascinating subject, and understanding it…