How to Repurpose Your Law Firm's Webinars
Any webinar your law firm creates takes a lot of hard work. It features well-known speakers, offers new information on what is happening in the legal industry and allows for an innovative approach to source new clients. This kind of information needs to be shared more than once, in as many ways as possible. It increases your brand recognition, gets the word out and positions your firm as a thought leader.
What can your law firm do to keep the message and information in front of your audience? You want to capitalize on the success of the webinar and reinforce the message. It is time to repurpose your law firm's webinar(s) in several very creative ways – ways that not only reach and inform your intended audience but convert them as they are also sharing your content.
How to Repurpose Your Webinars
The webinar is over, so what do you do to repurpose it into evergreen content?
1. Social Media
Parse the webinar into content for social media. You can create short videos, reels or larger clips. If your webinar was relatively long, you have plenty of good material to re-package into sharp, focused, relevant social media content.
Save the best parts and add text to create Twitter posts. Also, consider using TikTok, Instagram and Facebook. Remember to keep it short and succinct. The platforms you choose have limits on length, so check that first, then tailor your content.
Create a series of short videos by packaging content into chapters and uploading them to your firm's YouTube channel.
2. Podcasts
Webinars make terrific podcasts. Often one webinar can be transformed into more than one podcast.
Go one step further with the podcast idea and before you start the webinar, tell everyone it will be repurposed into a podcast. This way, you can explain the visuals, so podcast listeners get the idea.
Another alternative is to have the webinar speaker record the podcast when the webinar is done, opening new opportunities for more questions and answers and sharing of more information.
3. Write Articles
Take the webinar transcript and write several articles using the material. Webinar information can be easily transformed into blogs, articles, long-form pages and infographics. Remember to promote this content on your site and social media.
4. Share Any Unplanned Surprises
While rare, sometimes, a webinar participant or anyone at your law firm could find out some great news. This can often be shared during the webinar. For instance, share it during the webinar if you find out the founding partner was just named a Top Attorney in their area of expertise.
5. Use Quotes
Package great quotes into content to attract attention. Create a visual with the text and share it on Instagram.
Further to that idea, create a quote of the day program. Publish the quotes on social media with the person's name and law firm.
6. Create an E-Book
Package the webinar into an e-book. Use the slide decks from the webinar. Just add an intro, table of contents and closing. If you do not want to tackle an e-book, share the slide deck by sending people the link and promoting it everywhere on social media.
7. Start a Discussion
Start a discussion based on questions asked by listeners or viewers. This can create a wealth of post-webinar content. Also, consider making an FAQ article or page including those questions and answers.
More Ways to Repurpose a Webinar
There is more than one way to repurpose a webinar. Here are additional paths you can take to reuse the material:
• Take the webinar transcript and edit it down into an article or two.
• Use the information mentioned in the webinar and create various infographics. Post them on the firm's website and social media.
• Turn the webinar into a course and, in the process, attract leads that can be converted.
• Create unusual, different, and eye-catching Facebook posts showcasing an attorney, an achievement, a principle of law, how the court works, or an award. You can do this with the help of Facebook, a professional Facebook post creator or a web designer. Use color to make the posts stand out and catch the eye.
• Planning an email campaign after the webinar? Use snippets from the webinar and include them in the campaign. Great reminders.
• Provide access to the recorded webinar to existing and new clients who sign up for the firm's newsletters.
• Clip out and use a short excerpt to introduce a blog article on the same topic in a newsletter.
While it may be just a webinar, it is a repository of stellar marketing material that can be used in various ways to promote your firm's brand. It is not just a one-time event. It is the gift that keeps on giving.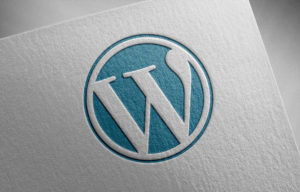 Are you looking to maximize your law firm's website's potential? You're in the right place. WordPress offers a wealth of plugins that can improve your website's functionality, from search engine optimization to online event scheduling. Here are five must-have plugins for law firms: Gravity Forms – Communication is key when it comes to your law…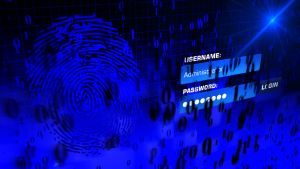 Over one million WordPress websites have been infected by a malware campaign called Balada Injector since 2017, according to cybersecurity firm GoDaddy's Sucuri. The attackers behind the campaign use all known and recently discovered vulnerabilities in WordPress themes and plugins to breach sites. They typically play out their attacks in waves once every few weeks,…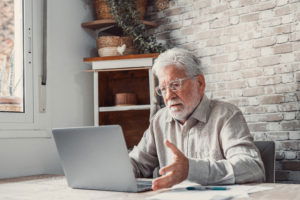 As a law firm marketing director, you understand the importance of SEO in driving traffic to your website and generating leads for your firm. However, convincing the partners of your law firm to invest in SEO can be a daunting task, particularly if they do not understand its benefits. Here are some tips on how…