The Value of Podcast Transcriptions For Law Firms
The value of podcast transcripts lies in more than just one reason, hearing it correctly as it was said. Like the famous misheard lyrics of Jefferson Starship: "We built this city on sausage rolls," which is really "We built this city on rock and roll." Or the badly garbled "A year has passed since I broke my nose," sung by the Police in Message in a Bottle, which is really "A year has passed since I wrote my note."
The last thing a law firm needs is for someone to mishear or misunderstand the content in a podcast when the topic is of great importance. Not only is it distracting, but it can also cause some level of embarrassment for those in the podcast and the firm. So to avoid the potential of having content not heard correctly, make sure the transcript is provided with the podcast. No one wants to deal with questions from listeners who, as in the case of singer Robert Palmer, thought that "Might as well face it, you're addicted to love," was really "Might as well face it, you're a d**k with a glove."
The advantage of providing podcast content
A law firm could see an up to 15 percent increase in organic traffic by including a transcript and a 50 percent or more keyword lift. The bigger news here is that Google is now indexing podcasts, and that means if you add your law firm's podcast content to your website, you are going to get value for the extra effort. And it is not just podcast content you need to focus on. Any audio transcript qualifies, including webinars and videos. This means more exposure for your law firm — a good thing in today's competitive world.
How to do a podcast transcript
It is straightforward to do a podcast transcript, but be prepared to spend some time getting it right. First, download the audio file of your podcast, typically in MP3 or MP4 format. Make sure to obtain good quality headphones. High-quality headphones will allow for better transcribing ability. When transcribing, do not be afraid to replay segments of speech that are harder to hear. Getting the words right is critical.
To make the process of transcribing easier, you can also use transcription software like Otter.ai or Temi. If you do opt to use the software, make sure to double-check the final product. Transcription software can get words wrong if one word sounds like another one. Checking for accuracy is important.
While you are editing the transcription, pay attention to what keywords the content you are working with should rank for. It is not unusual for lawyers in the podcast to not always use the keywords needed while they are talking. However, these keywords can be added to the transcript with careful consideration. 
In terms of keywords, it is worthwhile to see what competitor law firms are doing. See what keywords are ranking well. This way, you can plan podcast content to include these sought after keywords.  
Once you are done ensuring the script matches the podcast and is word-for-word correct, get it up on your website as soon as you can. Remember that not everyone online can listen to the podcasts due to hearing impairment. This makes transcription even more valuable.
If you have existing content, like videos, on your website that is not performing and not getting the traffic you would like, add a transcript, and monitor the results. Do not forget to optimize the law firm website content by adding the keywords chosen to the metadata, to alt image tags and H1 tags.
Once you have the prep work done, make sure the podcast page is indexed in Search Console. This tells Google that your page is ready to be indexed. Remember to check to see if Google is crawling the podcast page. If needed, you can add that new page to your sitemap.
Keep track of all the changes your podcast content garners. Annotate the changes in Google Analytics, so you know when you added the new information, you can see where you are ranking and pay attention to the SERP features. Look for any featured "snippets" or if the content is showing up in the answer boxes. Just keep tracking the process and keep testing to see what works.
Why is all this information valuable if Google is already indexing podcasts? While Google can transcribe the podcast or video, it is best if you do it. Ultimately, you want to be in control of your content is. First, you want Google to be able to know what the podcast content is. Second, from an accessibility standpoint, you want to accommodate the listeners, especially ones with a hearing impairment. You want all website visitors to be able to easily and conveniently access that content. 
Remember, good quality content, podcasts included, will help your law firm show up in Google search results and ultimately attract and secure clients.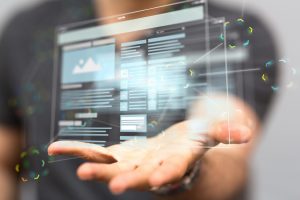 The Knowledge Graph uses the information on the web to understand real-world connections between the data it collects.
Content guidelines with stated direction let writers, designers, and contributors know what they need to focus on.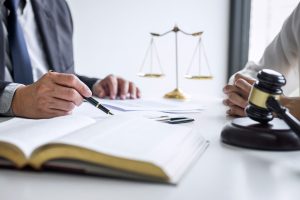 Managing your way out of a crisis is difficult but not impossible.