Link-Building for Law Firms: How to Construct a Robust Link Profile
Constructing a robust link profile can improve both a law firm's visibility and its credibility online. Not sure what a link profile is? You're not alone – even though this crucial dimension of your online presence is likely the most important factor in determining your search ranking placements, it often gets overlooked. Backlinks, Anchor Text…
BY Tyler Rhodes STAFF CONTRIBUTOR
Constructing a robust link profile can improve both a law firm's visibility and its credibility online. Not sure what a link profile is? You're not alone – even though this crucial dimension of your online presence is likely the most important factor in determining your search ranking placements, it often gets overlooked.
Backlinks, Anchor Text and Timing (Oh, My!)
A link profile consists of
Subscriber Exclusive Content. Login or Subscribe For Unlimited Access
Stay to speed on the changing legal landscape by understanding how your competitors stay relevant.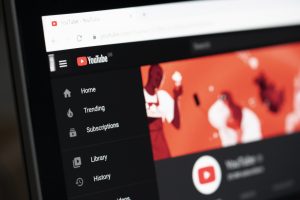 Have you wondered how videos get views? As you likely guessed, there is a process for YouTube's recommendation engine.