LinkedIn's New Features and How They Can Benefit Law Firm SEO
Good news for law firms wanting to publish long-form content on LinkedIn. You can now do just that with LinkedIn's new feature, Articles For Pages.
Thanks to Articles For Pages, law firms and other companies are no longer restricted by a character count when they want to publish content.
Additionally, your law firm's company page can now produce live content. Now there are also new campaign options available in LinkedIn Ads.
LinkedIn is releasing three new features that are of interest to a law firm that wants to fine-tune its marketing goals and produce solid, relevant content:
• Articles For pages
• LinkedIn live events
• The ability to measure and optimize brand building with LinkedIn Ads
Articles For Pages
For a while now, LinkedIn has allowed individual users to publish long-form content from their personal accounts. However, company pages have been restricted by character count. Now, thanks to Articles For Pages, attorneys and law firms can also publish content on the law firm's company page. Firms can now publish blog-style content of any length.
Additionally, Articles For Pages offers precise audience insights, including the "firmographics" of those consuming the material and engaging with your content. "Firmographics" are sets of characteristics to segment prospect organizations. Demographics are to people. Firmographics are to organizations, such as law firms.
Articles For Pages are easy to use, particularly if you have published on LinkedIn on your personal page. The process is the same. Just do the following:
Access the company page's "Super" or "Content" admin view. Select "Start a post" and then click on "Write an article." As with anything you try for the first time, there may be gaffs as you write, but the process is user-friendly.
LinkedIn Live Events
LinkedIn's "Live Events" and "Scheduled LinkedIn Live" are now working together to help pages extend their reach and boost their interaction rate. The combination of the two existing features is called LinkedIn Live Events, and it blends event planning with live streaming. This is highly beneficial for law firms that give seminars for their clients and associates.
LinkedIn Live Events now allows companies to:
• Law firms can advertise a live stream in advance and target your audience.
• Can alert those who register for an event and those who follow your publications when the event is slated to go live.
• Bringing in views on the event page from anyone on LinkedIn.
• Share the replay of the event for more reach and engagement.
LinkedIn has more to come to make the LinkedIn Live Events feature easy to use and accessible. Other updates are to include:
• No need for as many followers to access LinkedIn Live
• An expedited and automated review process for applicants
• Once a page is approved, all admins can go live
• Expanded registration forms for Events
• Lead management registration with Zapier (a product that allows end-users to integrate web applications they use)
Measuring and Optimizing Brand Awareness
Your firm would want to know how effective LinkedIn Ads are, and accordingly, there are three updates to help firms work toward brand building and measuring the results of their Ads.
Brand Lift Testing
Brand Lift Testing permits your law firm to gauge the impact of your LinkedIn Ads on the firm's brand. This is accomplished by taking assessing your brand's perception. The impact of Ads on the firm's brand are tested against key metrics in the baseline report.
Reach Optimization
Another handy element of these new LinkedIn changes is that your firm can optimize the Ads for dispersal by defining a group or set of unique member accounts. This allows your Ads to be shown to new and relevant viewers. To get an overall sense of how your Ads are working, such as checking the frequency and reach for brand awareness campaigns, use the forecasting tool, and measure the outcome in the Campaign Manager reporting.
LinkedIn is keeping up with the rapid change in technology and starting to offer members a wider range of tools to make promoting their businesses easier. Now may be the time to try the new features.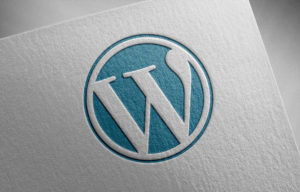 Are you looking to maximize your law firm's website's potential? You're in the right place. WordPress offers a wealth of plugins that can improve your website's functionality, from search engine optimization to online event scheduling. Here are five must-have plugins for law firms: Gravity Forms – Communication is key when it comes to your law…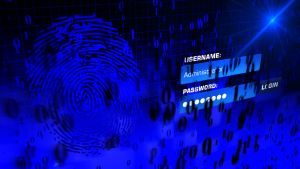 Over one million WordPress websites have been infected by a malware campaign called Balada Injector since 2017, according to cybersecurity firm GoDaddy's Sucuri. The attackers behind the campaign use all known and recently discovered vulnerabilities in WordPress themes and plugins to breach sites. They typically play out their attacks in waves once every few weeks,…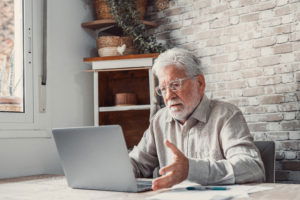 As a law firm marketing director, you understand the importance of SEO in driving traffic to your website and generating leads for your firm. However, convincing the partners of your law firm to invest in SEO can be a daunting task, particularly if they do not understand its benefits. Here are some tips on how…