The Best Place to Share Content: Your Firms' Website
In just a few short months, I will be celebrating my ten-year anniversary with Bigger Law Firm's parent company. In my front-row seat I've watched the search engine marketing industry change over the last decade. It has revealed more growth than we could fit in all of our publications combined. When reviewing statistics for our clients, one particular change became very apparent: the value of content.
Content has always been the centerpiece of online marketing. It is through your online voice that you are heard by potential clients. But content is meaningless if it doesn't reach an audience.
Reviewing our marketing plans from 2005, I recalled that article distribution was a big link-building tool. There were massive networks of article archives where people could post content and pick up content to be used on their site. A link back to the author was always included in the footer, so when a publisher posted an article, a link was built. Of course, this practice was prohibited last year in Google's updated Link Schemes section of their Webmaster Guidelines.
Surprisingly enough, high-value article websites worked well as an organic traffic builder even then. I remember drafting a number of articles about current events in search engine marketing that were later picked up by industry blogs. But as Google cracked down on duplicate content, publishers grew weary of posting syndicated articles and started leaning on gust bloggers to develop unique content (and rightfully so).
Press releases still remain a valuable way to broadcast content and bring instant traffic and attention to your website. While not the powerful link builder it once was, its role as a traffic source is still quite meaningful.
But press releases cover news, timely events or commentary. Where do articles and "evergreen" content thrive?
The days of writing an article and getting it widely syndicated are behind us. Your long, detailed articles need to be posted on your website. That link should then be shared (with a summary) on various social networks. If the content is interesting enough, your followers will help you with distribution.
Alternatively, you can use content amplification services like Outbrain and Taboola to pay for exposure for your onsite article. A mix of paid viewers and social links makes the perfect distribution channel with a valuable end point ... your website.
Realistically, today's is a better way of marketing. If you were using the decade-old process of writing and submitting to third parties, you are working hard to drive traffic to somebody else's website. Maybe someone will read your article and click on your website, but most visitors will not. By publishing content directly on your website and sharing a link to that content, you get to keep all those viewers to yourself.
I think you know where I am going with this. Your website needs to be bigger. Start by thinking about every detail of your practice areas, and work on highly targeted pages. For example, estate planning may be only one practice area, but you can turn that into a lot of different pages. What about estate planning for business owners, estate planning for parents, estate planning for large households? Or if you work in medical malpractice, talk about each and every type of malpractice lawsuit, faulty implant or drug possible.
The goal is to get as much useful content on your site as possible. Once you write that content, you can drive traffic to those pages directly using social media and content amplification. Don't send your content out. Bring your readers in.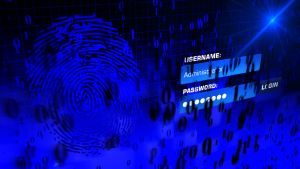 Over one million WordPress websites have been infected by a malware campaign called Balada Injector since 2017, according to cybersecurity firm GoDaddy's Sucuri. The attackers behind the campaign use all known and recently discovered vulnerabilities in WordPress themes and plugins to breach sites. They typically play out their attacks in waves once every few weeks,…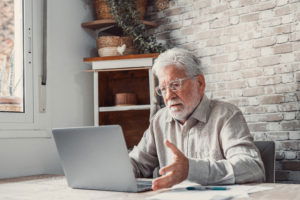 As a law firm marketing director, you understand the importance of SEO in driving traffic to your website and generating leads for your firm. However, convincing the partners of your law firm to invest in SEO can be a daunting task, particularly if they do not understand its benefits. Here are some tips on how…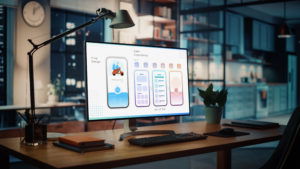 User experience, commonly referred to as UX, is an essential aspect of any marketing strategy, including law firm marketing. It encompasses everything that the user experiences while interacting with a product or service, including ease of use, accessibility, visual appeal, and overall satisfaction. The psychology behind user experience is a fascinating subject, and understanding it…