Should Attorneys Offer Free Consultations?
Free consultations usually amount to one of two things — a new client or a waste of time. There is little in between, which makes the question of whether to offer free consultations hotly debated.
Free consultations are the norm in some areas of practice, such as personal injury or disability claims, in which attorneys usually work on a contingency fee basis. This is what consumers expect.
In other practice areas, like family law, free consultations are especially ill-advised. This is to prohibit a person who is involved in a contentious divorce or custody case to meet with attorneys to create a conflict of interest and prevent the other party from using those same attorneys.
Excluding these special cases with established industry standards, policies on consultations are whatever you want them to be. Whether you love them or hate them, free consultations have their pros and cons.
Pros
In their favor, free consultations give prospective clients a chance to meet you and see your practice. People want an attorney who will meet their needs. Conversely, you can get a feel for what type of client they will be and get a chance to hear about the specifics of their case.
According to disability attorney Dorollo Nixon, of Lachman & Gorton Law Office in Endicott, New York, free consultations allow him to meet new clients and, just as importantly, establish goodwill.
"People come in with an issue, and hopefully, I can help them with that. If I can't help this time, they might remember me and come back next time based on their experience at that first meeting," said Nixon.
He thinks of consultations like speed networking. He values the connection he makes when meeting someone new and tries to make every consultation work for him, even if it is not an immediate result.
As an experienced attorney, Nixon has perfected the skill of protecting his time during free consultations. "You learn how to watch for the people who eat up your time. There are certain traps, pitfalls and clues that the person you are with is not going to serve you. You eventually can recognize them quickly and gracefully end the meeting without harming the connection."
Word-of-mouth is a very effective method of marketing, although on a small scale. Even if the person leaves without becoming a client, they likely know someone else who might and will be much more likely to tell others about their good experience. This idea is especially true in the opposite sense; make a bad impression, and word will travel faster and farther.
Cons
Those who oppose offering free consultations say they are a waste of valuable time and an invitation to be taken advantage of by people who do not intend to become clients. Many attorneys who charge for consultations (especially those who previously did not) complain about the vast amount of time and resources they used for this, with little return.
People may see a free consultation as an invitation to chat endlessly about problems with no solution, get free legal advice or to price shop. They miss appointments or come late. This becomes frustrating and a waste of time for lawyers.
For many attorneys who stand by their paid consultation policies, that initial fee is another way to find serious clients. If someone who calls for a consultation cannot pay for it, they will not be able to afford a retainer or the charges incurred as their case goes on, which are significantly more.
A Personal Choice
Ethical obligations dictate that consumers should have unfettered discretion when choosing an attorney. Although it may seem as though asking for money just for potential clients to get in your office door appears to be in direct defiance of "unfettered discretion," this should have little influence over whether to offer free consultations or not.
Except for criminal and immigration cases, there is no absolute right to legal representation by a lawyer. Attorneys may choose not to begin a professional relationship with a client for many reasons. Conflict of interests or uncertainty of the strength of the claim are common reasons for lawyers to not work with a client. No one is guaranteed the representation of the lawyer of their first (or second, or third) choice, only the ability to choose, and certainly not the right to take advantage of an attorney who offers an initial meeting free of charge.
For anyone on the fence about free consultations, there is a gray area between free and fee, and plenty of room to get creative if you so choose. If charging the full hourly rate for your time during a consultation is not what you want to do, there are ways to attract new clients and still be compensated for your expertise.
One suggestion is to stop saying consultation. Rebranding the initial meeting as something with purpose and value might justify the fee. For example, an estate planning attorney might start calling the initial meeting a "planning session" wherein interested people learn about what is involved with estate planning and what might happen to their assets after they die.
Some attorneys assign a reduced fee for consultations. Even $50 is likely enough to dissuade time wasters. Another option is to conduct a quick initial appointment via phone call for no charge, to feel out a potential client's seriousness and the strength of their claim before inviting them to make an appointment for an actual consultation. Other lawyers charge for the consultation and, if the client's matter involves more than just a few hours of work, subtract that amount from the final bill, like a deposit.
Free consultations are highly personal to each firm. The best policy on consultations is simply the one that works for you and your practice.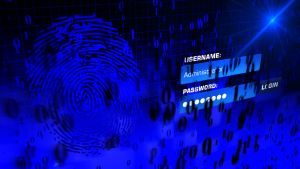 Over one million WordPress websites have been infected by a malware campaign called Balada Injector since 2017, according to cybersecurity firm GoDaddy's Sucuri. The attackers behind the campaign use all known and recently discovered vulnerabilities in WordPress themes and plugins to breach sites. They typically play out their attacks in waves once every few weeks,…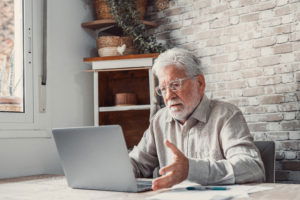 As a law firm marketing director, you understand the importance of SEO in driving traffic to your website and generating leads for your firm. However, convincing the partners of your law firm to invest in SEO can be a daunting task, particularly if they do not understand its benefits. Here are some tips on how…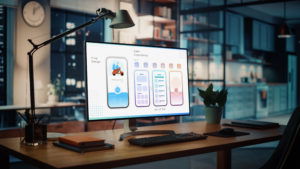 User experience, commonly referred to as UX, is an essential aspect of any marketing strategy, including law firm marketing. It encompasses everything that the user experiences while interacting with a product or service, including ease of use, accessibility, visual appeal, and overall satisfaction. The psychology behind user experience is a fascinating subject, and understanding it…