Stay in Touch With Your Legal Prospects
Potential clients may not contact you the first, or even second time they visit your website. But that does not mean you have to lose them. What can you do to stay in touch with your leads?
Lead generation is one of the many strategies marketers employ to convince website visitors to convert for their attorney clients. Because not all visitors will be at the point in their hiring journey where they are ready to schedule a consultation, lawyers often have more than one conversion tool readily available on their website. Digital media content such as newsletters, slide presentations, videos, infographics and e-books can be offered to visitors with the requirement they provide an email address in order to download them.
Even if people are not committed to becoming clients immediately, this could change in the future. If you stay proactive in reminding them of your services and explaining how you can help resolve their issues, you may have a leg-up on your competitors.
What can attorneys do to keep in touch?
A good place to start is setting up a remarketing campaign with Google Ads. A remarketing campaign allows you to show ads to people who have visited and left your site as they continue to browse other sites.
To establish a remarketing campaign, you must add a remarketing code to your website, known as a tag or pixel, so that visitors who have been to your website get added to your audience list through their browser cookies. Google Ads will then show display ads to people on your audience list, to try to bring them back to your website for conversion.
Remarketing ads are shown on Google's Display Network. Display Network reaches up to ninety percent of internet users worldwide, and encompasses over two million websites, videos and apps. Since you already know people who are seeing your remarketing ads have visited your website before and are possibly interested in your services, adding calls-to-action (CTAs) to your ads, such as "free consultation"or "no fee unless you win," may prompt them to come back.
Staying in touch through email
Maintaining an email list provides your firm with an opportunity to stay in touch with clients, prospective clients and website leads. You can use an email automation platform such as Mailchimp or Hubspot to send targeted emails to people on your list. These emails can and should contain a variety of information. You can send emails pertaining to:
Thank-yous for downloading an item from the website
Informative how-to's
Call-to-Action reminders
Events and seminars
Current events
New blogs or frequently asked questions (FAQ)
Remember not to flood people's inboxes with too frequent emails containing trivial information. Keep in touch by sending information that is of value to your subscribers.
Always remember a thank you
Once a visitor has downloaded your digital media content, sending them a thank-you email should be considered necessary and common courtesy.
Thank-you emails are both a touch point with a potential lead and an opportunity to encourage that lead to return to your website. For example, a thank-you email could contain links to other related content people who downloaded a particular item would find interesting. Or, it could contain a preview of upcoming events that would be helpful to the recipient.
Personalize your thank-you emails by addressing the recipient by name. This will help make your firm seem friendly, personable and accessible.
Knowledge-based emails
Informative how-to emails, such as, "How should I proceed if I get in a car accident?" or "How do I know if I have a medical malpractice case?" could get people to come back to your website if that circumstance should present itself in the future.
CTA reminders, such as "We'd like to remind you that we always offer free consultations," could be beneficial, as people retain more information through repetition.
If your firm is having an event or a seminar, let people know —especially those who have already visited your site and shown interest in the seminar topic. If there has been a law change regarding your practice areas, an email letting people know may propel them to you, since that amendment may affect them personally.
Sending an email regarding your new blog or FAQ is a proactive way of helping prospective clients stay informed. Finally, if your law firm has settled or won a case, sending a press release email letting them know may be beneficial, simply to show the strength and success your law firm.
Structuring Your emails
Once you have an idea of the types of emails you would like to send, and how often you are going to send them, you can get down to the technical details. Here are some suggestions for email content and formatting:
1.Write a compelling subject headline to get people to click and open your email.
2.Provide your firm's contact information, such as phone number,office address and website URL within every email. This gives people receiving the emails a quick way of contacting you and ensures you are complying with email spam laws.
3.Place your law firm's name at the beginning of the email, to prevent any uncertainty about who is sending the email.
4.Format your emails to increase the likelihood the recipient will read them and respond positively. Do not include large blocks of text that no one will have the patience for; short paragraphs, images and bullet points that are easy on the eyes will provide a better experience.
5.Link to your law firm's social media pages at end of every email to help get the most out of your leads. Increasing engagements with social media can boost your firm's authority and reinforce its branding efforts.
6.Request that the email recipient white-list your email address. This is an efficient way to ensure your emails will always be delivered.White-listing will almost guarantee your emails do not end up in the spam folder.
7.Always make your emails mobile-friendly. Most people check their emails on their phone, and having a mobile-friendly design will make the conversion process easier.
How can your emails be customized to prompt further action?
First, you must be persistent in your email marketing. To keep your firm in potential clients' minds, you should send these emails out regularly.
A crucial aspect of email marketing is finding the balance between being spammy and being diligent. Nobody wants to be bombarded constantly with emails, and doing so may deter them from choosing your law firm. Starting out your email campaign with biweekly emails is a safe approach.
Scheduling is an important factor in how you should proceed with email marketing. Many people do not want to check their email on the weekend, and few people look at their emails during the graveyard hours.
The best days to send emails are Tuesdays, Wednesdays and Thursdays. The best times to send your emails are early in the morning, between 6:00 and 8:00 a.m., when people are waking up or commuting to work, 2:00p.m., when they may want a distraction from working, and possibly to your surprise, 8:00 p.m., when people are checking their emails one last time before going to bed.
Checking on performance
Another important part of email marketing is analytics. You should be analyzing your performance frequently. See which types of emails are resonating more with people. If they are clicking on how-to's objectively more than press release emails, send those instead. If a certain format or CTA is resulting in conversions, use that style.
There is no definitive way for email marketing to work perfectly; every market area and the people in it respond differently.
Lastly, do not lose hope. It may take many emails before someone responds. People are notoriously preoccupied with their own affairs. The important thing to remember is to keep sending emails,even if you do not get a response. Even if a recipient decides to unsubscribe from getting your emails,there will always be another opportunity to gain a new prospect.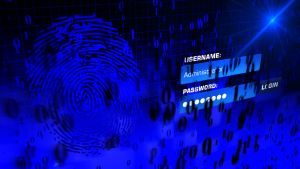 Over one million WordPress websites have been infected by a malware campaign called Balada Injector since 2017, according to cybersecurity firm GoDaddy's Sucuri. The attackers behind the campaign use all known and recently discovered vulnerabilities in WordPress themes and plugins to breach sites. They typically play out their attacks in waves once every few weeks,…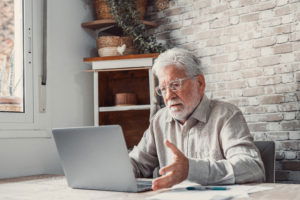 As a law firm marketing director, you understand the importance of SEO in driving traffic to your website and generating leads for your firm. However, convincing the partners of your law firm to invest in SEO can be a daunting task, particularly if they do not understand its benefits. Here are some tips on how…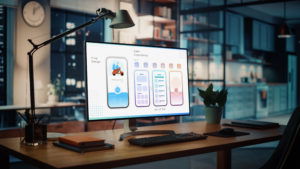 User experience, commonly referred to as UX, is an essential aspect of any marketing strategy, including law firm marketing. It encompasses everything that the user experiences while interacting with a product or service, including ease of use, accessibility, visual appeal, and overall satisfaction. The psychology behind user experience is a fascinating subject, and understanding it…